Metrobank Q2 profit up 30%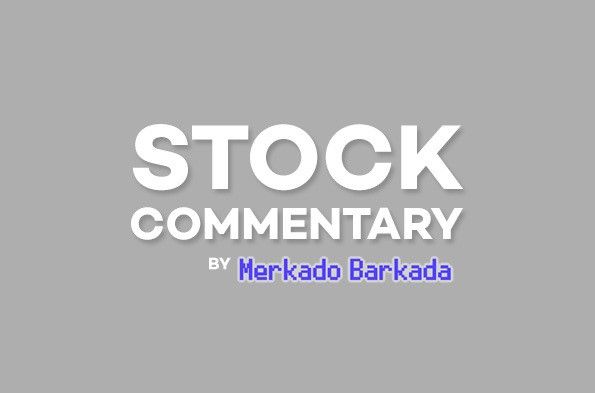 Metrobank [MBT 45.20 2.49%] recorded Q2/21 profit of P3.9 billion, up 30% from Q2/20 profit of P3.0 billion, and down 50% from Q1/21 profit of P7.8 billion.
The story here is basically one of loan loss provisions; namely, that MBT has been able to trim the provisions that it sets aside for losses associated with loan defaults, and this has prevented MBT's 2021 results from being dragged down (as much) by the excessive set-asides for bad loans that crippled its 2020 results. Last year, in Q2, MBT set aside P17 billion for potential non-performing loan (NPL) losses, but it only set aside P4.5 billion for this Q2.
Its actual losses, as a percentage of its total loan portfolio, have remained relatively constant between the two periods. What has changed, though, and markedly so, is the quality of the underlying business of banking. In Q2/20, even during the height of the pandemic and original lockdown, MBT still booked P23.1 billion in net interest income (the bank's main income generator). This year, that number was only P18.4 billion. That's a 20% drop.
Looking into the future as Metro Manila prepares to head back into the strictest level of lockdown, MBT President, Fabian Dee, said that Metrobank is "optimistic of the recovery of the economy" because of the "sustained progress in vaccination rollouts across the country".
MB BOTTOM-LINE
I'm not exactly sure what data Mr. Dee is looking at, but when I take a look at our vaccination rates, I see that we've only fully vaccinated around 9% of our population against COVID, and that daily infection rates are starting to shoot up due to the (DOH: alleged) arrival of the incredibly contagious Delta variant.
The Ghost Month Lockdown is going to hurt, and the damage to the economy will work its way through the system in a ripple that we'll feel for many months to come. The ripple of the last lockdown, the 20% drop in 1H net interest income, is still plainly visible to anyone that looks beneath the flashy headline numbers that are skewed by shifts in NPL provisions. On a cash-in, cash-out basis, though, MBT is still feeling Lockdown 1 in a very material way. It's interesting to see MBT's President remark with such confidence on both the in-progress recovery and the behind-schedule vaccination roll-out, knowing that the lagging vaccination rate will not catch up in time to provide the infection collapse that we've seen in other well-vaccinated jurisdictions like the UK.
Delta will still be there when we're scheduled to come out of lockdown in August, and we will still have only a fraction of our population vaccinated when we come out of this new lockdown in August. Delta will still be here, and we will probably still be talking about the Delta "ripple" in August of 2022. To be clear, I do not think the banks are in trouble. They're capitalized, and they're well supported by the BSP and the Department of Finance. But the underlying business of banking is suffering right now, and will likely continue to suffer so long as businesses are forced to shut down to keep unvaccinated people from going to the hospital.
--
Merkado Barkada is a free daily newsletter on the PSE, investing and business in the Philippines. You can subscribe to the newsletter or follow on Twitter to receive the full daily updates.