What are share buy-backs? Are they a good sign or a bad sign?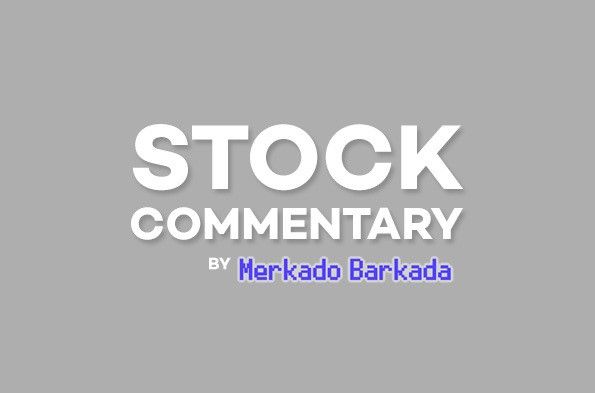 What are share buy-backs, and are they a good sign or a bad sign?
A very timely question, given the raft of Share Buy-Back notices flooding the PSE EDGE disclosure server! Let's first talk about what buy-backs are, and then maybe wade into a discussion about whether they're good or bad. So, at the base of it, a share buy-back is when a company uses its own money to purchase shares of itself off the open market. When the shares are purchased, they're listed in the company's treasury stock (accounting: credit cash, debit treasury stock), which is a component of the Shareholders' Equity side of the balance sheet.
The interesting bit here is that any shares that the company puts into its treasury are "removed" from the outstanding shares of the company. The shares don't disappear; the company can still re-sell the shares if it wants to, but while they're in the treasury, they can't receive dividends, vote, or count for purposes of calculating a shareholder's relative holdings in the company,
Share buy-backs also lower the public ownership of a company, since the purchases tend to capture shares that were owned by the public and nerf them in the treasury. Ok, now whether a buy-back is a good or bad sign is much more of a subjective thing. Sometimes a company does a buy-back because it feels its stock is under-valued. Great, but buy-backs come with an opportunity cost. Spending P5 billion buying back some shares might provide a price benefit to the stock, but is the company missing any opportunities to put that P5 billion to work generating new income in its core business that could grow and provide exponential returns 2, 5, and 10 years down the line?
Sometimes a company does a buy-back to pump up its stock price, especially in cases where executive compensation is tied to stock price (through bonuses or stock option plans). That's fine, but is the company's ownership group using the company's money to pump their own shareholdings?
MB BOTTOM-LINE
Good or bad, buy-backs are just a fact of corporate life.
In my experience, share buy-backs are a sign of some combination of excess money, high asset prices, and limited growth opportunities, but those are only generalizations that might not fit specific examples perfectly (or very well at all). Corporations have access to mountains of relatively cheap capital, and were gifted an income-tax holiday under the CREATE Law. Inflation is still not low. Land prices are still high. Commodity prices are high. COVID has hobbled growth and made capex investments uncertain.
I will say, though, that as a shareholder, I'd rather see money spent on nearly anything else. I'd rather see the money distributed to shareholders' current selves through a dividend, or to shareholders' future selves through a savvy/practical investment in additional capacity, new IP, land for future development, acquisition of a rival, research and development, or... just anything.
To me, buy-backs aren't inherently good or bad, but more of a sign that a company is both financially comfortable and (temporarily?) lacking in clear/easy opportunities for growth. They've got the same vibe as the "might as well buy a new phone, I guess?" feels that sometimes hit me when I've got a little bit of savings but nothing urgent to spend it on. Why not invest those savings into something like FMEFT that could help me out in the future, instead of buying a new phone when my old phone isn't even that old? Why not, indeed.
--
Merkado Barkada is a free daily newsletter on the PSE, investing and business in the Philippines. You can subscribe to the newsletter or follow on Twitter to receive the full daily updates.