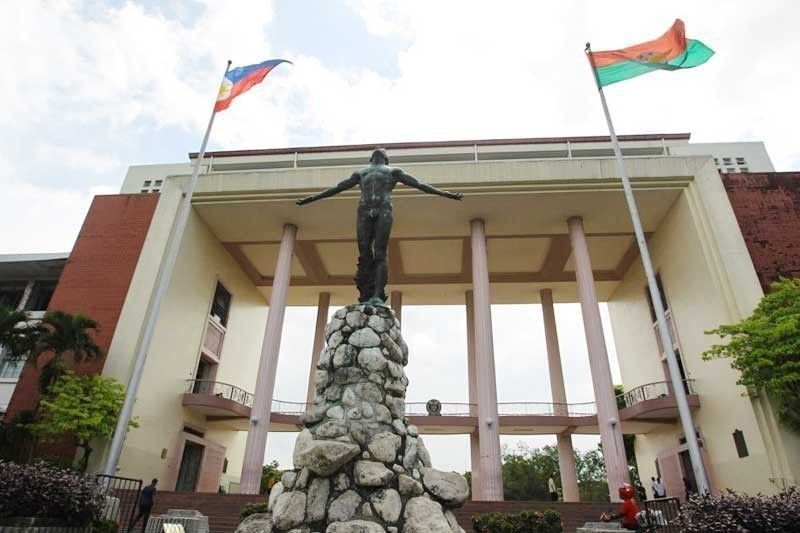 The University of the Philippines is among the top 100 in unversities in Asia after placing 95th in the 2019 Times Higher Education Asia University Rankings.
File photo
UP edges out Harvard, Stanford in health research citations
(Philstar.com) - August 13, 2019 - 10:23am
MANILA, Philippines — Research from the University of the Philippines had "more influence" on other clinical and pre-clinical studies than research from prominent universities in the US and UK, the Times Higher Education World University Rankings showed.
UP came in at the seventh spot, with a score of 98.8 in citations. It bested Harvard University (87.4), University of Oxford (92.7) and Stanford University (92.1) in the rankings for health research citations.
The Philippine Council for Health Research and Development explained that the citation score shows "the number of times a research has been cited in other research outputs."
"The score serves as an indicator of the impact or influence of a research project which other researchers use as reference from which they can build on succeeding breakthroughs or innovations," it added in a press statement.
Tokyo Metropolitan University in Japan topped the rankings followed by Auckland University of Technology in New Zealand then Metropolitan Autonomous University in Mexico.
READ: UP jumps 28 spots in world rankings
Overall rankings in clinical, pre-clinical and health subject
Citations bore the highest weight in THE's clinical, pre-clinical and health ranking as it composed 35% of the total score.
Other factors include teaching (27.5%), research (27.5%), international outlook (7.5%) and industry income (2.5%).
University of Oxford is at the top spot of the overall clinical, pre-clinical and health rankings. Harvard University and University of Cambridge came in at the second and third spot, respectively.
The rankings include 721 universities, THE said.
UP's profile showed that it is deemed one of the best Filipino universities in national rankings and "among the top institutions in Asia."
READ: UP enters top 100 universities in THE Asia rankings
THE noted that UP had recent improvements including academic reputation and international faculty ratio.
In the Asia University Rankings for 2019, UP ranked 95th out of 400, with an overall score of 38.1. — Kristine Joy Patag