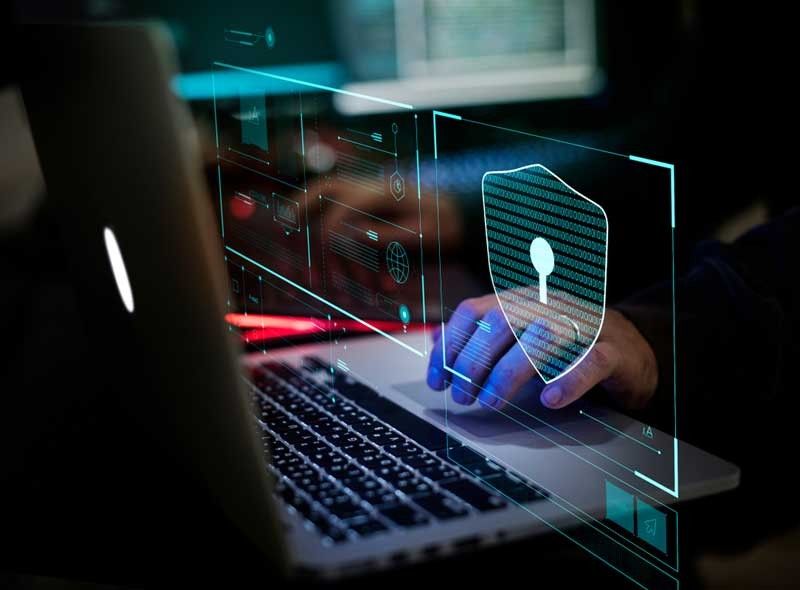 Securing our future: The heart of cybersecurity
(The Philippine Star) - July 28, 2019 - 12:00am
MANILA, Philippines — When we talk about cybersecurity, the knee-jerk reaction looks at the term "cyber" and evokes a bunch of technology-related images that can fuel much of the discourse nowadays. And yet, not that many would remain pensive at that other term "security," perhaps another knee-jerk reaction being those heroic and unsung men and women who would typically frisk those who pass through the entrance doors of malls and groceries here in the Philippines. In talking about the challenges and opportunities of cybersecurity, we must learn to move away from a technology bias into a bias that is properly social and definitely human. Cybersecurity is still about fulfilling that personal need to feel safe and be safe in our own place.
It is true that we have seen a lot of technological change in the last three decades, punctuated by the birth and rapid growth of the internet, the emerging role of artificial intelligence in business and in everyday life, and the hyperefficiency of tools and devices where they are getting smaller and smaller while becoming faster and better in a span of weeks. With technological change, society and how we live in it concurrently changes. We have seen how convenient it is to rapidly communicate with friends and colleagues located in different time zones across the world, to leverage machines in making key decisions at any high-stakes situation and to accomplish multiple goals simultaneously with minimal effort.
With these changes in society, how we ensure that we continue to feel safe and be safe — that's what security is all about, really — also has to change.
Given that it is easier for us to connect to more people globally, we also have exposed ourselves more to possible attacks and theft. We have heard numerous stories of people having their social media accounts hacked and used for malicious gain by the perpetrators.
Given that it is easier for us to delegate the role of decision-making to some technological embodiment of codes and algorithms, we also have increased the possibility of dehumanizing decisions that are bereft of any sense of accountability. In an attempt to be more fair and equitable to society at large, artificial intelligence might even enshrine unwritten discriminatory principles that may not even be evident at first glance.
Given that it is easier for us to do things with the aid of available tools and devices, we also have learned to be more ignorant and distant, atrophying many of society's timeless life skills. We have seen how it is for people to fall prey to fake news, sometimes contributing to their proliferation, endangering the reputation of personalities who have never been the public spotlight before.
As how technology changed made things easier for all of us, technology also reared its ugly head by making things riskier for all of us. The main challenge of cybersecurity is keeping an inventory of all possible risks stemming from all of the concurrent changes that society has been experiencing due to technological advancement.
Opportunities, however, are on the other side of the same coin as challenges. Cybersecurity provides various occasions for society to continue marching upwards the curve of human progress.
As we make more connections with one another through abundant networking platforms, we should feel more responsible for our own safety and the safety of others. While it may make some sense to have a personal password policy or to be more sensitive to attacks through social engineering, we should also help one another create a safe space in our families and workplace by alerting each one of any possible signs of intrusion. We cannot say that this is the responsibility of those in authority or of those who have more technical skill.
As we include machines in critical business process, particularly in decision-making activities, we should constantly make more effort to inject meaning into all the work that we do. This also means that we should enable our colleagues, direct reports and other stakeholders of our organization to learn new skills. Maybe we even get to harness some hidden talents that would not have emerged if not for the disruption that these machines have introduced. Not only will our environment be safer but it will also be sustainable for the future, making society more resilient in the face of accelerated risks.
As we adjust our lifestyle according to the advantages posed by the latest tools and gadgets, we should learn to appreciate that these are merely means and not an end in themselves. By becoming detached from these trappings, it helps us keep our feet firmly planted on the ground without being whisked away by the fast-moving gales of technological advancement. The easiest way to lose our sense of security is to lose our sense of self and it is quite perilous to split our "real" self from our "virtual" self when we should be truly talking about our "one" self.
While the risks grow more and more each day, talking about the true notion of cybersecurity presents chances for us to know ourselves better and in the process, to cut off easily identifiable threats that may not be technological in nature. The main opportunity of cybersecurity is strengthening our freedom as individuals by coming into terms with the risks that we have identified about ourselves.
All this talk about challenges and opportunities about cybersecurity may seem like preaching to the choir. It might strike a negative chord to some, perhaps even clamoring that we explore more on how we can stretch the envelope of the current state of technology. And yet, technology is a means to an end, a tool for us to use. As the adage goes, a fool with a tool is still a fool — and it would be such a shame if we let ourselves be hypnotized by the vapid promises of technological progress. To wit, any talk on the challenges and opportunities about cybersecurity must start with an appropriate understanding of the fundamentals, squarely addressing the innate desire of each one to feel safe in one's own environment — whether it is the real world of the home and the workplace, or the virtual world of the internet — in order for each one to have a space to grow and to be a better version of themselves. — Cyrus Paolo Buenafe
* * *
Cyrus Paolo Buenafe is a consultant for the Center for Research and Communication, specializing in high technology and emerging industries. He also teaches information technology, strategy, leadership and management courses in the University of Asia and the Pacific.
* * *
To know more about the CRC, visit crc.uap.asia or email CRC at crc@uap.asia.