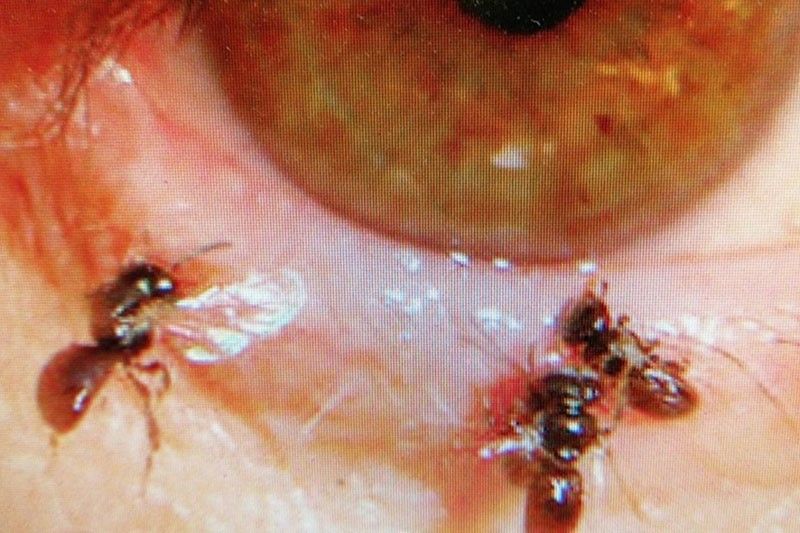 This handout photo taken on March 30, 2019 and received on April 11, 2019 courtesy of doctor Hung Chi-ting shows tiny sweat bees in a patient's eye in the southern Taiwanese city of Kaohsiung. Four tiny "sweat bees" that had been living in a Taiwanese woman's eye were removed by a doctor who described his surprise at finding a "leg with hair, protruding from the eyelid."
Handout/Courtesy of Doctor Hung Chi-ting/AFP
Sweat bees found living inside woman's eye
MANILA, Philippines (Updated April 12, 2019, 10:52 a.m.) — A 29-year-old woman who went to the doctor to have her severely sore and swollen eye checked found the unlikely culprit: four sweat bees that took residence under her left eyelid.
The Taiwanese lady, identified as Ms. He, said she was tidying up the grave of a relative as part of the Chinese Qingming Festival or Tomb-Sweeping Day when what she thought as dust blew into her eyes.
READ: Internet freaks out over terrifying tentacled moth
She said the pain continued even after she washed her eyes with water, international media reported citing Taiwan's CTS News.
"It was very painful. Tears wouldn't stop coming out of my eye," she said, according to CNN.
Three hours later, she decided to head to the Fooyin University Hospital in Pingtung County of southern Taiwan where Dr. Hung Chi-ting saw insect legs wiggling through a microscope.
"She couldn't completely close her eyes. I looked into the gap with a microscope and saw something black that looked like an insect leg," Hung, the hospital's head of Ophthalmology, told the BBC.
"I grabbed the leg and very slowly took one out, then I saw another one, and another and another. They were still intact and all alive," he said, referring to the four-millimeter sweat bees he pulled out.
Hung said it was a good thing that Ms. He did not delay seeking medical help otherwise doctors might have had to take her eyeball out to save her life. He said the medical diagnosis is a "world first."
READ: New beetle species found in expedition with Ateneo scientists named after Leonardo DiCaprio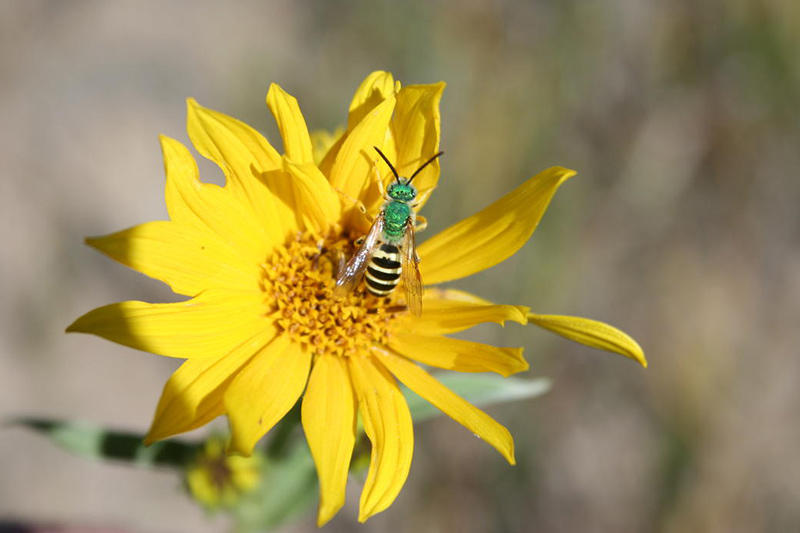 The tiny insects, known as Halictidae, nest in the ground and eat nectar and pollen. Although not aggressive, sweat bees are attracted to perspiration, which provides them with precious moisture and salts.