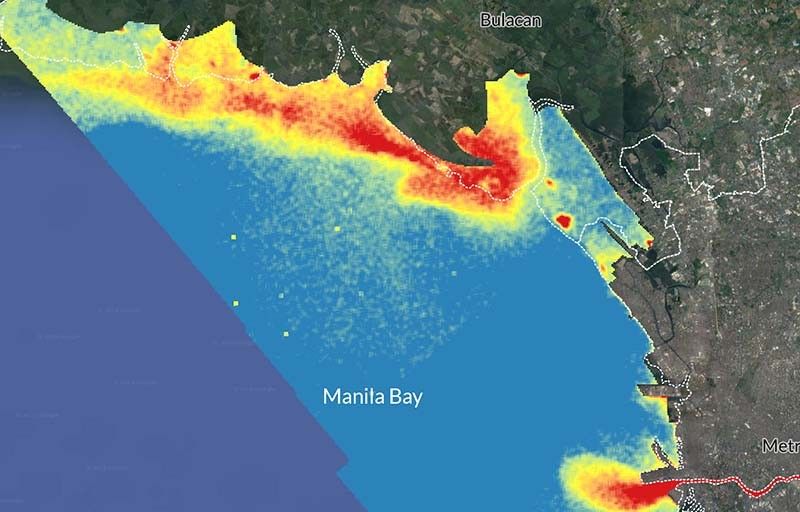 This image captured by Diwata-1 on February 19, 2018 highlights Manila Bay.
DOST-STII, Released
DOST: Diwata-1 microsatellite can help check Manila Bay water quality
(Philstar.com) - February 11, 2019 - 2:51pm
MANILA, Philippines — Philippine microsatellite Diwata-1 can help keep an eye on the rehabilitation of Manila Bay, the Department of Science and Technology said Monday.
In a release, the department's Science and Technology Information Institute said satellite data can help track changes in water quality.
"Satellite images, such as those provided by Diwata-1, and their capability to provide timely and periodic information are invaluable tools to help the rehabilitation project. In ideal conditions, satellite images can help us track the temporal changes of turbidity within Manila Bay, helping the efforts of the government to rehabilitate the bay," DOST-STII said.
Images collected on February 19, 2018, DOST-STII said, showed turbidity—or the degree to which water loses its transparency due to particulates in it—at the mouth of the Pasig River, which flows into the bay.
"[It] shows that the extent of water pollution extends inland, which may point to the built-up inside the river as a source of pollutants. This means that residential and industrial runoffs, such as wastewater from factories, are dumped into the river," DOST-STII said.
It added: "It is important to note for the successful long-term rehabilitation of Manila Bay, the sources of pollution that enter the river, as well as other river systems that drain to the bay, should be identified and regulated as well."
Turbid waters were also present along the shores of Bulacan and Pampanga. DOST-STII said unregulated usage of fish feed and fertilizers contaminate the waters of Manila Bay.
"Restoring the natural environment of the bay will require efforts to reduce waste material from point sources. These sources can be easily identified by satellite images such as those provided by the Diwata microsatellites," it said.
The rehabilitation of Manila Bay became the government's "next big target" after the rehabilitation of Boracay.
The planned rehabilitation of polluted waterway would be in three phases—clean-up and water quality improvement, rehabilitation, and protection and sustainability.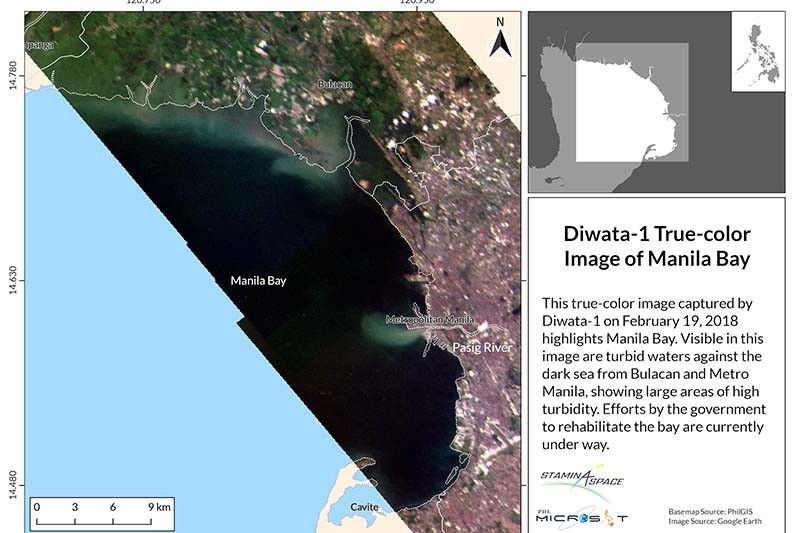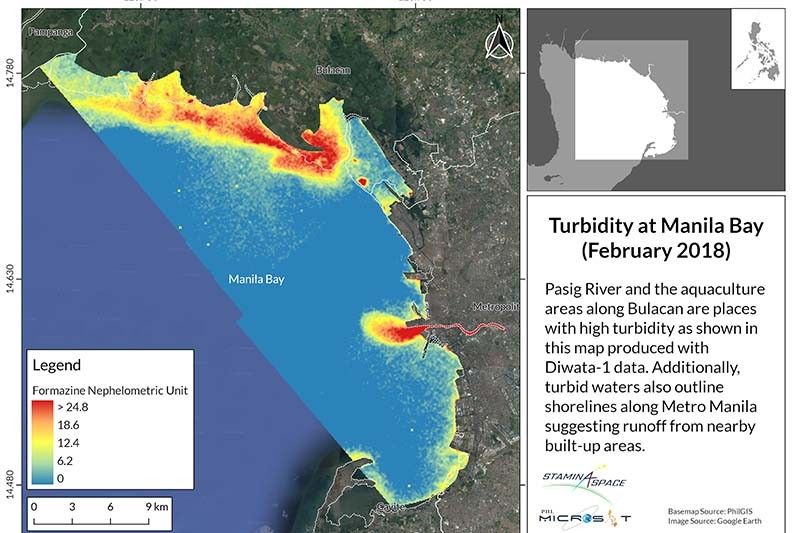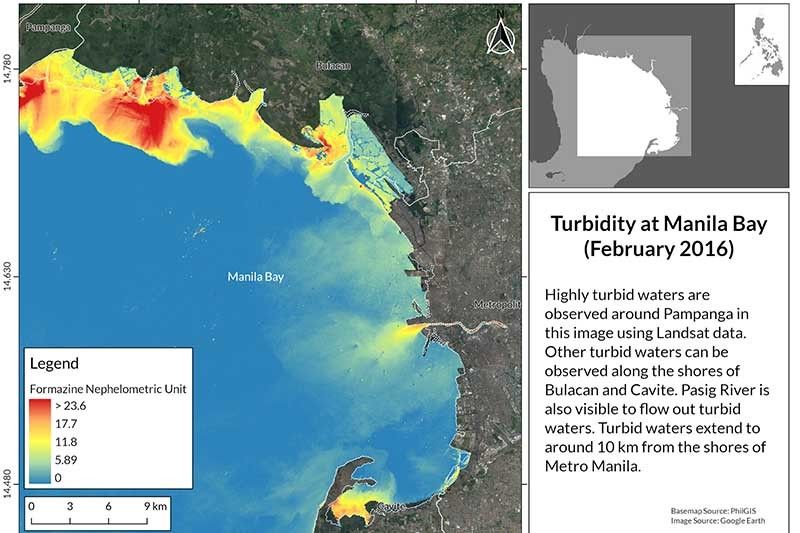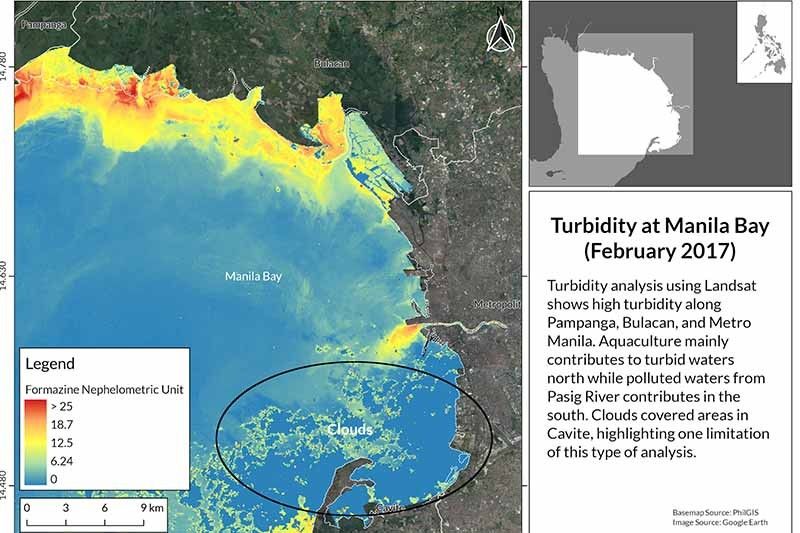 <
>