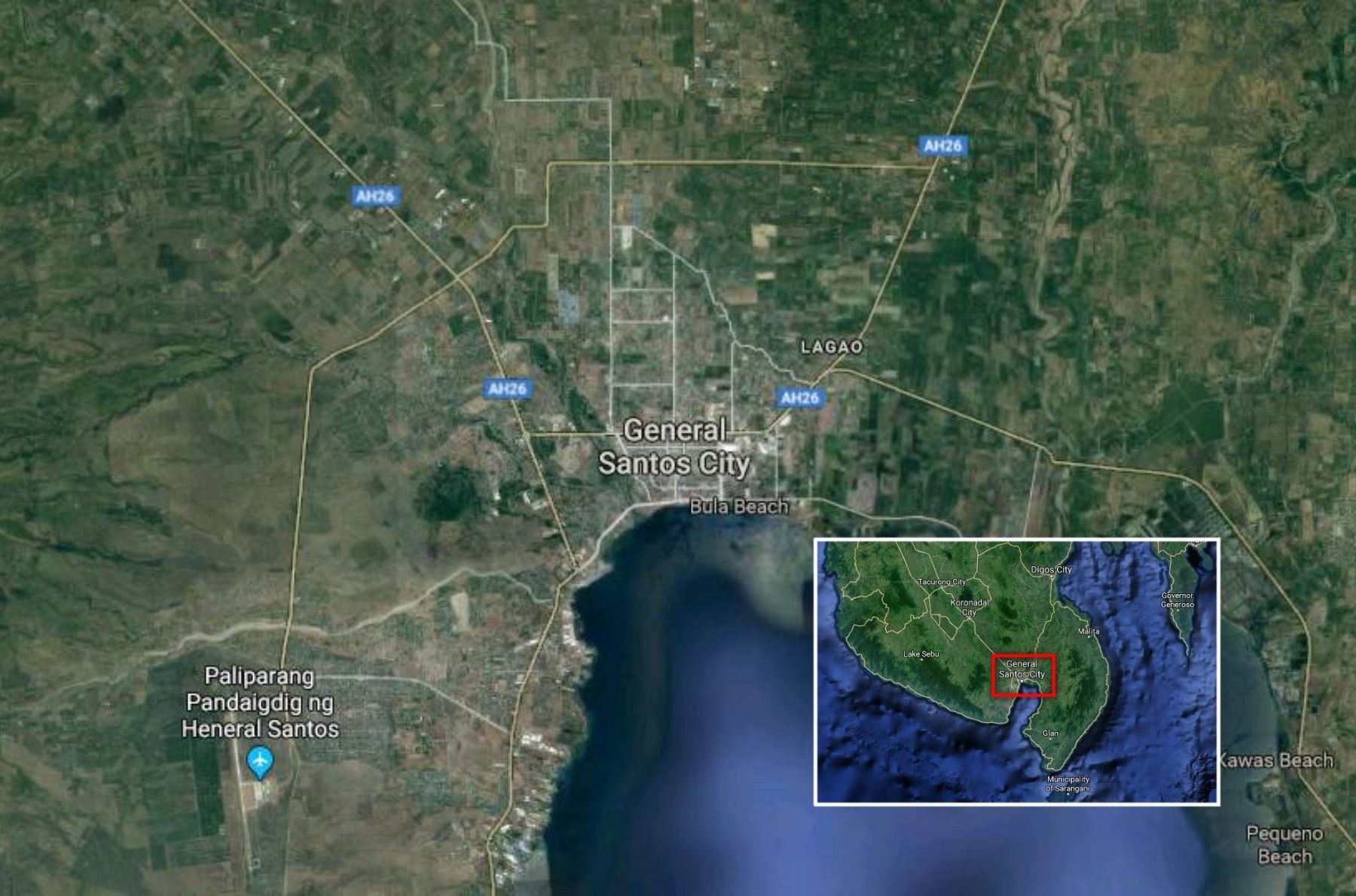 An electric road train in General Santos City will be the center of the mass transport system project for the southern Mindanao city.
Google Maps
Electric road train starts running in General Santos
MANILA, Philippines — The Electric Road Train (ERT) developed by the Department of Science and Technology (DOST) will be the centerpiece of an initiative of the local government unit (LGU) of General Santos City to have a smart and green mass transport system for the fast-growing southern Mindanao city.
The General Santos City government, headed by Mayor Ronnel Rivera, and Science Secretary Fortunato dela Peña held the official turnover and grand launch of the hybrid ERT at the city hall oval over the weekend.
The turnover heralds the DOST's donation of one of the two ERT protoypes built by the department's Metals Industry Research and Development Center to General Santos City, which in turn will use the road train to serve two routes from the city center – one going to a western corner particularly Barangay Tinagacan, and the other to the GenSan fish port.
Dela Peña urged the city government to make use of the ERT, which will serve as a showcase to encourage other LGUs to adopt the technology.
"We're hoping that they use it as a sustainable mass transport system or solution," Dela Peña told The STAR.
City councilor Dominador Lagare Jr. said the city government was making a serious bid to be smart and green, and having such a mass transport system was one of the keys of the initiative.
He noted that the ERT, as a hybrid transport technology that also features battery charging aside from running on diesel fuel, was friendlier to the environment. With a capacity of 240 passengers, it offered a solution to the city's public transport problem.
Lagare said that General Santos City was currently making an effort to rationalize the public transport problem where a total of 21,000 smoke-belching and noisy tricycles are the main option of residents and tourists while studies show that only 9,000 are needed including those to ply a few underserved jeepney routes.