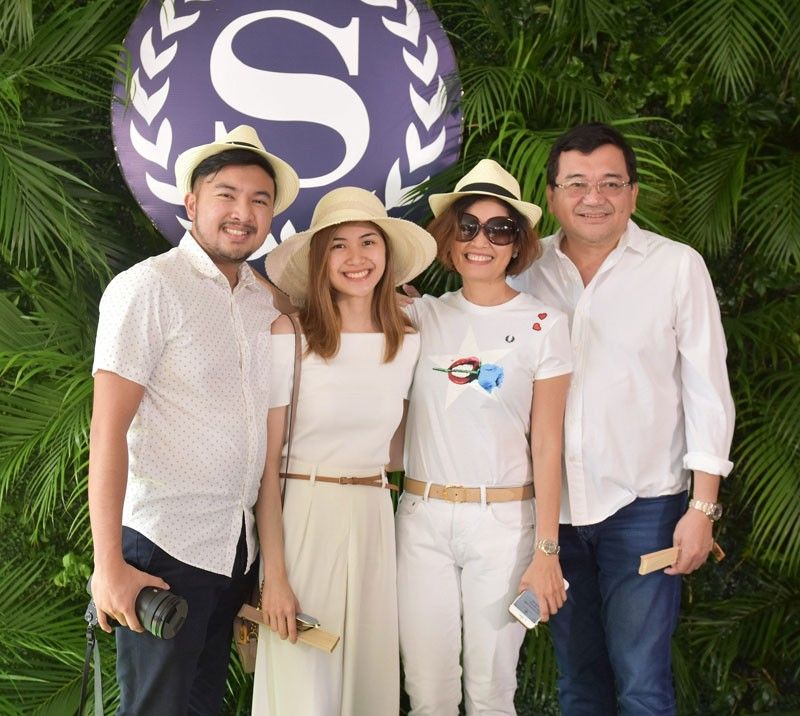 The Manigsaca family behind AppleOne Properties Inc. (from left) AVP for business development Patrick, Samantha, chair- man and VP Venus, and president/CEO Ray.
AppleOne eyes new deal with Marriott
MANILA, Philippines — AppleOne Properties Inc. is looking to expand the hotel component of its Sheraton project on Mactan Island as it also eyes a new deal with Marriott International for another branded hotel on the island.
Company president Ray Go Manigsaca said the Marriott Group is amenable to the plan of expanding the Sheraton Cebu Mactan Resort, which is expected to be operational by next year.
Before the year ends, the developer is set to turn over the hotel property to the Sheraton management.
As the company looks to future prospects of Mactan's tourism potential, AppleOne is eyeing another deal with Marriott.
In an interview with The Freeman last Friday, Manigsaca said the firm was set to sign a deal with Marriott to bring the latter's Fairfield brand into Cebu.
Part of the said deal, he noted, was to build a total of 180 rooms in a property near Marina Mall in Mactan, an area just about a kilometer away from the international airport.
AppleOne is on track to complete the Sheraton hotel this year, which will add 260 rooms in Cebu.
As to the planned expansion, Manigsaca said the number of rooms to be built is likely less than the first building.
He pointed out that this plan is largely anchored on the scarcity of hotel rooms in Cebu in general and the bright prospects of the province's tourism industry.
"We really need more hotel rooms in Cebu that's why we plan to expand the project," he said.
"And Marriott is okay with the idea," he added.
On the residential component of the five-hectare project, the company was eyeing to turn over the 190 units of The Residences at Sheraton Cebu by 2021.
The topping for The Residences, touted as the first Sheraton-branded residence in Southeast Asia and the first in the region to be built according to brand standards from the group up, already took place last Jan. 24. Officials said the development is now 90 percent sold.
Marriott now owns the Sheraton brand after it acquired Starwood Hotels & Resorts Worldwide LLC in 2016.
Cebu has seen in recent years the entry of various global hotel brands such as Dusit, Ascott, and Radisson, among others.