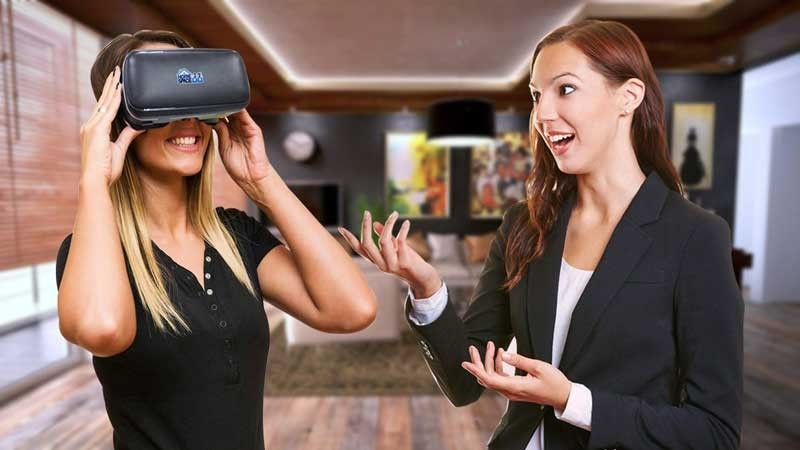 HomeSpace360 Cloud offers immersive virtual tours to prospective home buyers.
Buying properties via virtual reality
MANILA, Philippines — Microsoft and HomeSpace360 are eyeing a new way of doing business for Philippine realtors as they partner to offer a digital solution that allows the creation of immersive virtual tours for their clients.
HomeSpace360 is a platform that allows real estate marketers to deliver gorgeous, immersive 360-degree virtual tours to prospective buyers and renters at scale, using both smartphones and virtual reality headsets.
It is now offering brokers an all-in-one mobile app for creating high-quality 8K 2D and 3D photographic and video VR(virtual reality) experiences directly on a smartphone.
"Together with the HomeSpace360 Cloud, the end-to-end automated system offers property marketers a solution for quickly and inexpensively capturing, distributing, and visualizing properties in 2D and 3D on web, mobile and in VR," the company said.
It is a low-cost alternative to a 3D camera for providing immersive virtual tours and is easy to use.
To avail of the offer, brokers will have to purchase a HomeSpace360 subscription which comes at different package price points.
The Pro subscription costs P1,500 a month, which will allow brokers up to 15 virtual tours a month; the Advanced package priced at P2,500 a month offers up to 30 virtual tours per month; and the Premium package offers up to 50 virtual tours a month priced at P5,000 a month.
In addition, the company also offers the Enterprise package which offers custom pricing and number of tours.
The subscription packages will come with a kit that provides realtors everything they need to create and share high quality 360 virtual tours immediately. A HomeSpace360 kit includes: a mobile VR viewer, battery-free smartphone rotator, a lightweight tripod with carrying bag, and an HD fisheye lens for 3D capture.
HomeSpace360 is built on the Microsoft Azure cloud platform, a cloud computing service used for building, testing, deploying, and managing applications and services through a global network of Microsoft-managed data centers.
"Technology is the great equalizer. And we want to enable all realtors by democratizing immersive virtual tours through user-friendly technology. With HomeSpace360, we use smartphone technology to bring high quality 3D virtual tours within reach of every marketer," said HomeSpace360 founder and CEO Simon Gemayel.
Through its robust partner ecosystem, Microsoft gives its partners access to the latest technology and guidance on how to extend that technology to build tailor-made solutions.
"It's exciting to see partners like HomeSpace360 create democratizing solutions to today's problems with Microsoft technology," said Eileen Ong, Microsoft director of commercial partners and small medium corporate business units.
"Microsoft Partners such as HomeSpace360 are at the center of our digital transformation as they continue to enable our customers to achieve more," she added.