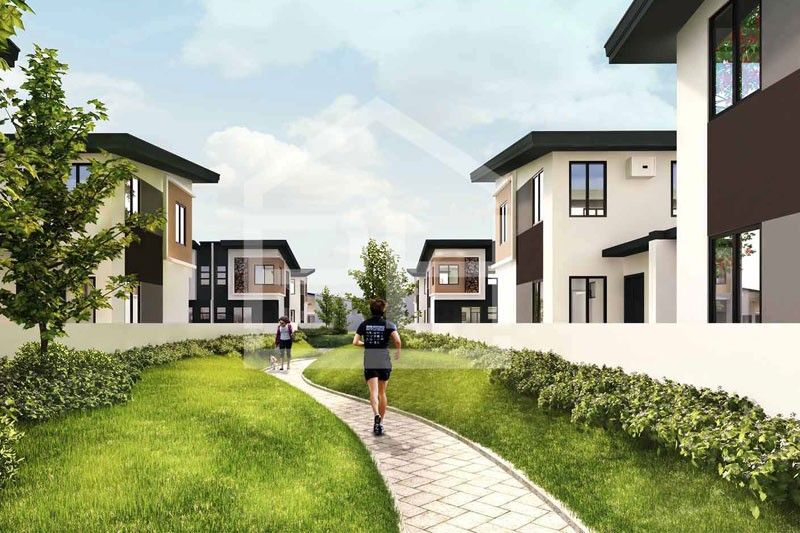 PHirst Park Homes in Lipa, Batangas offers beyond-the-usual amenities so families can rediscover the joys of engaging in outdoor activities.
A community fostering real family interaction
MANILA, Philippines — Technology has definitely changed the way we live and communicate even when we are at home. Despite it allowing us to better connect with our loved ones, it has to an extent, lessened the real interactions we have with our family.
This is something Century Properties Group Inc. aims to bring back, as it offers a residential project that will encourage real family interactions at home and in the community through its PHirst Park Homes brand.
The company recently launched PHirst Park Homes Lipa in Batangas, a 20-hectare horizontal community that offers beyond-the-usual amenities so families can rediscover the joys of engaging in outdoor activities.
Apart from having a village clubhouse, swimming pools for adults and kids, and playgrounds, the project features conceptive amenities that promote a home-in-a-park experience.
Families can enjoy playing traditional Filipino games with a twist dubbed as "PHirst Games" in the community with activity nodes for piko (hop pod), patintero (base pod), taguan (maze pod), tumbang preso (treble pod with a giant pamato) and holen (marble pod).
"It's a part of their childhood that parents can share with their kids, apart from encouraging them to rediscover how enjoyable it is to play outside, but still within the comforts of home, in a safe and secure environment," said Loren Sales, the company's vice president for the Customer Management Group.
An open-air cinema will have families enjoying their favorite movies under the stars – "a unique amenity that is not commonly found in other villages," Sales added.
There will also be an outdoor gym, a basketball court, hike lane (trek lane), a biker's lane (pedal lane) and a jogging lane (track lane).
"PHirst Park Homes is designed as a community of interaction. This way, families also get to bond with neighbors through fun and healthy activities, and they don't need to spend much to enjoy," Sales said.
The residential project located in Barangay San Lucas, Lipa City is right behind the 470-hectare industrial park Lima Technology Center. Schools, dining outlets and leisure establishments are close by, with SM City Lipa an 18-minute drive away.
The 20-hectare project is set to offer around 1,867 units valued at P2.8 billion.
"PHirst is raising the bar for first-home buyers by giving them the most value out of their hard-earned savings, giving them an experience of a legacy home that is beautiful and future-ready, as well as a community that is safe, secure and fun," Sales said.
PHirst Park Homes president Ricky Celis said the project targets first-time home buyers and as well as individuals with monthly salaries of P30,000 to P60,000.
Unit prices start from P1.2 million to above P2 million.
Celis said around 900 units of the project's first phase will be townhomes, while the succeeding two phases will offer single-detached homes.
PHirst Park Homes Lipa's set of conceptive amenities is just one among its 4Cs, or superior values that describe the project as Complete, Conceptive, Connected and Convenient.
PHirst homes are "Complete" with a perimeter fence and gate, finished ceiling, flooring and bathrooms, a garden or carport provision and an expandable unit layout. "Conceptive" amenities provide a home-in-a-park experience, where residents get to enjoy health, fitness and community bonding activities. Residents will stay "Connected" to life's essentials through WiFi zones and easy access to modern conveniences. A simplified buying process also ensures a "Convenient" experience.
The Lipa project is a project is a follow up to the brand's first project in Tanza, Cavite which has already sold 1,200 units worth P1.4 billion.
Last month, CPG signed a joint venture agreement with Mitsubishi Corp. for the creation of Phirst Park Homes Inc. for the development of affordable housing projects.
Celis, however, emphasized that the Lipa project is not part of the JV company and is a purely CPG undertaking.
PHirst Park Homes Lipa is expected to be completed in three to five years.