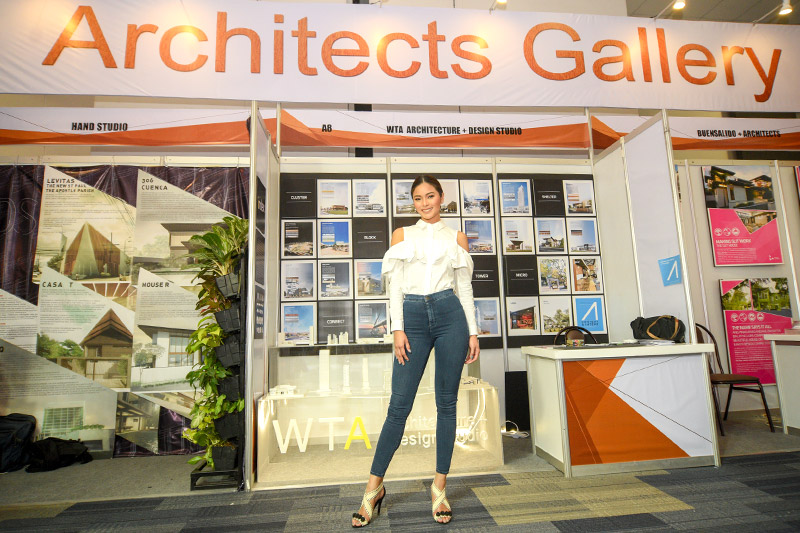 Miss Universe-Philippines 2016 Maxine Medina attends the WORLDBEX last 2017.
Worldbex/Released
Visions of a sustainable future at the WORLDBEX 2018 Architect's Gallery
(philstar.com) - March 6, 2018 - 9:20am
MANILA, Philippines — For over two decades, the Philippine World Building and Construction Expo, or simply WORLDBEX, has exhibited its capacity to comprehensively nurture all sectors of the building and construction industry.
Particularly, WORLDBEX has established itself as a purveyor of creativity and design through event highlights that especially cater to interior design and architecture; urging practitioners and enthusiasts alike to not just build, build, and build but to do so in consideration of sophisticated and mindful design planning and creative execution.
As the much-anticipated trade show returns on its 23rd edition this March, WORLDBEX upholds its promise. With the theme "Shaping Innovations toward Sustainability," the expo will showcase sustainable and innovative practices in the conceptualization of designs.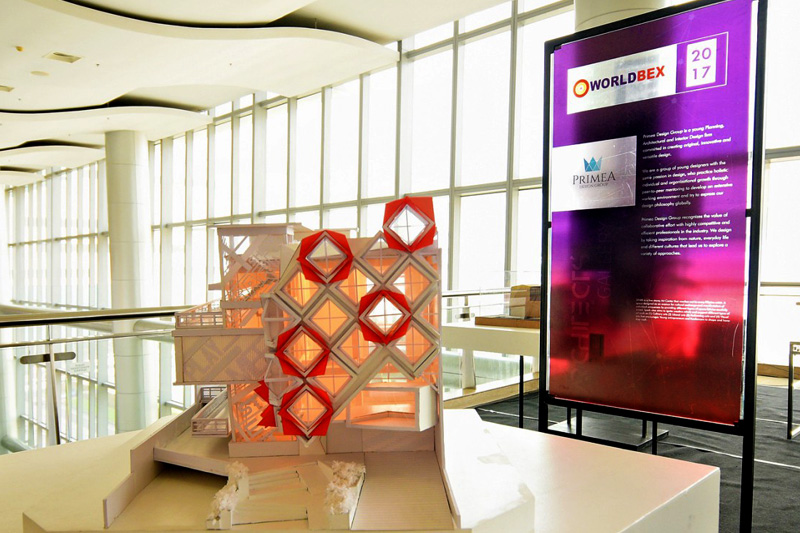 Some works of art by different participating architectural firms at the Architects Gallery last year. Worldbex/Released
Throughout the five-day expo, attendees are encouraged to visit the Architect's Gallery. Here, the industry's select, top architects along with their respective firms will install their latest design concepts.
Apart from gaining a firsthand look at the latest architectural trends, visitors may take advantage of free consultations and a chance to interact with the architects themselves.
Participating at this year's Architect's Gallery include the Angeles Architectural Studio, Jagnus Design Studio, Buensalido Architects, Arco Group, Carunungan and Partners, Delab Collaborative, ES Prints, WTA, Primea Group, Jonathan Gan, Edward Co Tan Architects, Oyek Designs, and UO2.
Sponsored by E.S. Print Media Inc., Norde, and Delab Collaborative Inc., this year's City of Tomorrow welcomes the return of the Angeles Architectural Studio, Jagnus Design Studio, Buensalido Architects, Carunungan and Partners, WTA, and Jonathan Gan who have expressed their support for the exhibit as its signature participants. Meanwhile, guaranteed to provide an unprecedented and multidimensional element to the exhibit are firms that will debut for the first time at City of Tomorrow.
Spearheading the new crop of presenters at this year's City of Tomorrow is Delab Collaborative Inc. with their holographic display. Another must-see at the exhibit is the glasshouse by Jaro Glass Solutions and K Plast. To be located at the center of the SMX mezzanine, the glasshouse spectacle will serve as the WORLDBEX VIP Lounge.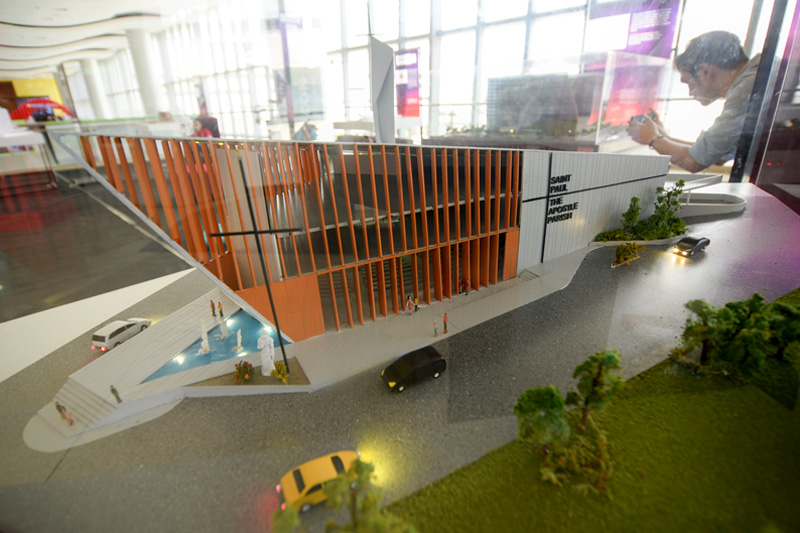 Designs that could be possible infrastructures in the future are showcased in last year's City of Tomorrow. Worldbex/Released
Meanwhile, adding a multidimensional element to the Architect's Gallery is the City of Tomorrow, which has become an integral component of Worldbex since its launch in 2014. It challenges the most influential architects to come up with their unique structural visions for the future.
Collectively, these design models will make up a scale model exhibit of an imagined metropolis. This will celebrate the industry's capacity to envision and realize a more progressive future of the country's urban landscape.
The Architect's Gallery and the City of Tomorrow are two of the major event highlights at Worldbex 2018.
Happening on March 14 to 18 from 10 a.m. to 8 p.m. at the three mega venues of World Trade Center Metro Manila (WTCMM), Philippine Trade Training Center (PTTC) and the SMX Convention Center, Pasay, don't miss out on WORLDBEX 2018 – the biggest construction exposition of the year!