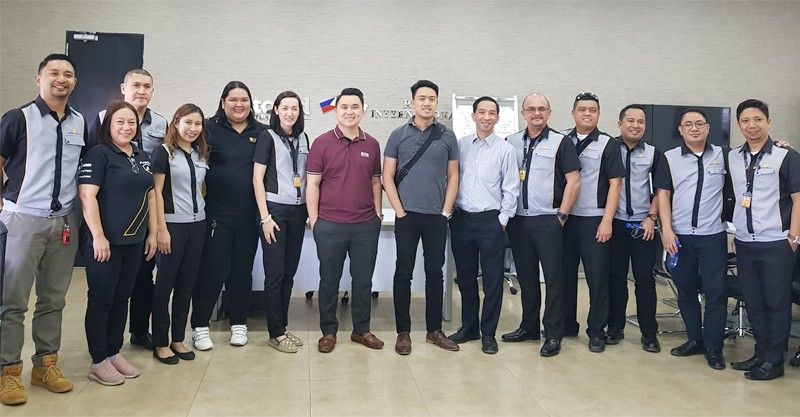 Executives of Autokid Truck Solutions and Standard Insurance seal a unique partnership making the former the truck repair arm of the latter.
Autokid/Photo Release
Autokid becomes truck repair arm of Standard Insurance
(Philstar.com) - May 20, 2019 - 3:08pm
MANILA, Philippines — Autokid Truck Solutions has one aim: to advance the trucking industry in the Philippines with its top-of-the-line truck products, repair services and parts from its one-stop shop.As a homegrown company, it continues to provide a holistic offering that is truly rare in the trucking industry.
In line with this, Autokid has chosen Standard Insurance as its key insurance provider. Standard Insurance, a leading motorcar insurance company in the Philippines, easily developed mutual trust with Autokid.
"We are very excited to work with Autokid and its young and dynamic leadership under Kevin McHale Yao. They play a key role in making Philippine business more efficient, cost-effective and delightful," said John B. Echauz, president and chief executive officer for Standard Insurance.
What's more, Autokid has become one of the main truck repair partners of Standard Insurance in Northern Luzon.
According to Kevin McHale Yao, chief executive officer of Autokid, this development sets a "gold standard" in truck insurance.
"We're always finding new ways to deliver the best truck solutions for our customers. Our partnership with Standard Insurance truly sets the gold standard for truck insurance services and repairs for the country," he said.
Autokid promises to provide swift truck repairs versus the industry's long and complicated processes in insurance claims and repair.
It has a comprehensive truck parts and accessories center, called Truckstop, that provides a wide range of brand new and original spare truck parts for many brands like Dongfeng, Foton, Howo, Isuzu, Mitsubishi and Hino, among others.
Aside from Autokid's parts availability, it also houses its own Service Care Center, dubbed Truck City. Located at Autokid Sta. Rita in Guiguinto, Bulacan, it offers truck repair services with service bays that can hold over 80 trucks.
Indeed, fleet companies now have a go-to company that provides hassle-free, end-to-end service from truck insurance to accident repairs.
To know more about Autokid Truck Solutions' line of products and services, visit https://www.autokid.com.ph. Read about different trucking solutions at https://www.autokid.com.ph/blog.