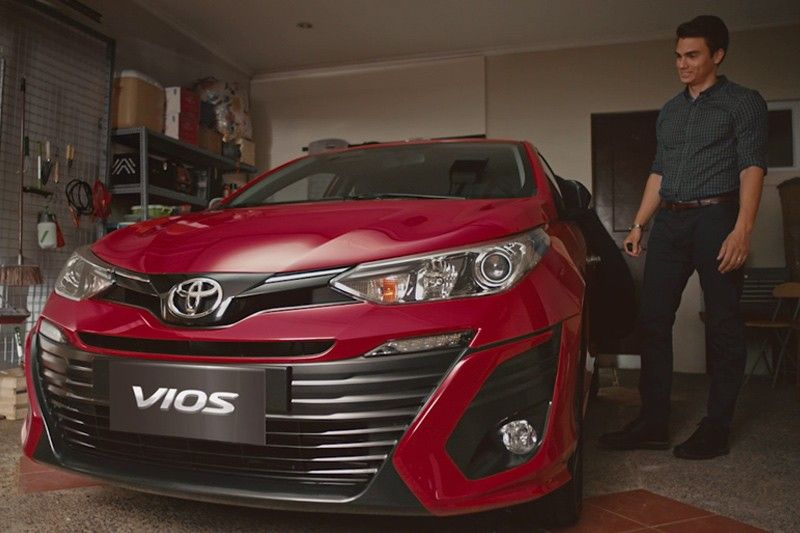 Wouldn't enjoying your success be a lot more thrilling and fun if you have you first-ever car to join you in your journey?
Living the dream: 8 life moments you can experience with your first car
MANILA, Philippines — As you enter a new phase in your professional life, you become more empowered and in control. Now more than ever, you can pursue your passions, chase your dreams, and plan a brighter, better future—all at full throttle.
As you step up the career ladder, it is the best time for you to take things into your own hands, steer in the best direction, and just go along for the ride. And speaking of ride, wouldn't enjoying your success be a lot more thrilling and fun if you have you first-ever car to join you in your journey?
Imagine all the life moments you can experience as you drive your own destiny:
1. That first spark
You know the feeling. It's the moment when you first slide your fingers over the hood, then open the door—up until you take the driver's seat and set your hands on the steering wheel. You exhale deeply. And you smile.
It's that feeling: both exhilaration and overwhelming satisfaction of finally having the car concretely around you, knowing you have full control. Gone will be the days of waiting and of the painful commute in the sweltering heat. Time to go full waku doki. Tell your friends.
2. Embracing independence
A new car can be said to be a milestone, perfectly setting the beginning of bigger possibilities. It's also symbolic of your newfound independence, especially if you got the car through your own means.
It's surely an exciting time, which is a good sentiment to go on from as you go through the next step. Despite your responsibilities at work or home, nothing can trump the reassurance of knowing you can do and achieve more, a new car is just a part of that start. So go forth and at full speed. You got this!
3. Your first out-of-town
You've been working hard—no question. Of course you've made plans before. And of course you've gone on ones. But let's face it, nothing beats experiencing the open road for yourself, and get to one of your local dream destinations. Surfing spots in La Union? Cool mountain air in Baguio? Or if your living in the Visayas, to the unspoiled beaches of Cebu. In Mindanao, you can drive to the foot of Mt. Apo. Kinda makes you itch to pad your foot on the accelerator, doesn't it?
The city is great, but it can also be inexplicably overwhelming, so this is a good way for you to de-stress. You deserve to!
4. Accessorizing
Everyone is bound to do it, no matter how "minimalist" you say you are. There's a wide selection of accessories out there to deck your new ride with. Not just ornamental, but functional—this is also a good opportunity to arm your vehicle with clever accessories you need for the road.
Into new gadgets or cutesy plushies, too? Go for it! Your car is an extension of your personality! In the age of "sparking joy," don't let anyone else tell you what you can and can't do.
5. Repaying your parents
If your parents have driven you to your first day of school up to your college graduation, then it's time you repay them for all their support and kindness. If you are the first one in the family to own a car, repay your parents nonetheless for everything they have done for you.
Whether off to buy groceries, watch movies or dine out, find time and drive your parents to their destinations. A road trip to Tagaytay also sounds enticing for them.
6. Love found
As a first-time car owner, you will be asked to give a lift to a lot of people. You will oblige.
Who knows, one of these may just be the one destined for you. Inside your car, while stuck in traffic, you can get to know someone better. You can go to places together. And you can fall in love with one another. But in the same car, you may also fall apart and get broken.
When this happens, drive around—carefully not aimlessly—until you find the light at the end of the tunnel.
7. First romantic night out
When you finally get the awaited "Oo" from your significant other, then it's official.
You wait in heated anticipation as you both get in your car, knowing kayo na. Make the first hatid-sundo night out an eventful one. Take him/her to a candle-lit dinner or go see a good movie. A gig of your favorite local band or conversations over coffee or a cocktail never fails to work. The works! Make it as special or as corny as you want—who cares! As long as you're both having a good time.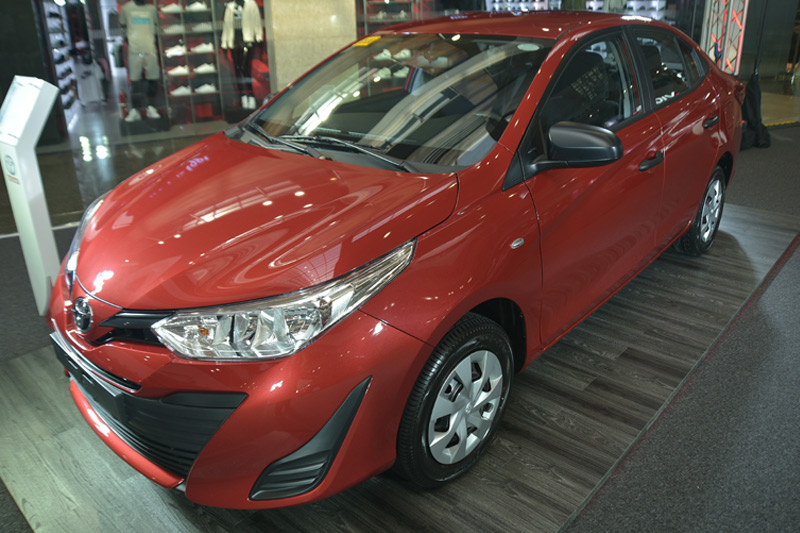 Rely on Toyota as you embrace these important firsts—which are more attainable and possible with the latest Toyota Vios XE. Toyota/Photo Release
8. Finding yourself
In all these important milestones and life-changing situations, you are bound to find yourself. It's going to be a happy yet bumpy ride to self-discovery.
Rely on Toyota as you embrace these important firsts—which are more attainable and possible with the latest Toyota Vios XE.
This best value and top-quality sedan is an easy-to-own Continuously Variable Transmission (CVT) variant from the best-selling Vios lineup. At P735,000 SRP, the Vios XE is aptly named for being "Xtra Economical, Xtra Efficient and Xtra Easy to Drive."
And because it's a Toyota, you're assured of the quality, durability and reliability that that brand has been known for. A wise move for your first major investment.
The Vios XE comes in colors Thermalyte Red, Mica Metallic, Freedom White and Alumina Jade Metallic—now available in all Toyota dealerships nationwide.
To know about the full features of the new Toyota Vios XE, visit www.toyota.com.phor follow www.facebook.com/ToyotaMotorPhilippines.