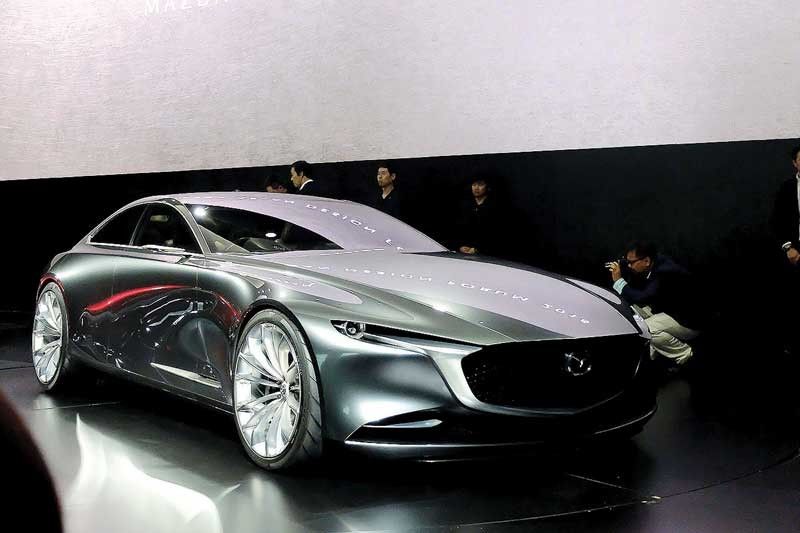 Mazda holds 1st ASEAN Design ForumPhotos Angel Rivero
Angel Rivero
(The Philippine Star) - November 21, 2018 - 12:00am
MANILA, Philippines — Last November 14, Mazda Motor Corporation (MMC) staged its inaugural Mazda ASEAN Design Forum 2018 at the Centerpoint Studio in Sukhumvit 105, Bangkok, Thailand. The event saw over 600 visitors – which included ASEAN journalists, dealer principals, Thai government agencies and distinguished guests.
The agenda of the Design Forum was to comprehensively communicate the brand's latest design innovations as part of the evolution of Mazda vehicle design. Mazda has in fact, put such a large premium on design, that it has unquestionably become one of the leaders in this field (despite just being a relatively small car company) – winning several significant awards in recent years, such as the: World Car Design of the Year in 2016 and Most Beautiful Concept Car of the Year in both 2016 and 2018.
"I don't believe that there is another brand in this world that has a clear and unique design direction as Mazda," remarked Mazda Sales Thailand president Chanchai Trakarnudomsuk, during his welcome speech at the event. Pointing out that "Mazda is one of the leading companies in the world that is dedicated to (achieving) the perfect design."
Mazda's retail volume grew by an impressive 50 percent in the past four fiscal years, and a large part of this success is attributed to how its customer base sees KODO design as one of the brand's strongest and most compelling qualities.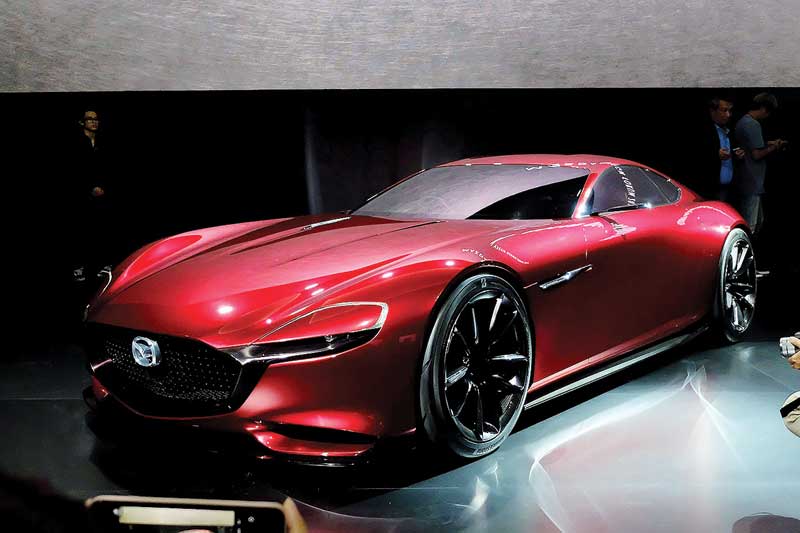 During the formal presentation, Mazda Design Division general manager Yasushi Nakamuta thoroughly introduced the philosophy and strategy behind the Hiroshima-based brand's next-generation KODO design. Part of bringing this intangible concept closer to the understanding of the audience was by presenting the Mazda RX-Vision and Vision Coupe concept cars.
We have already seen the RX-Vision win awards back in 2016; and the Vision Coupe showcased at the 45th Tokyo Motor Show in 2017. But this presentation was nevertheless significant as being the first time these concept cars have been brought for viewing, into the ASEAN region.
Meanwhile, MMC Managing Executive Officer in charge for Asia, Oceania and New Emerging Markets Hiroshi Inoue also took the opportunity to share that Mazda will soon be coming up with next-generation showrooms as well. The fulfillment of this unique, new design will be supervised by Design Division GM Nakamuta-san, so that Mazda's latest evolution of KODO-designed cars shall likewise be enjoyed in evolved showrooms everywhere.
Mazda is set to move ahead with its 7th-generation products and these vehicles shall capitalize on a special kind of elegance based on Japanese minimalism. In this evolved design, superfluous elements shall be carefully eliminated in order to create an abundance of empty space. Consequently, the figure may first appear to be deceptively simple, but it shall in fact, come alive with an ever-changing interplay of light and shadow – as it is reflected over the sheer surface, as the viewing angle changes.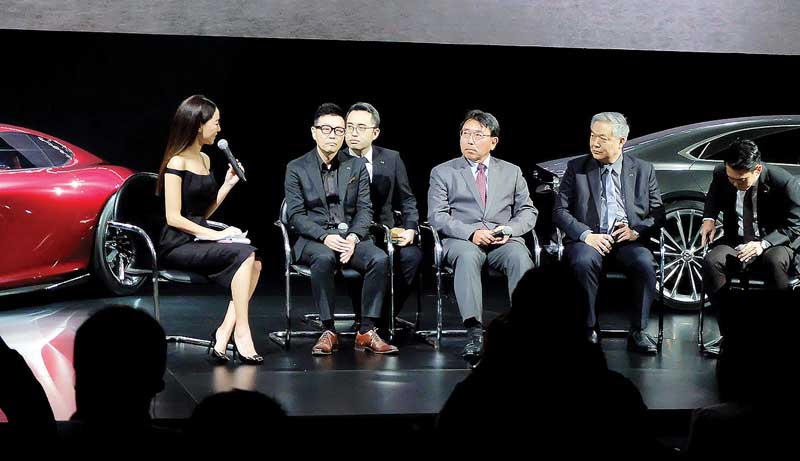 A tremendous amount of very careful crafting is required to create the template of such artful bodywork (that is architectured to play with the reflections of light) – and this new design style is embodied in the Mazda Vision Coupe model.
"The target of our design is to combine Mazda's 7th-generation design theme with Japanese aesthetics, and the result was a well-balanced beauty, with a 'less is more' concept," explained Nakamuta-san during his presentation. "By removing unnecessary elements," he added, "we are able to create perfection within the empty space."
And in order to holistically express their latest evolution of Mazda design, Mazda designers have used the same kind of philosophy to design a few other, non-automobile art pieces such as a bicycle, a sofa, tsuiki copperware, eggshell pottery, and even what they call ‹Soul of Motion› perfume. All mentioned pieces were on display at the recently held Design Forum.
Also on exhibit was a demonstration of the tedious process of clay-sculpting by Japanese takumi (highly-skilled craftsmen) to create a model piece that embodies the brand›s latest design vision. These takumi were flown directly from Japan, specifically to demonstrate the process first-hand, at the event.
A special wall was also dedicated to showcase the 26 highly-esteemed awards that Mazda has received for its consistently exceptional design.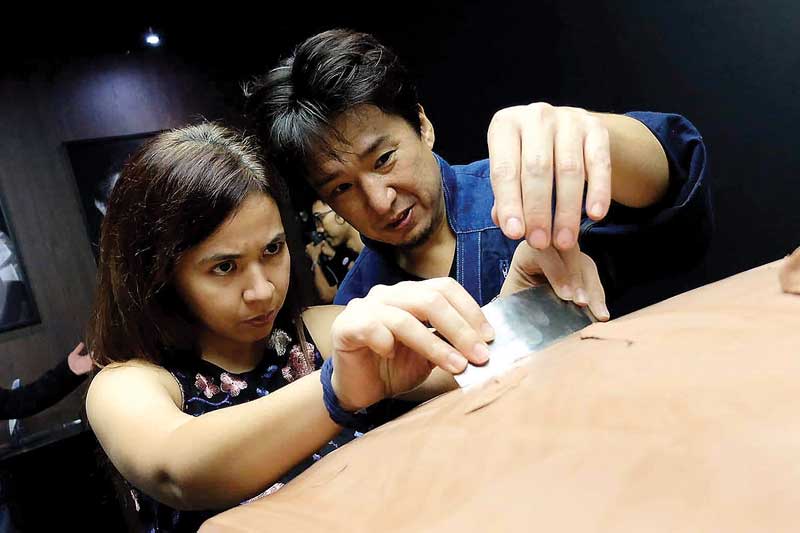 The author looks at a clay sculpture with a Mazda designer.