Music that moves lives: Toyota Classics 2018
October 17, 2018 | 12:00am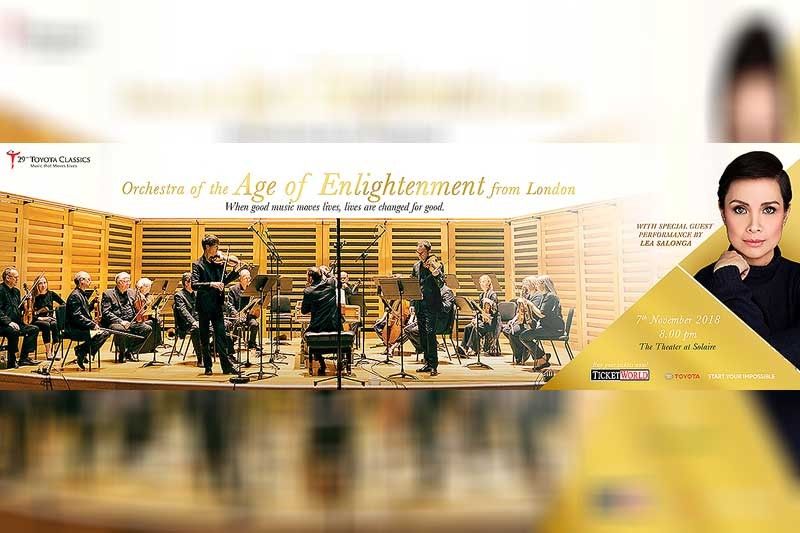 Since 1990, Toyota has been holding concerts for a cause through the Toyota Classics. This annual event is more than a celebration of music. In the past 29 years, Toyota Classics has raised up to $9.50 million (around P513 million) for local charities across the Asia Pacific Region. Apart from promoting sustainable development through various causes, Toyota Classics has brought the beauty classical music to Asian countries.
The 2018 theme is "Music that Moves Lives" — consistent with Toyota's global vision of providing mobility for all while aiming to inspire people to strive for their dreams and make their impossible happen (expressed in Toyota's "Start Your Impossible" campaign).
Toyota's beneficiaries this year personify striving for dreams amidst seemingly impossible circumstances. These are para-swimmer gold medalist Ernie Gawilan and the Philippine Paralympic Committee (PPC). PPC is formed by the Philippine Sport for the Differently-Abled (Philspada) and serves as the counterpart of the Philippine Olympic Committee (POC) led by its president Mike Barredo (a former Philippine Sports commissioner who also heads Philspada).
Toyota Motor Philippines brings to Manila the internationally-renowned Orchestra of the Age of Enlightenment (OAE) with globally renowned and multi-awarded Filipino singer Lea Salonga.
OAE, originating from London, has an impressive track record spanning over three decades. Under the baton of conductor and harpsichordist Steven Devine, OAE will perform Handel's Water Music, Bach's Concerto for Two Violins in D minor and Mozart's Symphony No. 25, among other baroque compositions. Baroque music resonates with Toyota's transformative approach to mobility. In the 1600s to 1700s, baroque music expanded the size, range, and complexity of instrumental performance, mobilizing music into a space that was viewed before as "not possible."
Aside from the Philippines, OAE will also be performing for Toyota Classics in other Asian countries (Brunei, Thailand, Laos, Cambodia, Malaysia, and Vietnam).
Toyota Classics in the Philippines will be held on Nov. 7 at the Theater of Solaire Resort and Casino. Tickets (ranging from P500 to P4,000) can be purchased through TicketWorld.
For more details, visit www.ToyotaClassics.asia.