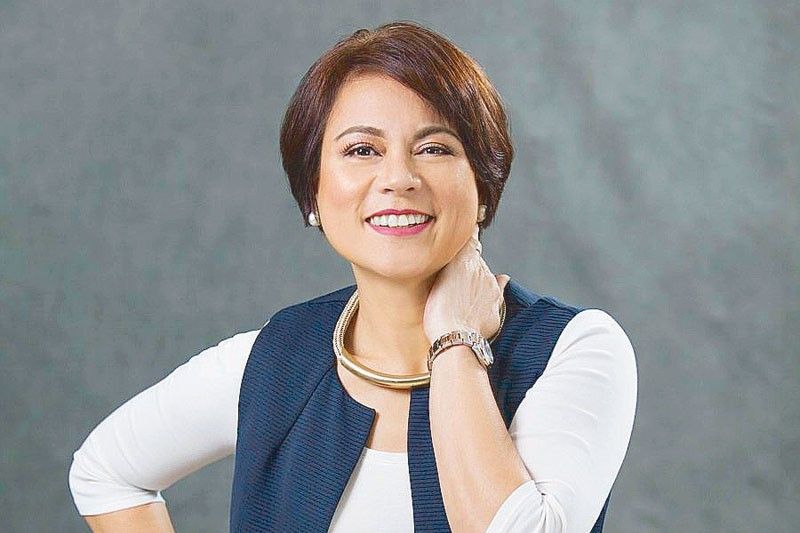 First Metro Asset Management president Karen Liza Roa
Meet exceptional women driving success in financial services
Aneth Ng-Lim
(The Philippine Star) - March 9, 2020 - 12:00am
MANILA, Philippines — As we mark another International Women's Day and National Women's Month, here are some good news and bad news.
The Philippines kept the top spot as the most gender equal country in Asia. In the Global Gender Gap Index 2020 prepared by the World Economic Forum (WEF), the Philippines actually slipped eight notches from last year and only ranked 16th, but it still beat all its Asian neighbors. The next Asian countries to make the list are Lao and Singapore, but they trailed at the 43rd and 54th spot.
Since 2006, this index has been measuring the extent of gender-based gaps across four key categories (economic participation and opportunity, educational attainment, health and survival, and political empowerment), and track progress towards closing these over time. The 2020 report benchmarked 153 countries and seven out of the top 10 spots went to Western European countries.
The same report delivered the sobering news that it will take at least a century and two to three generations to see gender equality to happen. "None of us will see gender parity in our lifetimes, and nor likely will many of our children. Gender parity will not be attained for 99.5 years," the WEF website headlined.
Can this gloomy tide be turned? It's a mammoth challenge but creating awareness of the gender gaps and taking action when opportunities emerge to reduce them is a great place to start.
The Philippines' front rank is a credit to women from different fields that work to close these gaps every day. Here are four exceptional women doing their share in the finance world as stewards of more than P500 billion in consumer and corporate assets.
Valerie Pama is president of Sun Life Asset Management Company, and also serves as president of the Philippine Investment Funds Association. Aira Gaspar is the president and chief executive officer of Manulife Asset Management and Trust Corp. Karen Liza Roa is president of First Metro Asset Management and Arleen Guevara is the chief investment officer of Philam Life. Their career success offer nuggets of wisdom to aspiring women and men, and they also talk of how they are paying it forward to close the gender gap.
The STAR: In pursuing a finance career, has there been a time when you felt you were not given an equal opportunity to move up?
Roa: In the Philippines, women have attained higher educational levels in the secondary and tertiary education programs as well as technical and vocational levels as compared to their male counterparts. There is also higher enrollment in these programs among women. The significance of this is that in the Philippines, women not only have the opportunity to advance and develop themselves, but Filipinas are generally self-motivated as well. And because of this environment, I am not any different. I was fortunate not to have experienced any pushback as I was advancing my career.
Gaspar: I started my career at SGV right after taking the CPA board exam. My peers and I were all given equal opportunities. The next phase of my career brought me to Manulife, and I've stayed with the company for over 25 years because they provide an environment where employees are empowered to achieve their career aspirations. I think what is more important is what you do with the opportunities you are given, and believing in yourself to take bold steps towards your ambitions.
Guevara: Throughout my career, I was fortunate to have been given opportunities to move up the corporate ladder on the basis of meritocracy. It is not just men that women have to "compete" with in the workplace, but equally with other women as well. Performing to the best of one's ability, striving for continuing education and improvement, enhancing technical and people skills – these allowed me to address challenges that came my way.
Pama: I was in a management training program which had an equal number of men and women. We were rotated and trained in various departments of a bank. Although we were eventually assigned to different departments after the program, I saw that each of us faced similar opportunities and challenges as we assumed our assignments. I felt that it was more of how each of us approached and addressed our opportunities and challenges and then delivered excellent outcomes that triggered our promotions.
Finance is one of the industries viewed as a man's world. Can you give us a perception versus reality check?
Pama: Sun Life Financial Philippines is 70 percent female. This excludes our 20,000 financial advisors who are predominantly female. Our CFO is a female and the company has had two female CEOs. Our Philippine leadership team currently has six women out of 14 members.
This impression of the finance industry being viewed as a man's world is still there because you can observe that women fall out at the higher or senior positions. There are many women financial analysts, financial planners, CPAs, accountants, budget specialists, but not many CFOs. Among the Finex CFO of the year awardees, I think there's only been one woman. Maybe there are not that many women yet in the nomination base, although I think we are getting there.
Gaspar: We have an equal proportion of women and men in executive and senior roles at Manulife Asset Management and Trust. The diverse background, experience, and perspectives of our leadership team help facilitate the exchange of unique ideas and provide a natural guard against groupthink. This also holds true for our mother company, Manulife Philippines.
Guevara: Overall, more than half of our workforce at Philam Life are female at over 60 percent, with majority at the staff level. When you go up to supervisory and middle management level, the ratio of males to females is almost 50-50. In our executive committee, female representation is at 46 percent.
Roa: The 2020 Women in Business report by Grant Thornton International has 43 percent of Filipino women executives holding senior management positions. That's truly a feat but those roles are mostly as head of HR, Finance or Operations. I honestly think it would be great to see more women as CEOs or at the Board level. At my company, the management team is an even split between male and female. The organization is 30 percent male and 70 percent female. However, at the board level, only 20 percent is female.
What do you think are the reasons keeping women from achieving more C-suite roles in finance?
Roa: Several reasons contribute to this phenomenon. Firstly, studies do show that men are driven more by ambition, recognition and competition. Whereas women are more concerned about trust, care and nurture. As a result and although increasing, desire for advancement by women in the corporate world is less than their male counterparts. Secondly, our Filipino values and customs place overall responsibility for child rearing and running of the household upon the women. This traditional way of thinking coupled with the biological difference, naturally inhibits women from seeking and achieving more C-suite roles.
Gaspar: A confluence of factors could be driving the underrepresentation of women in C-suite roles in finance. These could include organizational culture, family structure, and lifestyle choices. I believe that each person has unique ambitions and circumstances. There are individuals who find fulfilment in taking non-leadership roles in order to devote more time for family responsibilities. There are also people who have the passion to pursue leadership roles. What's important is that today, women have the power to choose the path that is right for them.
Pama: I think the business climate offers a lot of opportunities nowadays for people to move up. But for women, sometimes it is the individual herself who holds back even if she is quite capable. I've seen women turn down opportunities for self-advancement because of lack of confidence or the demands of motherhood. Sometimes, there is also that perception that women shouldn't surpass their husbands' success. But I think this is no longer as prevalent as in previous decades. There are a lot of female role models around that are inspiring the next generation.
How are you paying it forward to close the gender gap? Can you share gender diversity initiatives in your company?
Gaspar: Manulife launched the Global Women's Alliance (GWA) across different locations, and I chaired it on its first year in the Philippines. We launched various initiatives to provide women colleagues with the tools and motivation to help them achieve their career aspirations. We held learning sessions graced by female executives from different industries to share their insights and individual journeys. I also participated as one of the mentors in the GWA mentoring program for women.
Chairing the GWA was one of the most fulfilling roles I've taken. I am very fortunate to be part of an organization that supports diversity and inclusion. I am even more grateful that I am given the opportunity to mentor women in our organization as they aim to achieve leadership and executive roles.
Pama: Sun Life has many diversity and inclusion related programs, from engagement activities catered to employees of different age groups and interests, to talent development programs focused on building awareness around diversity and inclusion, and specialized benefits including Flexible Work Hours.
I've also been asked to join the Management Association of the Philippines Diversity Committee and am currently part of the Board of the Filipina CEO Circle, a support group for career women, to inspire and empower Filipina women to achieve their dreams and potential. We hold various forums with business, in schools where we share our experiences and mentor or coach young women as they get out of school or move up in their careers. We invite inspirational women and speakers to join us in these forums or speaking panels.
What advice would you give to young women aspiring for a career in finance?
Guevara: In this competitive world we are in right now, it's important to be very well-grounded in terms of the technical skills one possesses. But it is also important to have the right soft skills, as no matter what industry one belongs to, she will still have to deal with people. For a successful career in modern-day finance, one must not limit herself to acting as a steward (of the company's resources) and function operationally, but she must look towards having a strategic focus and cultivate enterprise thinking.
Pama: First of all, they should not be intimidated with numbers and spreadsheets. They have to be comfortable in interpreting financial statements, accounting rules, knowing about taxes, etc. A lot or all of these skills can be learned. Expect to spend a lot of hours generating reports, analyzing results, etc so they must genuinely like doing this and not consider it really as work.
Gaspar: Own your career advancement by committing to continual learning, taking the right risks, embracing challenges, and believing in what you can do. Do not let the possibility of failure keep you from pursuing your aspirations. One of my best mentors shared that each person is bound to experience failure at one point in his or her life. He said that when failure happens, what is important is you do not let it define what you can achieve.
Roa: I enjoy being in the finance industry. I think it's interesting. There's a lot of substance, relevance and intellectual stimulation. I think there could be a lot of innovation and dynamism in it as well. So, truthfully, my advice for the young is to make sure that whatever it is that they embark on, that there is a purpose, an interest, relevance and enjoyment. Secondly, for the young women starting their careers in finance or banking, know that your reach is only limited by your own desire, hard work and earnestness. I keep on saying, "I can't want it more for others". Its more about time management. Know that balancing time isn't 50-50, sometimes its 80-20, others its 30-70. Regardless, everyone has to have their personal time to reflect, regroup and get reenergized. Lastly, very important as well is to have a supportive family and friends that will allow you to flourish and rally behind you. Whether as a daughter, mother or CEO, I've always believed there is a way to harmonize all the roles we play.