High-end residential property as an investment-grade asset
December 23, 2019 | 12:00am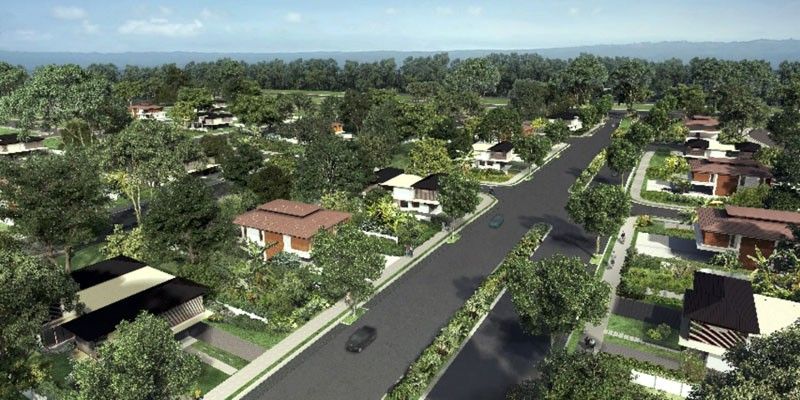 MANILA, Philippines — There are as many types of investment with varying risks and returns as there are financial goals. In the Philippines, residential properties continue to be viewed as an attractive, important asset that can be passed down to future generations.
But not all high-end residential real estates are created equal. While all properties have the potential for investment gain, homebuyers will want to put their money on the best option, not just now but especially in the future, because investing in residential properties is a long-term relationship. Before adding another estate to your investment portfolio, keep in mind, "Is the expensive residential property I am eyeing an investment-grade asset?"
• Is it an investment with long-term benefits?
There are factors that determine if a possible investment represents good value for money. Location continues to be a driving force, and traditional urban centers do not necessarily have the advantage when it comes to this. Some suburban areas are now building commercial and business districts that are, in fact, more sensibly planned and more relevant to the needs of consumers, attracting well-regarded institutions and lifestyle brands there. Much like the era when Makati was still on the verge of becoming the country's premier business district, it was still relatively a buyer's market in these emerging market economies.
In terms of cost per square meter, a parcel of land in a township outside Metro Manila is more attractively priced than the much smaller units being sold in megacities. Posh suburban neighborhoods today are complete with amenities that can rival the best upscale developments in the Philippines while offering better air quality and resident-to-space ratio, making the deal sweeter.
• Does it appreciate in value?
The concept of future-proof communities – not just luxuriously designed but also sustainably constructed environments that anticipate the needs of tomorrow's world – is creating a buzz among affluent real estate buyers.
Let's take a look at an eco-luxury community in Greenfield City, Sta. Rosa, Laguna. The first flagship project of Greenfield Development Corp. (GDC) under the Greenfield Deluxe brand, Trava is a 33-hectare development offering premium residential lots. The community has a grand clubhouse complex with areas that are solar-powered. Its concept houses likewise feature "green" roofs – considered a must-have in upper-crust homes here and abroad. Utility wiring is fully underground, and state-of-the-art security features will be installed in and around this neighborhood of gateless homes to help ensure the wellbeing of families. The development will also have a designated retail zone to make living in a secluded neighborhood more convenient, reducing the need to drive outside for the most basic, impromptu errands.
Since luxe residential communities usually offer lot sizes in the 550 sqm. and-above range, they can better allow property owners to maximize living spaces. Adding features or making improvements, such as a swimming pool fitted with a natural filtration system, acquiring outdoor sculptural pieces for the lawn, or maintaining an organic garden, can increase the value of the owner's home. Nature-lovers can also arrange for solar power and rain harvesting installations for their property.
• Is it situated in a good location that shows a history of capital growth?
Yes, in the case of Sta. Rosa in Laguna. Transformed from an agricultural municipality to the industrial and business center of Calabarzon, the area continues its tremendous growth with the contribution of GDC toward green urbanization. Greenfield City, where Trava is situated, is a fully integrated suburban metropolis that has attracted reputable academic and medical institutions, and hosts industrial/business hubs like the Greenfield Auto Park, as well as commercial establishments like the pioneering Paseo Outlets. With new major roads like the Cavite-Laguna Expressway (CALAX), Eton-Greenfield Interchange and the Greenfield City-Unilab that will make travels to and from the area faster, more secure, and comfortable, Sta. Rosa is poised to become an essential place to look for real estate investments.
As the demand for high-end real estate properties increase, the standard for what makes assets investment-grade also grows in the wake of sustainably designed environments and the investment's potential to be enjoyed by the next generations.