Standard Insurance: Inspired to take lead toward the Fourth Industrial Revolution
December 9, 2019 | 12:00am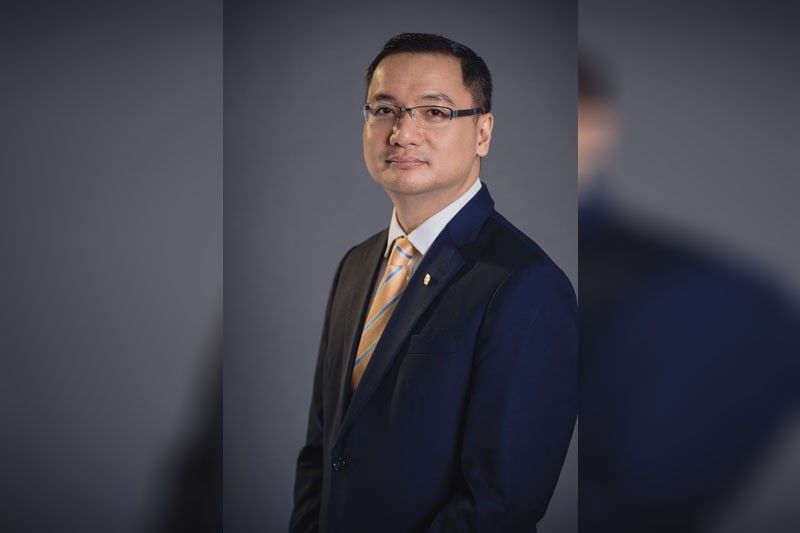 The insurance industry is steadily gearing toward the Fourth Industrial Revolution. An era represented by a fundamental change in the way we live, work and relate to each other. Described as a chapter enabled by technological advancements that merge the physical, digital and biological ways, it creates huge promise as well as potential peril The speed and breadth of growth in this revolution forces businesses to grow exponentially or face extinction.
In the Philippines, one company that faced the fourth industrial revolution squarely, with its promises and challenges, is Standard Insurance. Responding to a growing number of Filipinos seeking to insure their properties, assets, businesses, personal risks and travel,
Standard Insurance began investing in digital innovations that has effectively placed the means to cover vehicles, property or even travel insurance needs in the very hands of its customers.
Investing in data science to predict likely outcomes, the company has managed its risks well. Upgrading its IT and call center systems, it has achieved processing accuracy and speed that enabled its employees to deliver with excellence in customer response and care. Today, it enjoys the respect and recognition of its direct customers and intermediaries when it comes to claims servicing.
Considered as the largest motor car vehicle insurance provider, Standard Insurance, did not achieve this stature by chance. It meticulously put in place a strategy that enabled it to provide immediate response to claims, deliver on repairs at the most competitive pricing and achieve all this through its respectful technical staff.
Its president and chief executive officer John Echauz does not see Standard Insurance as just a non-life insurance company. In his speeches, he refers to it as a "means to help Filipinos conserve what they have saved for, built and grew memories from. After all, you build your property for your loved ones, use your car for means other than to transport you and build experiences with your loved ones when you travel."
"We protect people from the potential of loss of their cars and homes, insure them when they travel, when they have to move their cargo or when their business is at risk. We are one of the largest in terms of customers covered, primarily in the motorcar and property lines. I think three out of every four vehicles are or have been insured by Standard," Echauz said.
The digital age
It's no longer enough to have an online presence, companies now are making huge innovations to respond to the ever-changing needs of a society that is now heavily dependent on the internet.
"We're very particular about our processes and our technology. We're a very interesting company because we have a full set of engineers and IT people. When you combine that with people who are insurers, accountants and lawyers, you get a more complex entity which can create products that won't normally be created by an entity who is purely into finance,'' Echauz said.
Recognizing that the Philippines is one of the countries active on social media, Standard Insurance has started to engage Filipinos who prefer to do things online, not just for servicing but also conducting business transactions. For example, Standard Insurance agents can now receive and process claims via mobile devices as well as handle local and international customer servicing for their growing travel insurance customers through Viber, Facebook and messenger. The company also simplifies the requirements by allowing customers to just take photos of their claims and submit them electronically.
"We try to do things using omni-channels. Many people in the provinces do not communicate via email, but they mainly use their phones. Filipinos are so used to Facebook, Viber, WhatsApp, and Messenger, and we want to make sure that we are able to communicate to them because that's what they expect from us," Echauz said.
Partnership
As a partner of the Philippine Sports Commission, Standard Insurance is providing insurance coverage to over 25,000 athletes, team officials, games workforce and volunteers of the 30th Southeast Asian (SEA) Games.
The coverage includes personal accident insurance extending to any sports-related injuries that occur during training or in-game.
"Standard Insurance has always been a strong supporter of sports and of several sports teams, including the Navy Cycling Team. We've been doing this for the last 15 or 20 years, primarily because our group chairman loves his sports and his teams. These teams are part of our corporate family," Echauz said.
For Standard Insurance, supporting sports teams is not just a way of paying forward. It is its strong belief in the capability of each and everyone that drives them to do it.
Bright future
While Echauz does not expect a unicorn to emerge from Standard Insurance soon, he does believe in his people's ability to grow more and the company's capability to deliver on its commitments. He also believes the future is about harnessing converging technologies to create a more inclusive and human-centered society.
For Echauz, leading the company means finding more ways to give the greatest number of Filipinos the ability to positively impact their families and communities through non-life insurance products that protect people and livelihoods, valuable assets and businesses
* * *
For more inquiries on Standard Insurance and its non-life insurance products, log on to www.standard-insurance.com