AboitizLand: A family's legacy of excellence
November 18, 2019 | 12:00am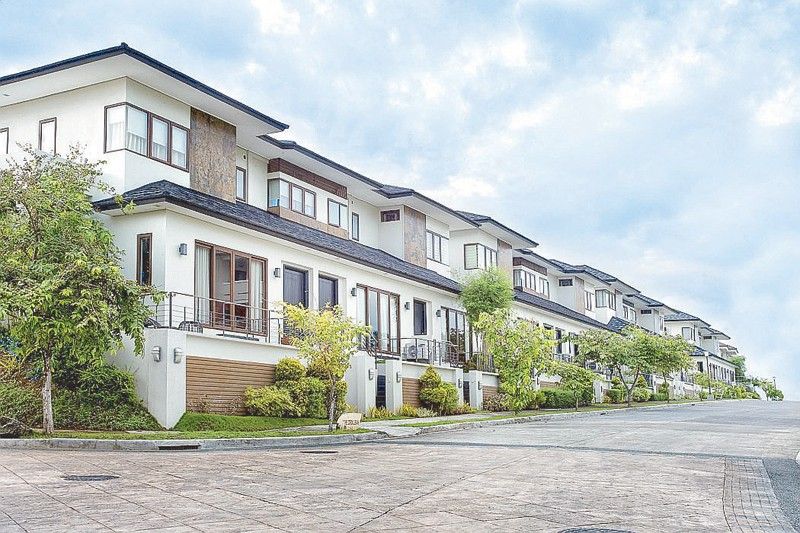 MANILA, Philippines — When Spanish migrant Paulino Aboitiz moved to Leyte in the late 1800s to run a hemp and mercantile business there, he was bravely taking a chance on fresh prospects and vistas. The family's explorer spirit would emerge anew when the company transferred its headquarters to Cebu and operated various businesses across the VisMin regions. Now the visionary Aboitiz Equity Ventures (AEV), through its subsidiary AboitizLand, is again driven by exciting possibilities in land development, this time expanding its presence in Luzon.
In the beginning, the Aboitiz Group viewed land as a passive investment, something that does not generate impressive returns compared to its other enterprises, until the company decided to take the first step in real estate in Central Philippines, winning over investors and doubters alike.
How did they do it? Perhaps the greatest strength of AboitizLand is that it comes from a diversified background with deep and wide portfolio, skills, and experiences that significantly lower the risks traditionally associated with land development.
Nation-builders
The Aboitiz conglomerate, which is now considered a household name, started as a small family business in Ormoc, Leyte. The patriarch traded abaca fibers and general merchandise, and ventured into shipping goods across the seas of Visayas, eventually establishing a fully incorporated company called Aboitiz y Compania in 1920.
The ensuing decades saw the company's extraordinary growth in size and reputation across Central and Southern Philippines through the group's subsidiaries in the sectors of oxygen/industrial gas production, coffee and container products, navigation, light and power, and banking and financial services under the renamed private holding corporation, Aboitiz & Company (ACO).
Beating the odds
In the '60s, the Aboitiz Group was a newcomer in the real estate industry when Cebu was starting to take shape as a metropolis. The firm developed simple subdivisions of six to seven hectares. The success of these initial ventures proved that indeed there was money to be made in land.
Despite initial misgivings, the company decided to formally venture into real estate and construction in 1978 by acquiring an engineering firm that became known as Metaphil, forerunner of Aboitiz Construction (which at present is engaged mainly in civil works, industrial piping works, electro-mechanical works, and steel fabrication). By the '80s and '90s, the team was developing land holdings under it. As the Aboitiz people handled multiple projects and assets, they realized that they were, in fact, succeeding in real estate and decided to take the task seriously by organizing into a special company called ACOLand, the precursor to AboitizLand.
Unlike other real estate developers, AboitizLand went beyond residential and commercial ventures, undertaking industrial development as well. ACOLand worked on large-scale projects such as a partnership with the Tsuneishi Group of Japan for the 202-hectare West Cebu Industrial Park, and the development and operation of the Mactan Export Processing Zone 2, also in Cebu.
Before the turn of the 21st century, ACOLand officially became AboitizLand amid much market interest in its prestigious brand, exponentially expanding its residential portfolio all across Cebu with premier developments like North Town Homes, Pristina North, Priveya Hills, as well as mid-market communities like Kishanta, Ajoya, Almiya and Amoa.
Expansion
A great part of why the company continues to evolve is because it established Aboitiz Equity Ventures (AEV), now a public holding company that secures its major investments in power, banking and financial services, food, infrastructure, and land for the benefit of businesses and communities. It fully divested its shipping and transportation ventures to focus capital expenditures on priority assets that will create long-term value for stakeholders. Today, AEV is recognized as one of the best-managed companies in the Philippines and in the ASEAN region.
From 2014 to 2019, AboitizLand began its national expansion through a series of acquisitions and project launches in Luzon, beginning with LIMA Technology Center, the leading industrial park in Calabarzon, where some of the world's largest manufacturing firms operate from. Its first-ever residential project in Luzon is Seafront Residences, a premier beachside community in San Juan Batangas. Investing in this rapidly-growing province, the team infused another P7 billion into developing LIMA into a new industry city – a fully-integrated township project that includes The Outlets at Lipa which is the country's biggest outlet store, The Villages at Lipa, a 49-hectare residential village, and LIMA Exchange, the township's hub which will house a supermarket, fast food outlets, a sports complex and a transport terminal.
AboitizLand is making headway in Central Luzon through Ajoya, its mid-market horizontal residential brand in Tarlac, Nueva Ecija, and Pampanga. It will soon dive into the underserved economic housing segment with Asiera Homes, debuting in Mexico, Pampanga.
A trailblazing project in the National Capital Region is stirring up the millennial market segment: AboitizLand, with its partner Point Blue, creates and operates innovative microstudio rental apartments for young professionals who desire to live within walking distance to the Central Business Districts in Metro Manila.
Not one to forget their roots, AboitizLand continues to strengthen its dominance of the Cebu market by entering into joint ventures, and soon by launching a hallmark project, a sizeable township in the north of the city.
Today, AboitizLand hit the quarter-century mark pursuing projects that are responsive, sustainable, and vibrant, spanning across key regions of the archipelago. There is a saying that business helps build a nation, and in the Philippines, the story of the Aboitiz Group is filled with milestones entwined with a country ever in progress.