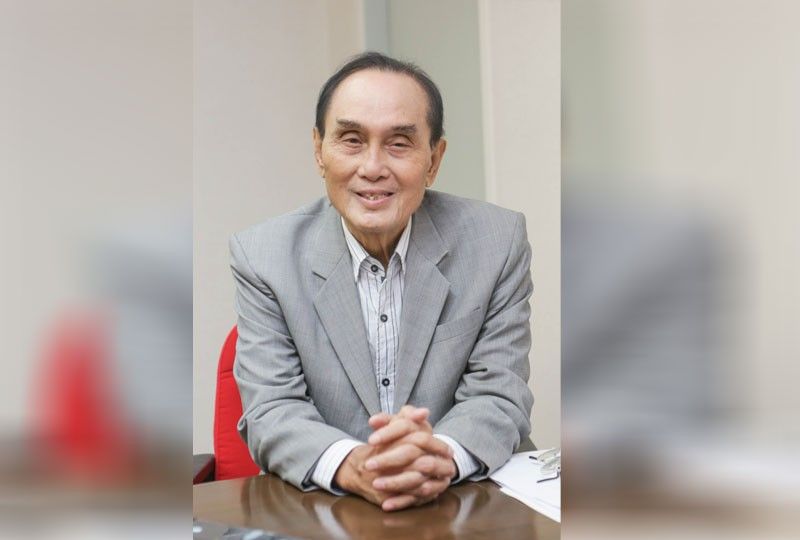 Former Supreme Court justice brings integrity, wealth of experience to Cocolife
MANILA,Philippines — "When I joined Cocolife, it was like a surprise. I didn't know that the majority stockholders of the corporation would consider me. But I accepted the challenge because I believe we all share the same values and commitment," Reyes said.
Honed by decades of experience in the judiciary and corporate arena, Reyes at 72 is more than capable to help steer Cocolife attain greater heights and keep its position as market leader in the life insurance industry.
"Modesty aside, I have plenty of experience as far as the insurance business is concerned. From there, I can impart my knowledge with the officers of the corporation, especially the president and some of the officers of this company who are consulting me on matters of operation," he said.
"The moment I join a certain company or any institution, I see to it that I devote much of my time to it," he said, expressing excitement to work with a new set of ingenious young leaders led by Cocolife president and CEO lawyer Jose Martin Loon.
Unwavering integrity
"A man of unwavering integrity,'' this is how colleagues and friends described the character of Reyes. After taking his oath as a lawyer in 1972, Reyes engaged in private practice and formed a law office with his classmates, Cesar Albano and Alexander Sansano, and operated under the firm name Albano Reyes and Sansano Law Offices which specialized in labor laws. A year later, he became a media specialist at the Department of Public Information in Malacañang, Manila.
In 1975, he joined the R.C. Silverio Group of Companies as one of the assistant lawyers of the legal and corporate department. He gradually rose up the corporate ranks and became the vice president for Corporate and Legal Affairs.
Subsequently, in 1981, he became the managing partner of Reyes Daway Lim Bernardo Lindo and Rosales Law Offices in Makati.
It was at this same time that he, together with some friends in the business circle, established and incorporated several corporations, which engaged in the fields of banking, insurance, security agencies and trading.
In 1990, he took on the challenge of public service and began his career in the Judiciary as presiding judge of the Regional Trial Court of Malabon City. On August 8, 2000, he was appointed associate justice of the Court of Appeals by then president Joseph Ejercito Estrada.
As an associate justice of the Court of Appeals, he received recognition for having achieved zero backlog in his docket, with 95 percent of his decisions affirmed by the Supreme Court, a feat very few have achieved.
After his retirement from the Judiciary, he was chosen to be a member of the Consultative Committee to Review the 1987 Constitution .
Notably, Reyes was a recipient of various awards and recognitions from different organizations and institutions which stood witness to his enduring commitment to the profession.
A native of Obando, Bulacan, Reyes is married to Teresita Jacinta Bautista-Reyes, an equally capable career woman. She is an alumna of the University of the Philippines with a bachelor's degree in Foreign Service. They were blessed with two sons, Dennis Michael and Benson Michael, and granddaughter, Mary Dominique.
Reyes and his siblings were raised to be of service to the poor, recognizing that their parents had to work doubly hard to provide for them and to send them to the best schools. To give back to the community,Reyes is building a commercial space in Obando to bring opportunities and convenience to the people of Bulacan.