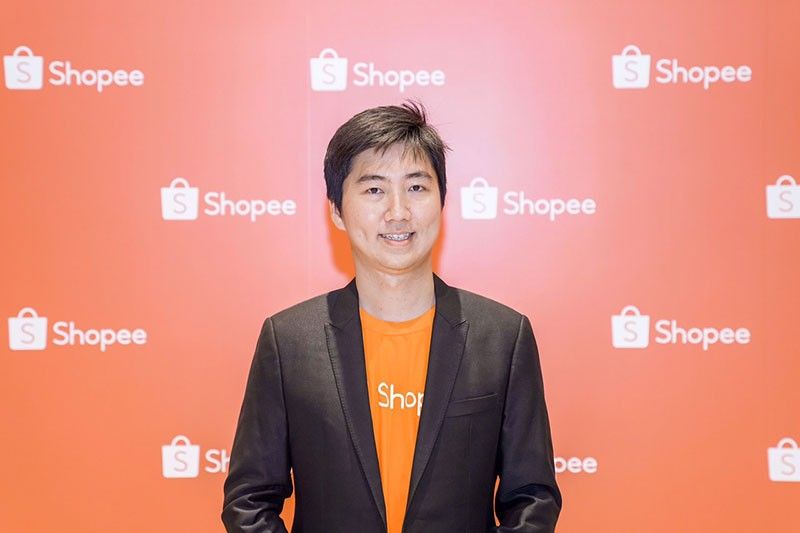 Shopee wants to corner more first-time online buyers in Philippines
SINGAPORE – E-commerce platform Shopee is targeting to attract first-time online shoppers in the Philippines as it sees more opportunities for growth in this largely untapped market, according to the company's top executive.
In an interview, Shopee chief operating officer and country head for Thailand, Taiwan and the Philippines Terence Pang said online shopping remains a relatively new trend in the Philippines, creating a huge growth potential for the company.
"The focus for us really is how to attract the new online shoppers. If you imagine, there's thousands of Filipinos who are coming online and making their very first purchase every day," Pang told reporters from the Philippines and Thailand during a visit to Shopee's new regional headquarters in Singapore.
"What Shopee needs to do is provide them with this excuse to come (to the platform), and develop the habit with us, build this relationship and help them buy more things online," he said.
According to Pang, e-commerce in the Philippines still has a low penetration rate, with only two to four percent of the market making online purchases.
However, Pang said he does not look at the Philippines as a challenging market, but rather one which has huge potential for growth.
For one, he said the Philippines has a population of over 100 million people.
"What I see when I look at the Philippines is a market that has a hundred million people. That's the base. And we also have a country where the culture of enjoyment and shopping is ripe," he said. "That's actually a very good starting point for any retail business, much more an online one that is able to reach out to this hundred million people."
Moreover, Pang said the Philippines has an existing ecosystem of e-commerce players and improving infrastructure to support logistics and therefore, drive the growth of the company.
"Because e-commerce is being pushed quite hard in the Philippines, there's a lot of ecosystem players. Third party logistic providers are coming in and investing heavily and the infrastructure is being built in a very good way. So that gives us the runway for us to grow," he said.
To access this potential market, Pang announced their comprehensive three-year strategy in the Philippines, with plans to go beyond e-commerce.
To attract more users, Pang said Shopee is developing an online environment that does not simply serve as a marketplace for transactions, but also an interactive space for online shoppers through live streaming, games, augmented reality, and others.
In addition, the company has also tapped celebrities, like Sarah Geronimo and Sen. Manny Pacquiao as brand ambassadors to engage the public and developed campaigns, such as the 11.11 Big Sale.
According to Shopee chief executive officer Chris Feng, this campaign brought exponential growth in the company's sales last year, which is expected to accelerate even further next month.
"Looking forward, we will have 11.11 event coming next month. The 11.11 event last year was a big success for us. We see our stores having 40 percent increase in profit, some stores having a 1,000 percent increase in profit. This year, profit will be even larger than last year. So we are expecting better income in the coming months," he said.
Shopee was first launched in Singapore in 2015, and has since expanded its reach to Malaysia, Thailand, Taiwan, Indonesia, Vietnam and the Philippines.
In the second quarter, Shopee recorded a gross merchandise value of about $3.8 billion, an increase of 72.3 percent from $2.2 billion in the same period last year. Gross orders from April to June also surged 92.7 percent to 246.3 million from 127.8 million a year ago.
It also has over seven million active sellers and more than 10,000 brands and retail partners as of June 30.