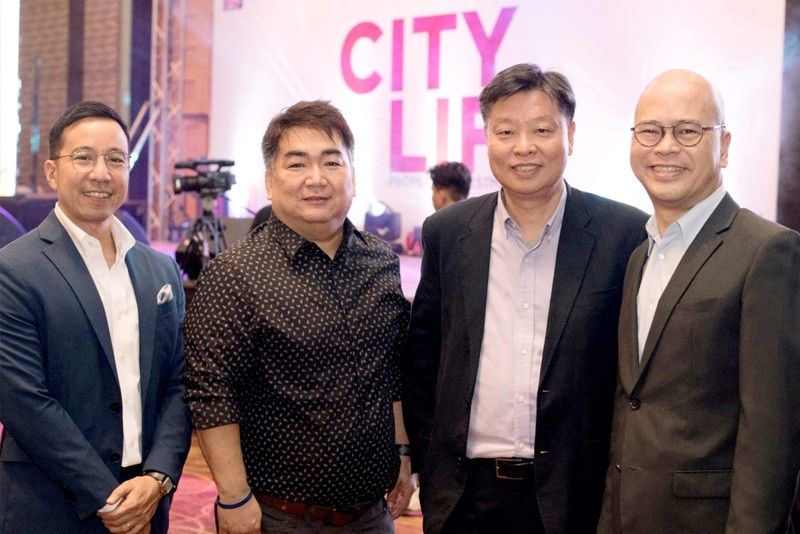 Robinsons Luxuria head of sales and marketing Doj Garcia, Robinsons Communities head of business development Edgardo Samson, Robinsons Land Corp. Residential Division business unit general manager Henry Yap and RLC Residential Division head of sales Ferdinand Adriano
Robinsons Land Corp. (RLC) recently united its three residential brands – Robinsons Luxuria, Robinsons Residences and Robinsons Communities – in a once-in-a-lifetime expo that brought together home-seekers and investors in the same venue with different lifestyle brands, the country's top-banks, and real estate experts. The event, ti- tled Our City, Your Life, showcased the wide array of top-notch proper- ties of the company's Residential Division, while event partners joined in the festivity with exclusive promos, souvenirs, and raffle items for lucky guests. Speakers who graced the event were Colliers International Philippines senior research manager Joey Roi Bondoc, Leechiu Property Consultants co-founder and CEO David Leechiu and Atelier Almario founder interior designer Cynthia Almario. Congratulations to Robinsons Land Corp. for a successful expo! To know more about Robinsons Land Residential Division and its developments, visit www.robinsonsproper- ties.com or call (0932) 100-0000 or (02) 636-0888.
RLC bags prestigious awards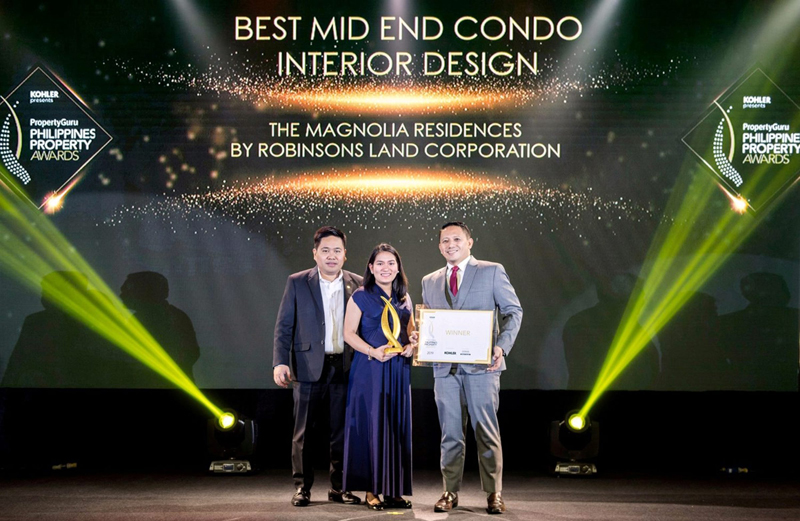 Robinsons Land Corp. bagged two prestigious recognitions at the 7th PropertyGuru Philippines Property Awards 2019. RLC's Magnolia Residences won the Best Interior Design award for the mid-end condo category, while Galleria Residences received the highly commended citation of Best High-End Condo Development in Cebu. These highly acclaimed residential projects are just two of the fast-selling developments under Robinsons Residences. Seen during the awarding ceremonies are BDO Roxas, Cruz, Tagle and Company's Michael Roxas, Robinsons Residences and Robinsons Luxuria business development director Czarina Lugue and Robinsons Residences sales and marketing head Alexis Ojeda. Congratulations to Robinsons Land Corporation for these citations!