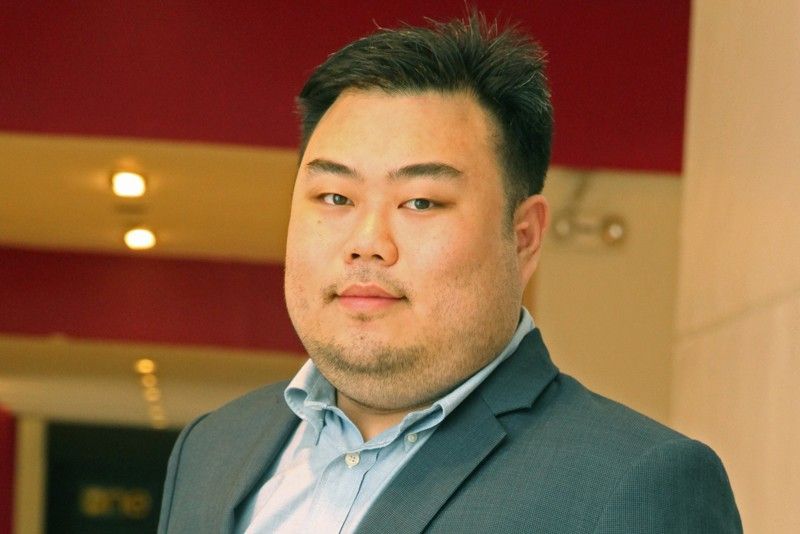 Startup makes big strides in real estate
MANILA, Philippines — Making a headway and creating a great first impression in an industry where excellence is a necessity to shine is a reflection of how well a company is being run by its leader.
Barely three years in business, Grand Taipan Land Development Inc. has already earned the respect of its clients and peers in the real estate industry.
"If you want to succeed in your endeavors, you need to work hard and focus. You have to put your heart into it. Age is just a number and not a factor in determining success," Grand Taipan president and owner Joeben Tai said.
Taipan in Cantonese means "businessman," but to be considered a taipan means you have to be a leader and successful. "Taipan does not only mean a businessman, but it also connotes someone who is successful and a good leader. Other people might be a businessman, but they don't have what is standard of a taipan," Tai said. "Our vision for our company is to be successful and to be a leader."
Prior to becoming the president of his own real estate development company, Tai started as a real estate agent in 2014. "I'm really fond of real estate and property development. Real estate is my passion," he said.
Tai took up Business Management at the University of Asia and the Pacific. After graduating from college, he worked for small development companies that build houses and townhomes.
"Working for a small company has taught me to communicate directly to people within the industry. I became adept at communicating directly to the construction workers, contractors and agents, and getting immediate feedback from them," Tai said.
"Before I started my own company, I was a broker for different companies and I would get feedback from clients – what they wanted, what changes they wanted, their perceptions of the developers, what they thought was lacking in the units, the payment terms, the turnover. So I think that experience really helped me understand the operations side of the business," he added.
In his free time, he travels and observes the property developments in other countries. By visiting major cities all over the world, Tai gained so much insights and ideas which he applied in his own projects, particulary the Verano Greenhills, which bagged the Best Condo Architectural Design award at last year's PropertyGuru Awards.
"We are proud that our work was acknowledged by the PropertyGuru Awards. We want to give something better to our clients. We don't just want to deliver something standard, like what other developers are doing. We want to deliver something luxurious to our clients, and the award confirms that we are on the right tract," Tai said.
First project
The Verano Greenhills is the first and premier real estate development of Grand Taipan. Once completed, the 50-story condominium tower will offer exclusive residential units and high-end serviced residences. It will also have a bi-level recreation area that will house the fitness center, study room, mini theater, music room, kids play area and game room. The project will also have a swimming pool, function hall for special occasions, and a sky deck that gives amazing city views.
Its location is ideal as well, as it is near transportation hubs, shopping complexes, and schools like Xavier School, OB Montessori, Poveda and La Salle Greenhills. It is also near government agencies such as the Philippine Overseas Employment Administration.
"That's one of our unique selling propositions. We are near schools, shopping complexes, you have hospitals nearby. The building itself is geared toward the young professional market, the early nesters. These young people who live in Greenhills subdivision are moving out and starting their own careers. That's where the design of the building comes from and where it draws inspiration," he said.
As a young president running a relatively young company, Tai opted to be surrounded by young professionals like him.
"What's good with our company is that the people we employ are actually our target market, the young professionals. We want to be able to offer something that we know," Tai said.
Earning the trust and respect of his peers and clients is another story altogether. Proving one's aptitude is a challenge that Tai welcomes readily.
"Of course, you need to prove yourself to the clients because they need to know where they invest their money in. What we do is send them monthly updates so that they feel secure with their investments, with their future homes. And we only partner with the best in the industry. We have ASYA Design, one of best architectural firms in the world. We also have HBA Design, one of the top interior design companies in the world. These companies are not only known in the Philippines, but globally. So if these partners could trust us and work with us in this project, our clients will also trust us," he said.
A virtual startup in the local property landscape, Tai has already lined up more projects for Grand Taipan.
"This is only our third year, but we hope to launch a few projects soon. We have two projects in the pipeline. We also want to invest in the tourism industry and build more hotels because the Philippines is currently experiencing a huge tourism growth. So, we're looking at around three more projects in the next three years," he said.