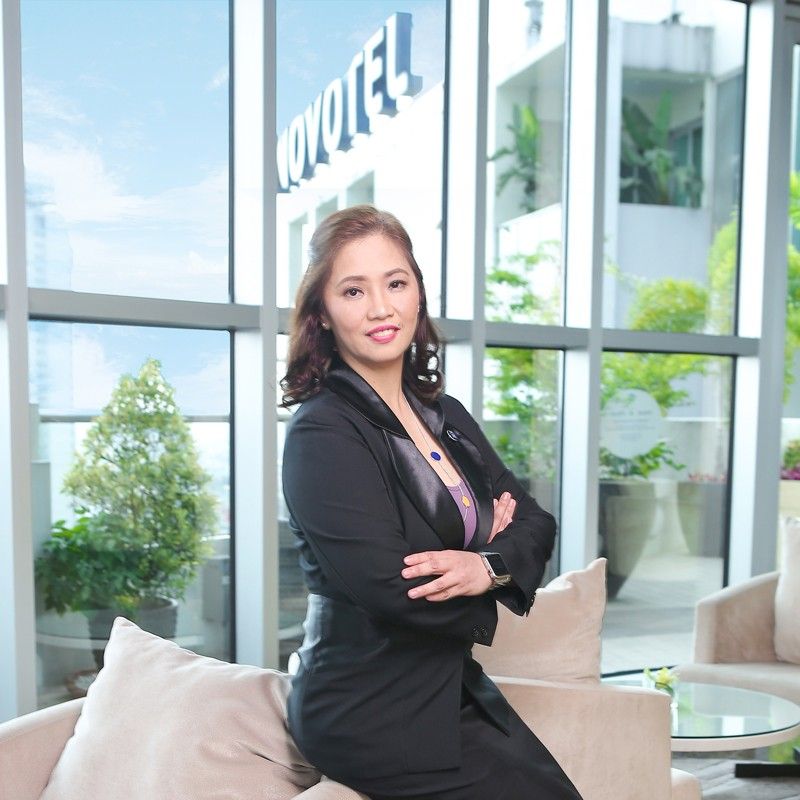 Novotel Manila Araneta Center hotel manager, Maria Manlulu-Garcia
Opening up the hotel industry to more Filipino executives
MANILA, Philippines — Being hospitable is a natural trait among Filipinos. It is that warm welcoming spirit that continues to attract more foreign tourists into the country.
Despite this, there is still a lack of Filipinos holding higher positions in the local hotel sector, an industry where hospitality is at its core.
This was an observation made by Novotel Manila Araneta Center hotel manager, Maria Manlulu-Garcia.
"I think the industry needs to be able to recognize our own, Filipinos can actually run a hotel business," Garcia said.
Garcia hopes to see more Filipinos especially women with higher position jobs in the industry.
Garcia is one of the few Filipina hotel managers in the country today, with most of the hotel heads being foreign expatriates.
With almost three decades of experience in the hotel industry, Garcia has seen how the hotel landscape has changed for Filipinos, particularly Filipino women. While a lot can still be improved, the sector has already become open to women executives and more diverse than it was when she started.
Apart from being the hotel manager, she is proud to be the champion of Novotel Manila Araneta Center's diversity and gender equality program called RiiSE AsOne with five pillars on LGBT, gender, culture, generations and disability.
Women empowerment
Being one of the few women running a hotel in the country, Garcia emphasized that women have an edge working in the hospitality business.
"I think what keeps women apart from men is our patience and instinct. Women work with a heart and with an iron fist, which is a good balance of management skills" Garcia said.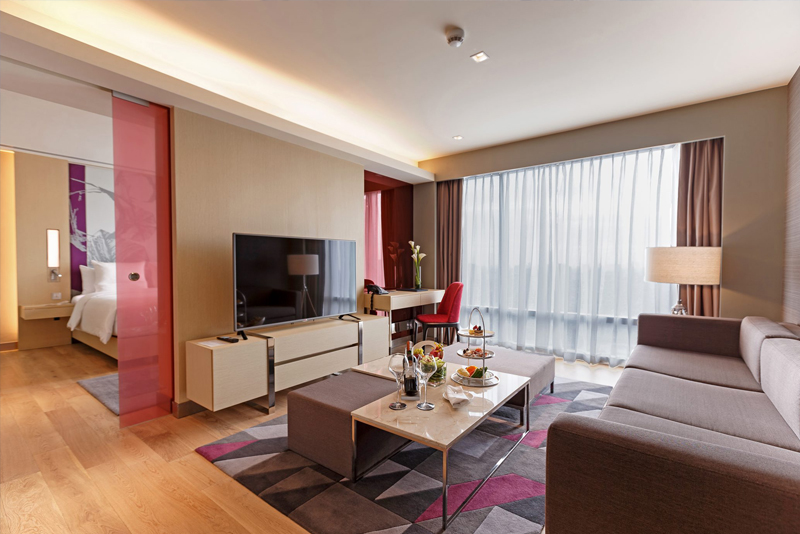 The executive suite
Being a mother herself has allowed her to manage her hotel staff in a nurturing maternal way, treating them as if they're her own family as she considers the hotel as her second home.
"We always need to take care of our employees because when we do, they take care of our guest. Happy staff makes a happy guest. It really translates to how we handle our business," Garcia said.
Humble beginnings
Garcia's journey as hotelier began at the bottom ranks when she first worked for a hotel in the US in the 80's.
While she formally entered the hotel business after graduating from the University of the Philippines with a degree in Business Management, she practically grew up in the hotel industry as her mother was a general manager of a hotel in the US. She works during summer in different hotel departments starting from housekeeping to reservation and front office.
While witnessing how her mother braved through the hotel industry in a foreign land, Garcia observed that the industry was dominated by men. This challenged her to aspire for a higher position in the hotel industry and somehow make a difference.
"Ten years from now, I would like to finally say to myself, I have done it and hopefully made the difference," Garcia said.
Climbing the ladder was not an easy feat and Garcia attributes her success to family, mentors and colleagues for inspiring and supporting her.
Through her 27 years of experience, she opened four international hotels, rebranded three hotels and graciously received the prestigious "Mabuhay Awards" of the Philippine Association of Human Resources for the managerial category in 2008.
Prior to her current position as the hotel manager for Novotel Manila Araneta Center, Garcia also worked for other hotels such as West Coast Hotels and Resorts, Sofitel Bali Nusa Dua, Pico Sands Hotel/Pico de Loro Country Club and Sofitel Philippines Plaza, among others.
Asked what piece of advice she could give Filipinos aspiring to enter the hotel business?
"Dream and work hard for it. Never settle for less. If you do, you are setting limitations to yourself," Garcia said.
Novotel Manila Araneta Center under the AccorHotels Group is the first of its brand in the Philippines.
Strategically located at Quezon City's business and leisure district, right beside the Araneta Coliseum, provides a personalized hotel experience with 401 modern rooms and suites, five food outlets, grand ballroom, seven meeting rooms, outdoor garden, kids club, gym and pool.