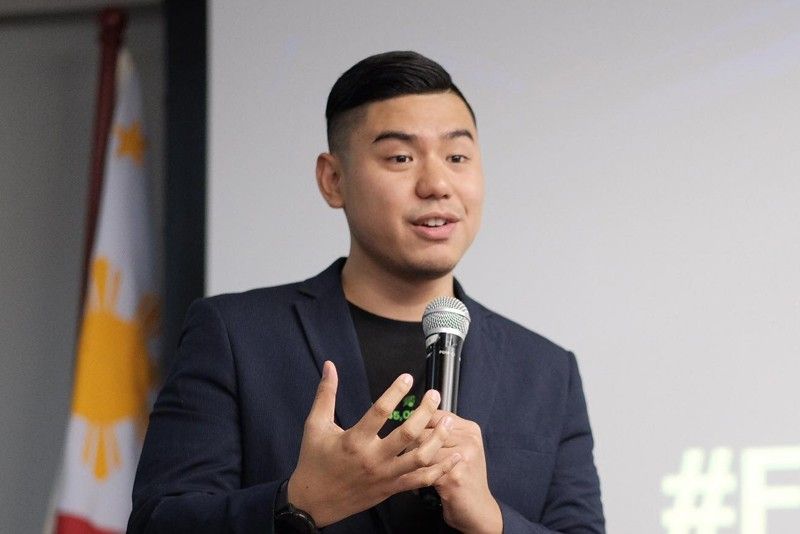 Mynt aims to end Filipinos' dependence on loan sharks
MANILA, Philippines — A data-driven and fully digital lending model providing loan solutions to the underserved is giving loan sharks a run for their money.
GCash operator Globe Fintech Innovations Inc. (Mynt) seeks to help put an end to the dependence of Filipinos on the 5-6 lending scheme through its mobile lending feature GCredit.
Mynt chief marketing officer Chris Manguera said Mynt plans to build a cashless ecosystem where Filipinos can pay for goods and services, and easily access credit using their smartphones instead of going to loan sharks.
Manguera said in a country where 66 percent of citizens do not have access to banking and financial services, 34 percent of municipalities have no physical banks and 90 percent have no credit score, cash-strapped consumers are often forced to seek alternative sources of credit."
In the end, what Filipinos do – and this is very common – is to go to someone they know. They call it a 5-6 lender, and they will borrow to make ends meet for the next month. Usually for you to borrow there, you will need 20 percent interest to pay back. That's why it's called 5-6: you borrow 5 today and pay 6 the next day," Manguera said.
Mynt hopes the mobile credit feature in GCash would eventually replace the 5-6 lenders who prey on poor.
The company said GCash charges only three interest per month for the loan. As of June, GCredit has extended P1 billion in credit to consumers through 250,000 credit lines.
GCredit was introduced last year as the first fully mobile and QR-based credit line available in the Philippines.
"Finance for all. At the end of the day, what we want is access for people that don't necessarily have easy access or means to have access to financial services," Manguera said.
Mynt leverages on the mobile phone usage in the country, where there are 120 million SIM cards, 71 million mobile phones, 48 million smartphones and 60 million online Filipinos.
GCash, a payment and financial services mobile phone application launched by Globe 15 years ago, is used by 20 million Filipinos at present, according to Mynt, a partnership formed by Globe Telecom, Ayala Corp. and Ant Financial to provide innovative and first-in-world fintech solutions to consumers, merchants and organizations.
From a simple wallet account, Mynt has added other services to GCash, such as bills payment and money transfers.
Using data from the use of these services, Mynt assigns GCash users a credit rating called GScore, which then becomes the basis for a credit line that will be extended to GCash users.
The credit line can be used to pay bills and make purchases in partner merchants.
With GCredit availment being closed-loop – meaning via QR or Pay Bills only – Mynt is able to know where customers use their loans, allowing the company to constantly improve the GScore model based on customer insights."
What we have is a platform; what we do from that platform is to create a solid base of mobile wallet users," Manguera said.
GCredit was developed to address the social pain points in accessing loans, which are the lack of documents required by institutions, high interest rates from loan sharks, and the shame associated with borrowing money from family and friends.
As such, GCredit does not require the submission of any documents.
GCredit became available in the GCash app in March 2018, but it was not until June last year when it could be used to pay bills.
"People can avail of credit and pay via the GCash app, with a revolving credit line that is replenished every time payment is made. Interest rates are pro-rated, and customers can pay anytime through push payments via the app," Mynt said.
As of June 17, GCredit has made P500 and P200 credit limits available to its users on BETA phase, but these will eventually be open to all qualified GCash users.