Pinas Sadya: Curating the best of Pinoy products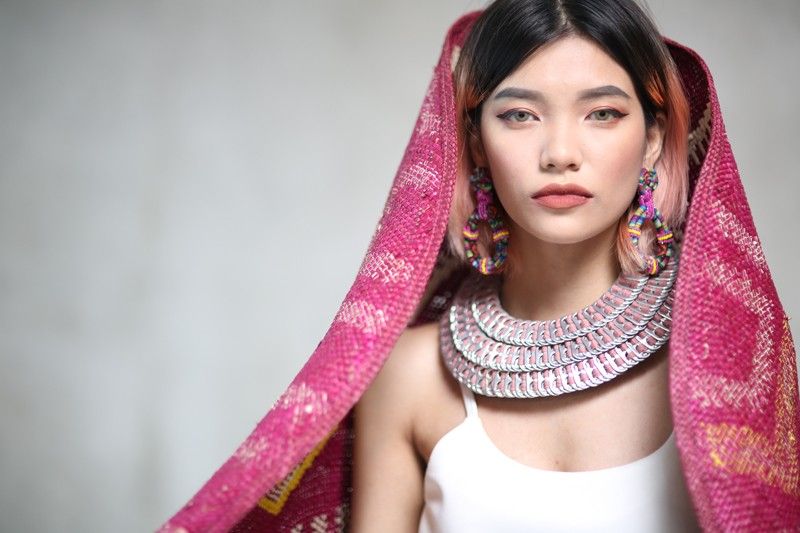 MANILA, Philippines — Almost anywhere in the world, in any catwalk or fashion scene, the traditional Filipino fashion stands out. Influenced by the native ancestors and colonizers, the indigenous Filipino wear is no doubt a style that is intensely unique.
Just like clothing, nearly every creation in the Philippines stands out and can rival those from other countries – textile woven from dreams of tribal women from the south; ceramics shaped by hardworking hands from the east; plates, bowls, native trays; scarf and jewels from the Visayas; recycled bags and what-have-you.
The Filipino artisans are no doubt among the best in the world and the treasure-filled Philippines is their canvas.
Recognizing this vast potential for Filipino products and Filipino ingenuity, a group of like-minded friends, Valerie Fischer, Skeeter Turgut and Rebecca Ricalde put up Pinas Sadya, a business that is a market place of locally made Filipino products that are carefully curated.
In an interview with The STAR, the founders said they put up Pinas Sadya to help generate genuine love for Philippine products not just among foreigners but more importantly from Filipinos themselves.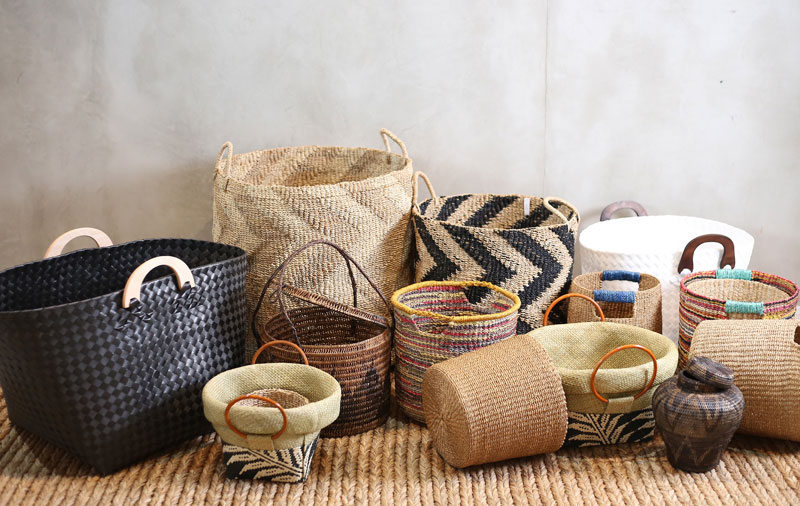 A selection of baskets, planters, hampers made of different materials from various communities around the country.
Pinas Sadya has no physical store. It is an online shop, launching its website just last April 30.
It is sure to make waves. After all, the founders themselves are walking testament to the ingenuity of Filipino products.
They love what they find from different artisans all over the country and they wear and use such products themselves – from handcrafted bags to shawls.
In fact, one of the founders, Fischer thought of the idea when she was scouting for indigenous Filipina products to use for her wedding. She had difficulty sourcing and in her frustration, she lamented the lack of a marketplace for Filipino creations.
Thus, because they believe in the products themselves, Filipino proponents carefully choose the products they put on sale at Pinas Sadya and style them in contemporary ways.
As an aggregator, Pinas Saday tries to be inclusive as it represents the best products from different regions. As a marketplace, the website brings the sellers to the market and the market to the sellers by connecting them digitally, anytime, anywhere.
As the website went live on April 30, it aims to encourage all Filipinos to be part of the movement.
"By wearing our lifestyle items, by including our home items in their everyday lives, thereby being part of a community that preserves our heritage," the founders said.
Pinas Sadya is not unlike the flame that burns inside entrepreneurs who started small but were guided by big dreams.
There is that story about the late Henry Sy Sr., and how he wanted to give Filipinos shoes that they deserve. Airbnb, aside from fulfilling the need to provide homes for travellers actually answered the homeowners need for extra income during the recession.
"The present political situation is less than ideal and Filipinos are divided. There is a need for something that will unite us and remind us of our common heritage. After all, Christians, Muslims, Indigenous People, we are all from one stalk," they said.
"What then is our product? Our product is the Philippines. Everything that it stands for, all that it represents. Our product is the Filipino. Our creativity, resilience, craftsmanship and the heart that goes into each and every item we make. Our product is our history, our colonial past, our genetic DNA and all the color and texture that came after we were colonized."