New SEC chair vows to protect investors
December 3, 2018 | 12:00am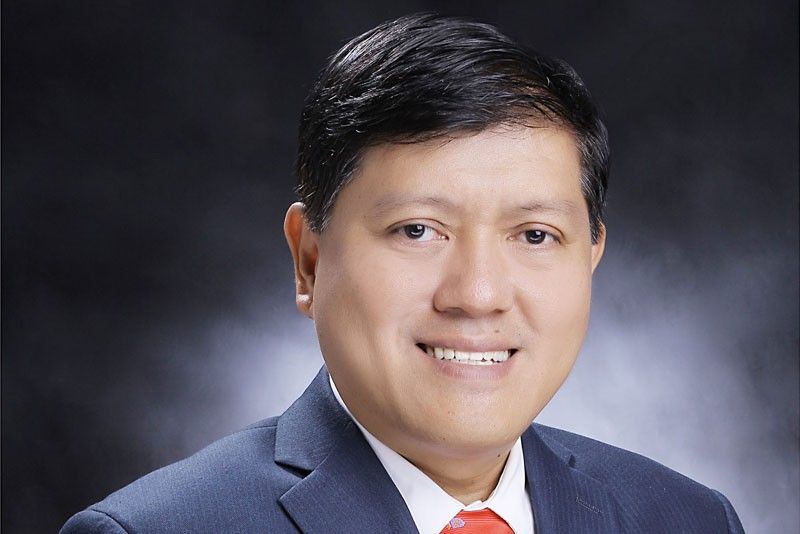 MANILA, Philippines — When President Duterte appointed a lawyer and certified public accountant (CPA) to head the Securities and Exchange Commission (SEC), he conveyed a clear signal to the investment community his desire to implement drastic changes and ensure a more sound manner in how business in the country should be regulated and promoted.
The President's appointment of CPA-lawyer Emilio Benito Aquino as SEC chairman clearly manifested what he wants: to see proper and fair corporate operations in the country at least during his term. In effect, he gave flesh to his rants against businessmen who put their personal interests above the Filipinos' welfare.
In short, Duterte wants Aquino to play the role of "scam buster."
Responding to his mandate, Aquino has articulated his primary goal at the SEC: "Our primary role is to champion investors' protection. We will protect all players, particularly the small investors. We have to find ways to make investment more affordable for the people."
Aquino hails from Western Mindanao. He has solid years of experience at the SEC, and has vowed to run after schemers who steal people's hard-earned money in the guise of sophisticated investment ventures. A lawyer-CPA, he has what it takes to guide the corporate regulatory body properly and effectively, both on legal and financial aspects of business.
The new SEC chairman's litigation exposure comes in handy. He has gained expertise from handling cases involving cease and desist orders (CDOs) as evidenced by the numerous cease and desist orders he issued against pyramiding companies, Ponzi schemes, among others.
His experiences in the regulation of non-traditional securities and capital markets registration statements during his stint at the SEC provincial operations likewise provide him additional muscle and competence.
SEC and the BBB infra program
Aquino emphasized the SEC has an important role to play in infrastructure development. Since the country needs to re-engineer and modernize its ancient and archaic infrastructure network, the government needs to attract capital to sustain the drive toward this objective.
The SEC, Aquino stressed, needs to help expedite the applications of investors coming in to participate in the "Build, Build, Build" (BBB) program of the Duterte administration. "We will encourage these foreign investors to come in and invest in the Philippines to support the BBB Program of the President," he assured.
Experienced regulator
Before his appointment to the top SEC post, Aquino managed two regional extension offices of their agency in Davao and in Zamboanga, handling company registration. The experience has made it easier for him to institute changes that will hasten the lengthy registration process, which is a Duterte priority.
"Our response is now faster. A lot of things are happening already since we came because we have hastened the registration process. From my law and accounting practice, I now have a better grasp of cases. It is easier because I have an easier time understanding the details of policies from a standpoint of a lawyer and CPA," he said.
Needed policy changes
Aquino plans to discuss with legislators certain measures and amendments needed in the policy regime, including the rights of stockholders and protection of minority stockholders in business establishments. "We are now pushing that all people involved in a certain case can access its books," he stressed.
On corporate criminal liability, he wants corporations to pay hefty fines for violations of laws.
The SEC under Aquino's leadership also pushes amendments in the Securities Regulation Code, and wants to seek exemption from the Bank Secrecy Law, particularly for securities law violations.
"Right now, it is quite difficult to use it as evidence," Aquino pointed out. "You still need to go to the Court of Appeals. We have a weak link to the money trail. We are pushing for the amendment of the Securities Regulation Code precisely to address this problem." He also stressed the need to conform to the standards of the International Organizations on Security Commissions (IOSCO).
Impressive background
"The rigorous training in San Beda's law school has given me a strong background to handle legal cases in the SEC," he said. Earlier, he taught accounting and law at the Ateneo de Zamboanga University and Western Mindanao State University.
He is an active member of Rotary Club of Zamboanga West and awarded the most outstanding club in district club 3850 covering Western Visayas and Western Mindanao. "My membership in these organizations has helped me a lot on how to run a big organization such as the SEC," he further shares.
Aquino remains as an active member of Rotary Club of Zamboanga West which was awarded the most outstanding club in the Rotary district 3850 covering Western Visayas and Western Mindanao. "My membership in Rotary and other organizations has helped me a lot on how to run a big organization like the SEC," he said.