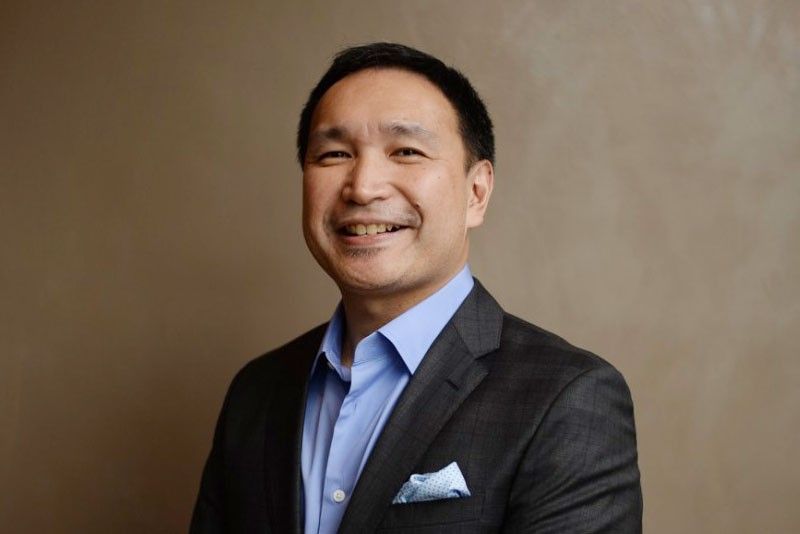 Behind AMA's pioneering, innovative ideas
MANILA, Philippines — Education in the Philippines remains hindered by numerous challenges; there's still a shortage of schools in many areas of the country, if not a shortage of teachers and facilities.
Even as the country continues to improve its information and computer technology (ICT) infrastructure, many students especially in far-flung areas still have difficulty accessing relevant learning resources, particularly those available online.
One educational institution — AMA Education System (AMAES) — remains passionate in developing paths that will deliver quality education for everyone, anytime and anywhere. Founded by Amable R. Aguiluz V, known as the father of IT education in the Philippines 38 years ago, AMAES continues to innovate its course offerings for the modern Filipino student.
In a sit-down interview with The Philippine STAR, AMAES vice-chairman and CEO Amable Aguiluz IX discussed how they converged 38 years of expertise in Information Technology (IT) field and the flourishing online education platform to improve the lives of Filipinos.
Leadership success
Amable Aguiluz IX, known to many as Miguel, has got a lot up his sleeves.But in the middle of a busy working day, he welcomed members of the press with a vibrant smile and sat down as he gamely responded to questions.
Although not written in his professional portfolio, his philosophy and leadership style empowered his team and leveraged his food, real estate and ink businesses above the rest.
"Micromanaging is not my style. I found this liberating. I gave my people the trust and the confidence that they can do it themselves," he said.
"I have always believed that we have our own strengths. My philosophy is simple, whatever I am good at, I will enrich it. Whatever vacuum there is, I'll ask for the assistance and expertise of professionals. When I started to apply this philosophy, I realized that all the companies we have launched have really been successful," he shared.
Many firsts
AMA University Online Education (AMA OEd) was developed five years ago after a student approached Aguiluz and shared how she crossed a river and walked several kilometers just to study at AMA's Davao campus
Upon further research, he also learned that only 15 percent of the 1.5 million high school students who entered the college system were able to finish due to financial restrictions. Some students opt to drop out to work and help their parents sustain the family's needs.
"How many students have the same problem? This is a big pain point, which I think would help the Filipinos if we could set up a platform that would be ubiquitous, hence we looked at online," Aguiluz shared.
"When we opened the online platform, we learned that students could work, balance their time, and support their education. We also realized that there's a market out there that did not finish school but are already working," he added.
With the innovative AMA OEd, students can freely explore the most effective learning styles without attending the traditional face-to-face classroom setting, enabling them to study anytime and anywhere.
As AMA rides the fast-paced digital age, they were able to open new opportunities for working students, persons with disabilities (PWDs) and international students. On one end, they also created a new door for Overseas Filipino Workers and those who aim to take up refresher courses or step up the career ladder with a second degree.
The established IT school was also the frontrunner of the Blended Learning System, a 50-percent online and 50-percent on-campus solution. Like the online platform, the first-of-its-kind system also gives students the opportunity to have a healthy school-life lifestyle while saving their parents from transportation and allowances.
Further establishing its name as premier IT School, AMA made another pioneering leap this year with the launch of BS Cybersecurity Program.
"We tied up with international companies to help us build a cybersecurity degree in AMA Online. It will help the country a lot, especially with the occurrences of various cyber-hacking as it educates more students about cybersecurity technology how to prevent and protect us from hacking," Aguiluz discussed when asked about the new course.
Another innovative project of Miguel and his team solves another student struggle: cross-enrolling.
"A lot of students are having lots of trouble catching up because subjects are closing up. This is will hinder them from finishing their courses on time. With 60 schools in the pipeline, the www.crossenroll.com platform engages and collaborates with numerous universities," he said.
A platform that would assist professionals with their Continuing Professional Development (CPD) requirements is also underway, according to Aguiluz. AMAES is also building an online platform that would enable professionals to complete their CPD requirements in the comforts of their own homes.
With forward-thinking leadership, advanced take on education, hands-on training and big industry partners such as Microsoft, Oracle, SAP, Cisco System, and IBM backing up AMA's curriculum, the university's employment rate is at 97 percent. The graduates of 200 AMA campuses nationwide and in key foreign cities also boats real-world ready professionals.
The Aguiluz family had already established its name as the leader of the 'firsts' — from computers, laser technology, VCD and DVD formats to IT education. After 38 years, AMA continuously evolves to pioneer innovative ideas that have a significant impact in improving the quality of education in the country.