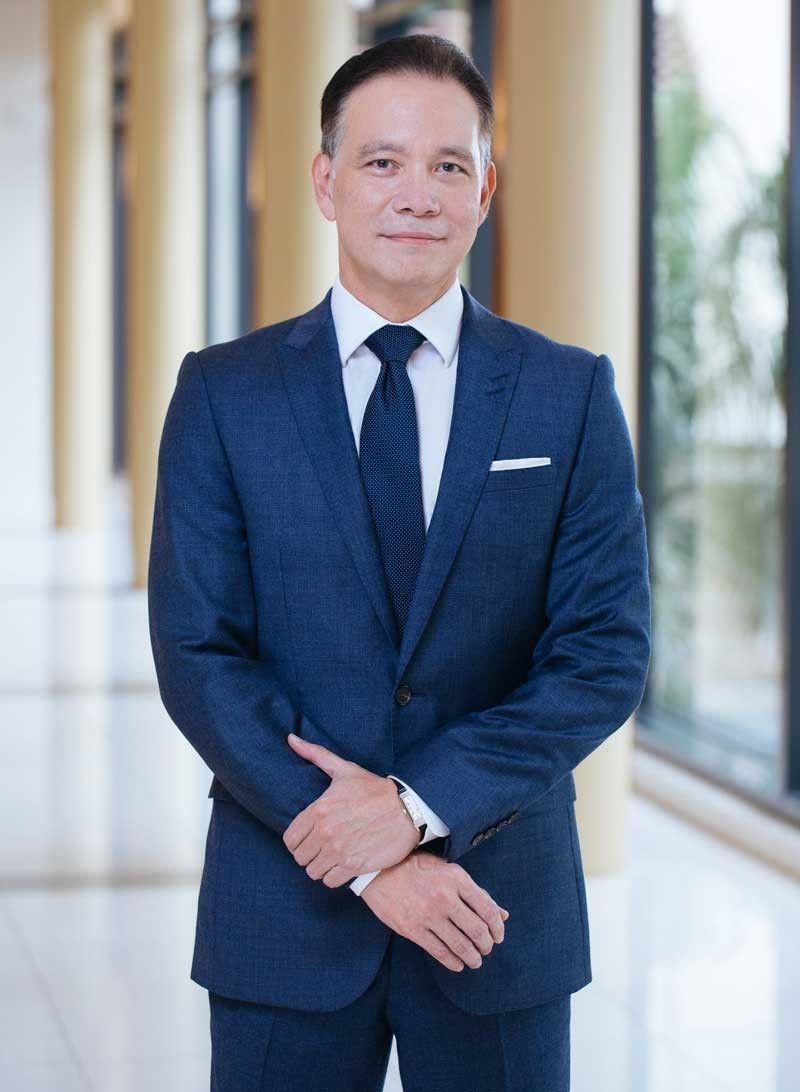 What it takes to build great places for life
MANILA, Philippines — What does it take to build a community where people will thrive and achieve the best life possible?
Architects and engineers would say you need a good piece of land in a desirable location, a clear and comprehensive master plan, and an attractive architectural design. But for Ortigas & Co. COO and SVP Thomas Mirasol, it takes more than just these building blocks.
Since becoming second in command to Ortigas & Co. president and CEO Jaime Ysmael in 2016, Mirasol has driven the company to achieve 100-percent growth in development sales in 2017. This year, he is again responsible for doubling that sales figure.
The Philippine STAR's Business As Usual talked to Mirasol on what it took for him to achieve such feat for Ortigas & Co. as well as the strategies and approaches he employed.
Trusting people's instincts
The author met Mirasol in the Justice League Watchtower at the company's headquarters in Ortigas Center, Pasig City. It was actually one of the company's conference rooms, which the employees named after the fictional Justice League of America's orbiting space base.
The employees also gave pop culture references to the rest of the conference rooms: Q's Lab (from the James Bond films), Room of Requirement (from the Harry Potter films) and the Millennium Falcon (from the Star Wars Universe). The dashing and friendly Mirasol explained that he gave the employees the freedom to name the conference rooms so they can experience making decisions for themselves.
Since coming onboard, Mirasol has made it a point to give people the freedom to trust their instincts and make relevant decisions in their respective roles and departments. He also studied the profile of several career personnel in the company and appointed them to certain key roles. His free-range approaches to management, combined with his approachable demeanor, are what endeared him instantly to many of his employees, creating strong rapport that brought Ortigas & Co. to sales success.
"It's all about the organization. In certain organizations, you don't always have the right people in the right roles. And even if you have, many companies don't give people the freedom and the independence to trust their instincts," Mirasol says.
He adds, "In my first year in Ortigas & Co., I've learned enough about the people whom I knew could make those important decisions. And as people get used to making their own decisions, you see that their thinking process changes and their own decision-making gets better. Unless you put someone in a situation where they're used to making those kinds of decisions, they may not develop those skills."
Evaluating company culture
Mirasol's refashioning of Ortigas & Co. during his first year involved not just the organization but some habits and practices as well. For an 87-year-old company, its employees were used to doing things a certain way which didn't always match the current business climate.
"We tried all kinds of experiments. Not all of them worked. But, we experimented in small things first. Once those things worked, we ranked them up to scale and that became the solution. In many cases, we found that people were doing things for no reason other than, 'That's the way we've been doing it for the last 20 years' without really challenging why," Mirasol says.
He adds, "Our tagline for the company is 'We build great places for life.' There have been a couple of times that I had conversations with our people, especially the younger ones, and asked them, 'Do you know what it is that we do? What is our purpose?' Many of them would say we build malls, condominiums, or office buildings. That's not our job. Development is how we execute the job. It's not just about building projects we can be proud of, but also about giving Filipinos a balanced life through the estates that we build."
Changing decades-old practices involved Mirasol and the rest of his team mapping out work processes and questioning every step as to its purpose and advantage to the company. They also brainstormed alternatives that involved lesser risk yet achieved the same goals for the company.
Throughout this endeavor, his experience as an executive at Ayala Land — he had several major roles in Ayala Land and worked in all its main business units — were useful in coming up with a new set of strategy for Ortigas & Co.
"Ortigas & Co. had a way of doing things — a lot of tradition and experience. When you get that and you add the experience of our two principals, Ayala Land and SM Prime, from that pool alone you could choose already who has the best process in doing things. From our perspective, we could pick the best practices, adapt them to our situation and make it work. And so far we've been very fortunate, it's been working quite well," Mirasol states, adding that this strategy has made the company possibly the fastest growing developer in Metro Manila today.
Giving people clarity
The changes in both organization and company culture was an interesting period in Ortigas & Co.'s history from a human resource point of view, according to Mirasol. For the longest time, the company was used to doing things on a certain level and suddenly, it was working to achieve a higher level. The performance-based shift has streamlined the company's workforce thoroughly.
"The people who remained are the people who have proven they can step up to a higher level or those who just wouldn't give up and are willing to learn. You give me an organization made up of just those two kinds of people, and we can do amazing things," Mirasol says.
Of course, performances were highly rewarded given that they were within the company's expectations. Not only did it encourage employees to do a better job and aim higher, it also motivated them to excel in areas where they don't normally excel.
"When you can raise your level of business this much, it can't be just for the benefit of the company, it has to be for the benefit of the entire team. And once people can see that there is something in it for them, not only do they get the satisfaction of doing a great job, but also the company can much more easily take care of them," Mirasol states.
To give a clear measure of their performance, Mirasol approaches each department and talks to them about providing a clear description of their goals. After much discussion, which typically happens from August up to December, each department presents a clear list of their goals at the beginning of each year.
"By giving people clarity on what is expected of them, then they can plan their own work. At the end of the year, no one will be disappointed or surprised if they didn't get a pay raise or bonus as much as someone else because by looking at your own objectives, you already know if you are getting an A or a D. So little work is wasted." Mirasol says.
The challenge of growing
Since establishing close relations with its principals Ayala Land and SM Prime and reorganizing much of the company, not only did Ortigas & Company become one of the fastest growing developers in Metro Manila but also one of the best.
Its flagship development Ortigas Center has tremendously grown in recent years and has given rise to other nearby estates such as Greenhills Shopping Center, Capitol Commons and Circulo Verde. Another estate, Ortigas East (formerly Frontera Verde), is the latest to go on a P50-billion redevelopment with a solid business-residential-retail play grounded on its build strategy as the metro's eco-estate.
Given what the company has achieved under his management as well as its prospects in the future, Mirasol says that it's not simply a matter of continuing what they've done in the last couple of years. It's more of trying to maintain the culture of hunger, ambition and passion that has been cultivated and nurtured.
"In very large organizations, certain elements such as hunger, ambition and passion can sometimes become lost in bureaucracy. When everything becomes too systematized, you tend to lose some of the creativity. The larger you become, it's only logical that you become systematized. But that shouldn't stifle the ability of individuals to make their work personal. I guess we just have to find that balance in keeping things personal and keeping things systematized. That is the challenge in growing," Mirasol says.