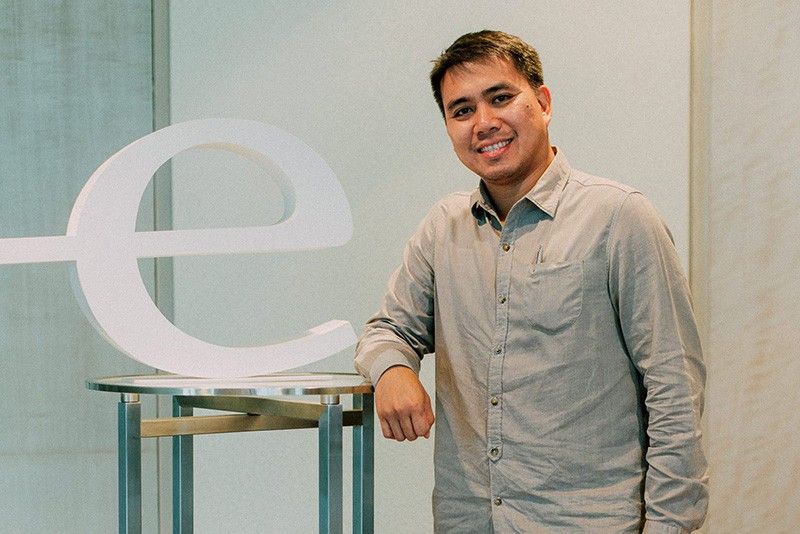 Building a company to improve lives of underskilled Filipinas
Lay Bare is not just your neighborhood waxing salon, it is a social enterprise that provides jobs and a good pay to underskilled women so that they don't have to work abroad to support their families.
MANILA, Philippines — In the Philippines where over 10 percent of the population is employed in the services industry, Lay Bare is making a difference by creating well-paid, lower skilled jobs, particularly for women.
"One of the main give backs/programs we have at Lay Bare is to create a career for women workers, most of them are the breadwinners of the family, but at the same time underskilled. We sort of developed that as part of our ecosystem," said Paolo Hilario, president of Lay Bare.
Now his goals for underprivileged women will even be more viable as Hilario joins Endeavor Global, an international network of entrepreneurs, which have had a significant track record of creating hundreds of thousands of jobs, generating billions of dollars in revenue, and building sustainable growth models in their home countries.
Hilario is one of the 16 entrepreneurs leading nine companies from six countries at the 78th International Selection Panel (ISP) in Manila. Endeavor now supports 1,637 entrepreneurs leading 1,023 companies in 30 growth markets around the world.
The ISP is the culmination of a rigorous multi-step selection process to identify innovative and driven entrepreneurs who are committed to advancing an ecosystem of entrepreneurship.
Hilario applied at Endeavor because the network's program of "creating jobs, generating revenue and inspiring future founders" greatly appealed to him since it would help out his employees.
"With Endeavor, it's about the high-impact growth. They want you to hyper-boost it, to accelerate it because the model is about getting you to the top so that you can share your blessings and help the network and the community sort of identify the next set of Endeavor Entrepreneurs. That is the whole idea behind Endeavor," Hilario said.
His first try though was not successful. Usually, upon applying, ISP panelists from around the world will interview entrepreneur candidates about their business, evaluating them on their potential for high-impact growth, and then deliberate on which candidates should be selected to become Endeavor Entrepreneurs.
Once selected, the entrepreneurs will gain access to comprehensive customized services, including introductions to local and international business mentors and volunteers from Fortune 500 consulting firms who will help them address key needs.
Hilario recounted that even though he failed on his first try in 2015, that did not dampen his resolve to try again. As an Endeavor Entrepreneur, Hilario bared his company's three to five year plan that will focus on building the Lay Bare brand.
"I think Lay Bare will be synonymous to hair removal, but at the same time people will recognize it as a friendly brand that is expert on what we do," Hilario said.
"We have 107 branches right now. We plan to be around 120 by the end of the year and in three years, be around 160," Hilario said.
Lay Bare also has 800 employees with two branches in the US ( West Hollywood and Studio City), but Hilario said he'd rather branch out first in the Asian region.
"We want to operate in other markets in the Asian region, which I think is easier for us to be able to replicate and manage. The Endeavor network will allow us to connect/partner within the region," Hilario said.
Lay Bare beginnings
Paolo and his sisters established Lay Bare in 2006, at a time when waxing was just an item in a salon's menu.
"We saw an opportunity. There was no business specializing in waxing. It was an underserved market," Hilario said.
But like all startsups, they faced enormous challenges in the beginning.
"It was challenging at first because it was a new concept. Back then, you would see hair salons but no one was specializing on waxing. We had a hard time since there was a stigma in general. Everyone was talking about the '40-year-old virgin,'" explained Hilario, referring to the movie which made waxing a huge laughing matter.
"The market keeps on mentioning that, but obviously we wanted to change people's mindsets from there," he said.
To make sure that their business is unique and appealing, they developed and introduced their very own patch-boxing technique, which is different from the typical hot waxing.
"Patch-boxing is much more easier on the skin. Once people get the hang of it, it exceeds the discomfort," Hilario said.
During their first months, they also thought of a strategy that would make their company survive and thrive—by franchising. They franchised to people who are their clients and love their service at the start. It proved to be a smart move.
"We didn't have lot of capital then. We didn't have many connections, we invested P200,000 at that time to open up our first shop, what we understood was there was a rudimentary market in the sense that a lot of people have visited us from different backgrounds," Hilario said.
For Hilario, the only real way for them to promote Lay Bare was to get the message out and be more accessible.
"You have to be visible and to do that you have to have more locations, but the challenge is to have a capital for that. So the immediate thing we did after the third branch was to go out and did a franchise. I think that was the focus, from the third up to the eight year of the business a significant 80 percent of the locations were franchise-operated and that's how we exploded into what we are today," Hilario said.