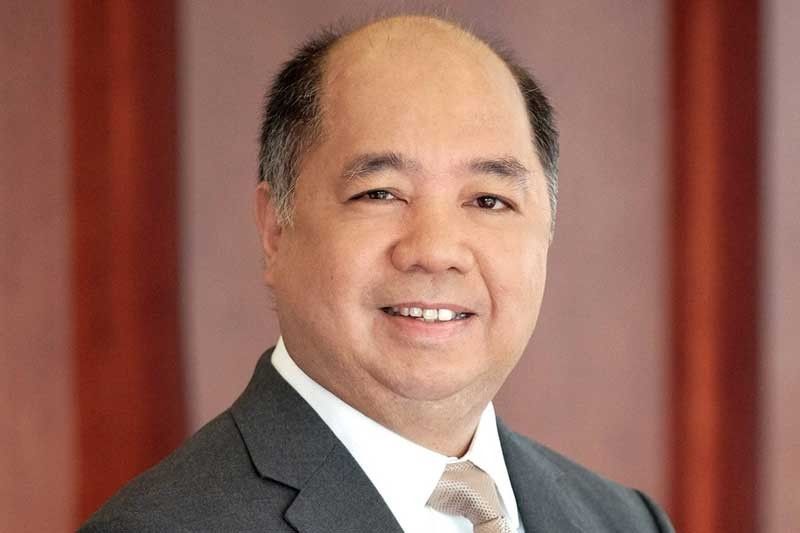 Sun Life's Alex Narciso: A force to reckon with
Argie Aguja
(The Philippine Star) - April 9, 2018 - 12:00am
MANILA, Philippines — Sun Life of Canada (Philippines) Inc. welcomes its new president, Alex Narciso. In an exclusive interview with The STAR, Narciso talks about his new role, plans for the future and ways to steer the organization through change.
Prior to assuming the post of president, Narciso has mostly been behind the scenes, supporting the organization in his role as chief agency distribution officer, where he empowered the advisors, boosted their skills, and deepened their passion for helping Filipinos achieve lifetime financial security. But even before all this, Narciso's advocacy started 32 years ago, when he first joined Sun Life as an advisor.
"Thinking about it now, it was quite a daring move to become an advisor then, because 1986 was such a tough year for the Philippine economy. But I was young and I wanted more income to fulfill my financial obligations and pursue my passions, so I left my job as a corporate planner and became an advisor. I was already familiar with Sun Life because I was a client myself, and so, when my advisor tried to recruit me, I didn't hesitate to get on board. That signaled my entry into sales," Narciso said.
"Three years in, I found myself missing the corporate environment. An opportunity to join the Sun Life head office was presented, and I took it on and became a part of the sales and marketing team. There I was, back to office work, and it felt like home. The rest is history," he said.
From 1989, Narciso handled various agency support roles such as sales training, sales promotions, and agency events, mostly staying behind the scenes at the head office. He is among the key factors why Sun Life has been the number one life insurance company in the Philippines for several straight years now. On July 1, 2017, Narciso formally assumed the role as president of Sun Life of Canada (Philippines) Inc.
His over three decades of service to Sun Life was primarily borne out of his strong belief that insurance plays a key role in making every Filipino achieve his dreams for himself and his loved ones.
"One personal vision I have is to allow and empower our kababayans with regard to their most basic dreams for themselves and their families – providing them the capability to enjoy a comfortable life, enabling them to have a place of their own and having enough for their daily needs, and providing adequately for their children's futures. As a financial services company, we have a big role to play in helping Filipinos realize this vision," Narciso said.
Navigating the evolving industry landscape
Narciso's involvement with Sun Life's major projects propelled the dramatic growth of the company over the last 10 years, becoming the dominant market leader in terms of new business premiums and total premiums.
But as current developments in technology, demography, and consumer needs and expectations continue to disrupt the insurance industry, the new Sun Life boss is aware that these changes are putting severe strain on traditional business models.
"My experience in the agency can help me find a way to overcome these challenges. But moving forward, we have to be ready to be able to distribute and provide the necessary services using other channels, and also step up our game in other channels. Maybe that's where we need new inputs – like in making new portals and facilitating apps and other online applications. The mandate of my office is to find ways to stay as the market leader and at the same time, make the company future ready so that we become sustainable. It's really about maintaining the market leadership and preparing for the changing landscape as our market and the consumers grow. We must continue to stay relevant," Narciso said.
"It is not an easy endeavor to take on, but it can be done," he added.
"We just need to always focus on our North Star, our guide to getting where we want and need to go," he said, referring to his favorite analogy when facing a changing landscape: the compass versus a roadmap.
"A roadmap is useful for getting us where we need to go, but it becomes useless when the landscape changes. What we'll need then is our compass, our North Star, or our 'non-negotiables.' For us at Sun Life, this is articulated by our 'Client for Life' campaign where the clients are our main focus, and our 'Most Respected Advisor' program which highlights the ideal values of a Sun Life advisor, which are caring, professional, inspiring, and winning. These are what will guide us as we forge on," Narciso said.
Molding a stellar advisory force
Reiterating the value of a robust and energized advisory force, the homegrown chief executive said that Sun Life would also continue to grow its advisory force, now numbering about 11,000-strong. This is an achievement Narciso was primarily responsible for. For many years, Sun Life's advisory force was only around 2,000; but he successfully increased it to over 7,000 in 2015, and then to 11,000 in 2017.
Beyond his efforts to increase the number of Sun Life advisors, Narciso also played a key role in molding them into professionals who are passionate about their career, productive in their outputs, and competitive when it comes to industry standards. In fact, for many years, Sun Life consistently had the most number of Million Dollar Round Table (MDRT) qualifiers in the country. MDRT is a global association that recognizes top performing life insurance agents and financial advisors around the world. Sun Life also has consistently-high level of participation in industry groups like GAMA International and Asia Pacific Financial Services Associations whose main mission is to provide world-class professional development and leadership skills to front-line leaders in the industry. A more recent accomplishment is when the advisors settled more than P2 billion in annualized first year premium (AFYP) in the last quarter of 2017 – the company's highest in the past five years.
"It is this passion and competitive spirit that have made our advisors a cut above the rest. I consider it an honor to be a part of their journey," Narciso said. "My own career as an advisor may have led me to a different direction, but I've always believed in Sun Life's mission and an advisor's noble purpose. As such, I'm thankful that I have the opportunity to contribute to it in my own way."