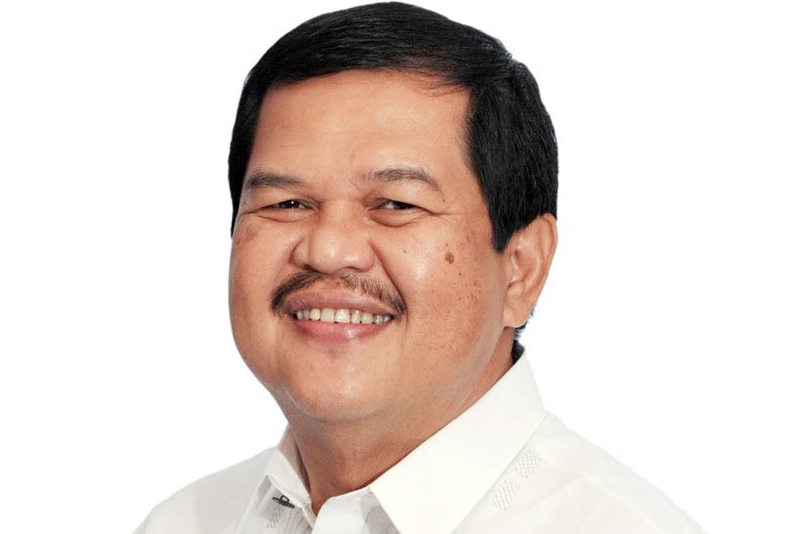 Special Report: Banking on digital technology, financial sector expands reach
The Bangko Sentral ng Pilipinas (BSP) and major proponents in the country's financial industry continue to adopt changes toward a cash-lite society amid digitization's swift disruption of the global banking landscape.
MANILA, Philippines — Part of the "Continuity Plus Plus" agenda of BSP Governor Nestor Espenilla Jr., who assumed office in July last year, is achieving greater, widespread and felt financial inclusion, as well as leveraging on digital technology and innovation through financial technology, or fintech, in the delivery of financial services and products.
Foremost in the program is financial inclusion as one in five or 21.9 million Filipinos were considered poor in 2015, while five percent of the working population is unemployed as of October 2017.
In 2015, statistics show that 43.2 percent of adults save money, but less than a third of the savings are kept in banks.
Espenilla said the BSP supports banks' responsible fintech innovations, considering their link to financial inclusion as well as the resultant efficiency in delivering and supporting financial transactions.
"We need to harness the power of technology to expand the reach of affordable and efficient financial services," he said.
According to Espenilla, it is evident that fintech brings about efficiencies to financial services and also has the potential to usher in greater financial inclusion.
The sandbox
Espenilla said the central bank adopted the "test and learn approach" as early as 2004, allowing regulated entities to implement innovations in a "live environment" under controlled conditions, and without the immediate burden of complying with rules and requirements usually associated with the activity.
The approach was first used to engage electronic money pioneers, as providers of G-Cash and Smart Money were allowed to pilot e-money products in the market at a time when there were no established models anywhere in the world.
The approach eventually shaped the BSP's regulatory framework governing the issuance of e-money and the operations of e-money issuers in 2009.
Espenilla explained that the purpose of the approach is to separate the running of untested or unverified programs to prevent the spread of software vulnerabilities.
Espenilla and Monetary Authority of Singapore managing director Ravi Menon inked in November last year a fintech cooperation to provide greater avenues for greater collaboration through a more defined and referral system for fintech players.
The agreement also unlocks diverse opportunities for new collaborations to prosper that maximize benefits of innovative technologies while allowing the BSP to observe and better appreciate the accompanying risks.
"This gives dynamism to the space it needs without being hampered by excessive compliance requirements. It is also a good basis for issuing calibrated regulatory responses when needed," he said.
According to Espenilla, the BSP recognizes the need for multi-stakeholder collaboration in its regulatory approach as fintech is borderless, while players in digitization are varied and plenty.
"Policy inconsistency, policy conflicts and policy gaps are to be guarded against. Otherwise, regulatory arbitrage or a failure of oversight might arise," he said.
The BSP has established a regulatory environment anchored on three core principles that include risk-based and proportionate regulation, active multi-stakeholder collaboration, and consumer protection.
Proactive stance
With technology as a tool to accelerate financial inclusion, the BSP committed to promote digital innovation and an enabling regulatory environment to reach the financially unserved and underserved.
This includes supporting the inter-agency initiative to establish a biometric national identification system to improve accessibility to, and delivery of, financial services.
The BSP issued circulars allowing banks to use third party cash agents as a cost-efficient service delivery channel. This will allow banks to leverage on innovative digital banking solutions to on-board clients and expand services benefiting even low-income areas commonly thought of as niche and unviable markets.
The regulator also eased the stringent Know Your Customer (KYC) rules for low-risk accounts and use technology as a substitute for face-to-face requirements to facilitate customer on-boarding.
Likewise, the BSP introduced the framework for basic deposit accounts featuring liberalized onboarding, minimal opening amounts, zero percent reserve requirements, and the waiver of maintaining balance and dormancy charges as well as the adoption of the "branch-lite" concept to enable banks to further expand their networks.
It also allowed pawnshops and money service businesses, including remittance agents, money changers and foreign exchange dealers, to play a greater role in providing basic financial services to the unbanked.
However, the BSP has issued rules to ensure that pawnshops and money service providers are properly supervised, particularly with respect to their compliance with anti-money laundering rules and other internal control measures.
It also tasked banks to ensure that risks resulting from the use of social media tools are adequately assessed and managed, and has required virtual currency exchanges to comply with registration, minimum capital, internal controls, regulatory reports, and compliance with anti-money laundering requirements.
The central bank also issued a circular to regulate entities that use virtual currency, particularly bitcoins as underlying instruments for remittance.
Just last December, the BSP cautioned the public on the acquisition, possession, and trading of virtual currencies that continue to gain momentum in terms of usage as a medium for payment and remittances in the country.
In an advisory, the central bank said it is equally cognizant of the risks particularly the propensity of virtual currencies to be used in illicit activities such as money laundering and terrorist financing as the instrument facilitates the movement of funds at a much faster, cheaper, and convenient way.
"Unlike stocks or debt issues, virtual currencies are not backed by any company or commodity and the price is purely dependent on market demand and supply. As such, investing in virtual currencies presents a highly speculative and risky undertaking which might result into huge financial losses," the BSP said.
Disruptor or partner
Digital disruption continues to shrink the role and relevance of banks as global fintech adoption has more than doubled to 33 percent last year from 16 percent in 2015.
This has pushed regulators, as well as financial institutions, to innovate and outpace existing systems.
For one, Aboitiz-led Union Bank of the Philippines has tapped the ASEAN (Association of Southeast Asian Nations) Financial Innovation Network (AFIN) established by the World Bank's International Finance Corp. (IFC) and the Monetary Authority of Singapore.
This would enable the country's 9th largest bank in terms of assets, to easily adopt fintech innovation and development and at the same time enhance economic integration within the ASEAN region.
UnionBank president and chief executive officer Edwin Bautista, in an interview said the bank is investing heavily on its digital transformation.
He said UnionBank is alloting P3 billion for capital expenditures this year after pouring in P2 billion last year, primarily for digitization in its bid to further lower its cost-to-income ratio.
The bank, controlled by Aboitiz Equity Ventures Inc., has a standalone digital bank called EON Digital Me to augment its brick-and-mortar branches that have more than 80,000 customers.
UnionBank is the first bank in the world to pilot test cross-border business-to-business payments using the blockchain technology through a partnership with Visa.
The digital leap
Chuchi Fonacier, BSP deputy director, said technology is expected to bring positive disruption as it would be transformative, instead of only additive, in reaching new markets and effectively addressing the needs of the unserved or underserved.
"Inclusive fintech has also been defined as such that seeks to leverage advances in technology to better serve the financial needs of the poor. Disrupting poverty through technology, which is the theme of this event, is the very essence of inclusive fintech," she said.
She cited e-money where the concept of banks and non-banks providing store-of-value accounts was something new 15 years ago.
She explained e-money has brought about some significant changes as 48 million e-money accounts were opened in the last seven years.
"For an archipelago like the Philippines where many areas still do not have banking presence and where most people do not have a bank account but have mobile phones, e-money became a safe, convenient, and cost effective solution for Filipinos to send and receive money, pay bills, make purchases, and perform other financial transactions," Fonacier said.
Fonacier said technology continues to move at an unprecedented scale with distributed ledger technology, artificial intelligence, machine learning, cloud computing, big data analytics and digital identity, among others.
Fonacier said the central bank remains in active and in close coordination with other government agencies and legislators to develop a national foundational ID system.
"This system could be an important tool for client onboarding, especially for those who are currently unable to open a formal account due to lack of acceptable ID," she said.
In India, their national biometric ID system called Aadhaar facilitated the enrollment of more than one billion Indians and opening of 300 million new bank accounts in the early stages of its operations.
In Pakistan, biometric SIM card registration enabled millions of people to open new mobile accounts while the iris scan technology in Jordan is used as a form of identification of Syrian refugees who receive monthly cash assistance.
Cash-lite society through digital payments
The BSP has an important role to play in creating the enabling environment for the development of inclusive fintech in the country and continues to look at how digital solutions can now expand access to financial services on a massive, transformational scale.
It is working to modernize the country's payment system through the National Retail Payment System (NRPS), laying down a thriving digital finance ecosystem that will transform the Philippines from a cash-heavy to a cash-lite economy.
Digitizing retail payments is critical in the Philippines, considering that 99 percent of payment transactions per month are done in cash, with businesses and individuals making only one percent and 0.3 percent electronic payments, respectively, according to a study done by the Better Than Cash Alliance.
E-commerce in the Philippines also makes up less than one percent of total commerce, a very low level compared to other ASEAN countries like Thailand, Vietnam and Indonesia which generate four to five percent e-commerce transactions.
The BSP is set to launch the real-time low value push payment scheme called InstaPay next quarter after the introduction in November last year of the first automated clearing house called PESONet which is envisioned to be the electronic alternative to the paper-based check system.
Last Jan. 12, the BSP signed a memorandum of agreement with the Philippine Payments Management Inc. (PPMI) led by the Bankers Association of the Philippins (BAP).
With the NRPS, the BSP hopes to gradually raise the share of digital payments to 20 percent by 2020.
New battleground for telcos
As smartphone usage and demand for data services continue to increase and a large part of the population remains unbanked, getting customers to use digital payments has become a new battleground for telcos.
Telcos PLDT Inc., through prepaid mobile money payments service PayMaya Philippines, and Ayala-led Globe Telecom Inc., through mobile wallet service GCash, are enabling users to buy load, send money to loved ones, pay bills, make online purchases, as well as pay for goods by scanning Quick Response (QR) codes on smartphones.
Users who have the physical PayMaya or GCash card can also the cards to pay in establishments accepting credit or debit cards, as well as to withdraw funds.
PayMaya is under PLDT's digital innovations unit Voyager Innovations Inc., while GCash is operated by Globe Fintech Innovations Inc. (Mynt), which is owned by Globe, Ayala Corp. and Alibaba founder Jack Ma's Ant Financial Services Group.
For PLDT, offering digital payments is a new arena for telcos to compete in.
"It's a new space for both of us, there is a big push for cashless payments in this country as what has going on in other countries," according to PLDT chairman, president and CEO Manuel V. Pangilinan.
At present, there are eight million users of PayMaya and Smart Money.
Paola Azzola, chief operating officer and managing director at PayMaya said Voyager intends to grow the number of users and have 30 million Filipinos in the formal financial system by 2020.
Meanwhile, there are currently about five million users of GCash.
Mynt president and chief executive officer Anthony Thomas said the target is to increase the number of users to 20 million by 2021.
PH laggard in Asia
Based on the number of users of digital payments in the country, Thomas said the Philippines still laggs behind other countries in the Southeast Asian region.
While the Philippines is not yet among the top countries in terms of adoption of cashless payments, there are opportunities for digital payments providers to expand the service.
"Very large percentage of transactions are really cash, and cash has a lot of problems associated with it," Thomas said, citing security as well as the inconvenience of having to handle change.
To reach the targets, both providers intend to increase the rollout of the digital payments service and get more individuals to use the solution.
"We intend to continue rolling out as quickly as we can, gaining momentum because I think it's with that momentum that more and more merchants will want to sign up, more and more people will download the app and use the payment experience. I think if you've tried it, you will agree with me. It's a very convenient way of paying," Globe president and chief executive officer Ernest Cu said.
Currently, both PayMaya and GCash are forging partnerships with retail giants to enable customers to make QR payments.
In particular, retailers accepting PayMaya QR payments include The SM Store outlets, Robinsons Department Store, Robinsons Supermarket, and brands under the Robinsons Specialty Stores Inc. such as Topshop, Topman, G2000, Dorothy Perkins and Warehouse.
PayMaya has also partnered with fast food giant McDonald's Philippines to enable select McCafe stores to accept QR payments from customers.
The scan to pay feature of GCash, meanwhile, is accepted by Ayala Malls, Robinsons Department Store, SM Malls, Megaworld Lifestyle Malls Cinema, Puregold, Ministop, NCCC Malls, as well as by Bench and its affiliated brands.
GCash is already in discussions with Pilipinas Shell Petroleum Corp. for the adoption of cashless payments using QR codes at franchise gas stations.
QR payments would provide convenience to consumers as they can easily make a purchase by scanning the QR code at the cashier on either their PayMaya or GCash app.
"If you think about why electronic payments haven't really taken off in the Philippines, the normal mode is to put in a device. That device has certain costs, some maintenance requirements to it. So all of that is now being removed where the real device is the customer's phone. So, if you're able to bring down the cost of fulfillment then, you can transfer that benefit back to the merchant and the customers," Thomas said.
Incentives for increased usage
To promote the use of cashless payments, providers are giving customers who use the QR payment system a certain percentage of cash back for a limited period.
After partnering with big retail industry players, both providers also want to eventually bring the digital payments service to micro enterprises.
"After QR in retail establishments, we are going to micro enterprises, to the sari-sari stores," PayMaya president and chief executive officer Orlando Vea said.
The service providers, likewise, want to give customers more reasons to use the service.
"It can't be just for buying load. It can't be just for sending money. We have to meaningfully add convenience so that it becomes the preferred mode of completing those lifestyle needs," Thomas said.
As using the cashless payments require smartphones and connectivity, providers want the government to help promote the use of the service through regulations and infrastructure.
"Part of it is telco in getting that connectivity, because in the end, it has to work through the phone. So, there are many levels at which the government can help either through regulatory policy or through infrastructure," Thomas said.
Higher revenues
While the goal is to promote cashless payments and get more individuals to use the service, providers also want the solutions to bring in revenues in a few years.
Pangilinan is hopeful PayMaya could start making an impact in terms of revenue for PLDT in five years.
"I think you will see quite a bit of red ink because as you build up your volume, that requires a lot of cash opex, promotions, deals with merchants," he said.
Cu, likewise, estimates that said it may take five to seven years before the mobile wallet service could contribute to Globe's revenues.
"We're looking at building the active user base. We're looking at making the experience more convenient, more relevant to people. We are looking at improving the cash-in experience. We're looking at increasing merchant base that accepts GCash and from there, we'll see what happens to revenue," he said.
Not disruptor but innovator
With the rapidly evolving technological innovations, regulators all over the world including the BSP, as well as major players need to adapt to changes in the financial landscape.
Espenilla said the BSP would push the agenda on FINfrastructure as it focuses on financial sector and market infrastructure reforms that aim to enhance access to credit and other financial services, deepen local currency debt and foreign exchange markets, and digitalize the financial system.
"These are strategic and complementary reforms that reinforce sustainable economic growth and push further our financial inclusion agenda," he said.
Technological development has significantly changed the business of banking and finance as financial transactions can conveniently be made on the move, in the comfort of one's home, using a smart phone. There is a shorter turnaround time for financial transactions.
"Nowadays, retail financial services are further being digitized via mobile wallets, payment applications, robo-advisors, equity crowd-funding platforms for access to private and alternative investment opportunities, and online lending platforms," the BSP chief said.
While telcos are leading the way in fintech, the traditional banking system is beginning to question if the telcos are already encroaching into deposit-taking activities through their so-called "digital wallets."
One local banker noted that telcos are basically engaging in deposit-taking in receiving money to make payments.
The banker pointed out that the telcos are, thus, able to collect and use such funds until payments are made. Liability for the loss of such funds, however, are not covered by BSP regulations.
Bankers, thus question the need for the BSP to into the fintech activities of telcos. - Louella Desiderio