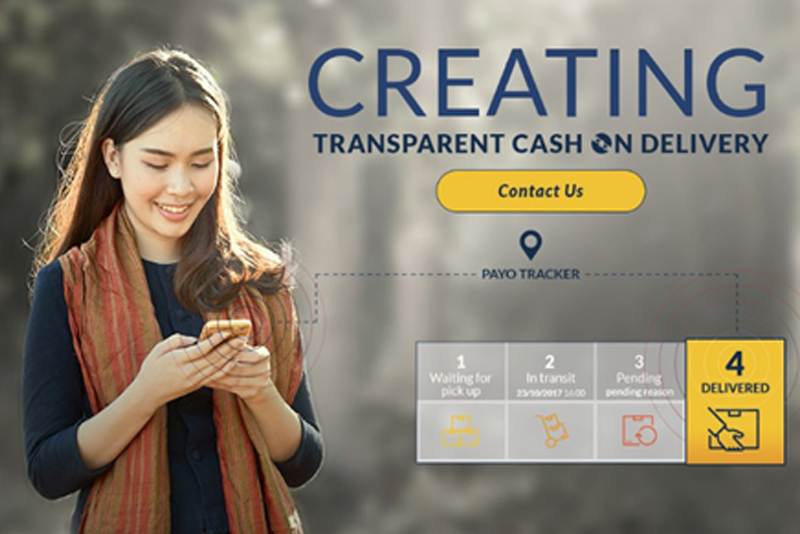 Tech startup brings e-commerce closer to more Pinoys
MANILA, Philippines — Technology startup Payo hopes to bring electronic commerce to 30 million unbanked Filipinos by simplifying the cash-on-delivery (COD) method for online purchases.
Ofri Kadosh, Payo co-founder and chief executive officer, said his company has launched a new platform to help simplify and improve the productivity of online businesses and enable them to take full advantage of the e-commerce platform by making COD payment method easy and reliable.
The company also invested P26 million to strengthen its operations in the country.
Kadosh said using data culled from different merchants, Payo's full suite of new platform capabilities would help determine whether or not a buyer is likely to cancel. "We know the struggle of businesses operating in the e-commerce space and what they have to contend with particularly when it comes to integrating cash-on-delivery in their payment process," Kadosh said.
According to Kadosh, the main challenges of online transactions are order cancellations, happening to about 30 to 35 percent of total transactions. "For merchants, this means an automatic loss in revenue," he said.
E-commerce is a fast-growing industry in the Philippines, especially since Filipinos spend 8.5 hours online a day. Around 33.3 million of the population use smartphones while 69 million are active internet users.
In 2016, e-commerce revenue reached $1.5 billion.
Based on the 2017 report by social media management platform Hootsuite and social media consultants We Are Social Ltd, Filipinos lead the world globally in terms of amount of time spent on social media, spending an average of four hours and 17 minutes a day on social platforms.
Kadosh said local merchants need to integrate cash on delivery method in their business model given that 93 percent of Filipinos prefer paying in cash when buying online.
"Only eight percent of the population carry a credit card while 72 percent still do not have bank accounts," he said.
Working with any courier, Payo Solution integrates courier optimization algorithms to choose the most convenient and practical type of courier to use from among the company's pool of trusted partners. Among these are LBC, 2GO, Black Arrow Express, Ninja Van, Honest Bee, Zoom, Lalamove, and Dalasia.
''It doesn't mean when a courier is cheaper, we will choose that courier. We look at the performance, too,''he said.
As part of its commitment, Payo only charges when the delivery is successful assuring the merchants of good service.
Kadosh said Payo charges a fee of three percent of the item value per transaction. The company works with big businesses as well as small sellers on Facebook and Instagram.
Aside from the launch of the new platform, Kadosh said Payo is set to release a mobile application later this year to make it easier for consumers to track their orders.
Payo partnered with Paynamics and Ipay88, two of some of the biggest gateways in the Philippines and Southeast Asia that would be fully integrated to its platform within the first quarter.
First launched in December 2016, Payo was developed for HLM, an e-commerce platform and a leading call center business founded by Kadosh and Payo co-founder and chief operating officer Liron Gross to scale up their sales and reduce cancellations.
Today, Payo has 100 local partner merchants and 10 international partner sellers from China, Russia, Hong Kong, Australia and Israel which can now ship their products on cash on delivery basis to the Philippines.