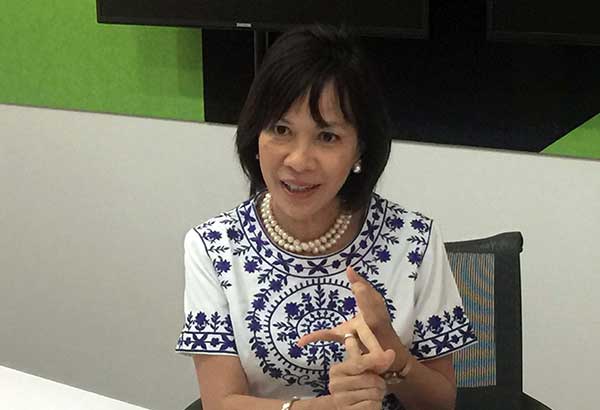 Bridging gaps through technology
MANILA, Philippines — The world is at the beginning of what is called the Fourth Industrial Revolution that is changing the way people live, work, and relate to one another.
According to the World Economic Forum, while previous industrial revolutions liberated humankind from animal power, made mass production possible, and brought digital capabilities to billions of people, the Fourth Industrial Revolution is fundamentally different in that it is characterized by a range of new technologies that are fusing the physical, digital, and biological worlds, impacting all disciplines, economies and industries, and even challenging ideas about what it means to be human.
An article in Forbes, meanwhile, describes this new world as one fuelled by data and internet connected devices that are capable of collecting and processing ever-growing amounts of information. Smartphones, digital cameras, sensors and social media now create more information than ever before and that in fact, over the past 18 months, the world has created more data than in all of prior human history combined, it said.
But the Fourth Industrial Revolution is about empowering people, not the rise of the machines, it reminded.
Astrid Tuminez, Microsoft's regional director for corporate, external and legal affairs for Southeast Asia, describes this emerging era as one driven by the confluence of data, cloud computing analytics.
She said people with just a device and internet connectivity now have more information and power in their hands than was imaginable 20 to 30 years ago and that artificial intelligence, machine learning, robotics, and genomics are transforming every aspect of how people live, communicate, work and learn.
Tuminez, whose humble beginnings as a child fuelled her passion for diversity and inclusion, was selected as among the Top 100 Global Influencer by the Filipina Women's Network of the US.
Now based in Singapore, she has held leadership, consultancy, and research roles with organizations like the Lee Kuan Yew School of Public Policy, US Institute of Peace, AIG Global Investment Group, Carnegie Corp. of New York, Council on Foreign Relations, the World Bank, among others. A former vice dean for research and assistant dean at the National University of Singapore, she holds a masters degree from Harvard University and a PhD from the Massachusetts Institute of Technology.
Making ICT work
New technologies are addressing real life problems, according to Tuminez, citing the case of the Indian state of Andhra Pradesh where an app can tell village farmers via their mobile phones when is the best time to sow their crops, based on data analytics looking at weather, soil, and other factors.
In Myanmar, Tuminez said technology is transforming lives by allowing small businesses and micro-enterprises to bank in the middle of nowhere. Through secure cloud computing enabled by Microsoft Azure, bank officers can now travel to even the most remote locations to facilitate loans, thus opening up business opportunities for villagers.
Inclusive growth
According to Tuminez, to foster an inclusive digital revolution, government must come up with policies to ensure that technology helps solve real problems and that its benefits are spread more evenly across all levels of society.
For inclusive growth to happen, five factors must be accomplished. First, people must be digitally literate so they can understand technology and use it safely without falling prey to cybercrime. Second, internet access must be affordable. Third, next generation skills in big data, analytics, and other emergies technologies must be available to everyone so they can get good jobs. Fourth, the physically challenged must be empowered with technology to enable them to live full lives. And fifth, all businesses should have access to the same technology regardless of their size.
Tuminez also said the government must have a rational and logical pro-cloud policy framework encompassing four elements: infrastructure and connectivity, next gen skills development, trusted computing, and leadership. This, she said would help ensure all sectors of society, especially the underserved, would get access to cloud computing and its advantages.
Cloud first
The Philippines has recently adopted a policy of reducing the cost of government ICT by eliminating the duplication of hardware and systems, fragmentation of databases, and the use of cloud computing technology to reduce costs, increase employee productivity, and develop excellent citizen online services.
Cloud computing is the practice of using a network of remote services hosted on the internet to store, manage, and process data, rather than on a local server or a personal computer.
According to the Department of Information and Communications Technology (DICT), the shift to cloud technology will improve data-sharing among agencies and will cut the number of data infrastructure that need to be built. DICT is coming up with a list of accredited cloud service providers that the public sector can use to ensure that the quality and security of its services are maintained, and compliance to ICT laws are kept.
Side by side with the cloud-first policy is the proposed national broadband network which would cost around P77.9 billion that hopes to improve access to broadband internet especially to unserved and underserved areas.
A recent study revealed that Vietnam recorded the fastest growth among ASEAN countries in cloud computing spending in the 2010-2016 period. Spending in Vietnam grew 64.4 percent annually, followed by the Philippines with 62.3 percent, and Indonesia with 56.5 percent.
Meanwhile, Tuminez said cloud computing is at the heart of the current technology revolution and digital transformation going on in the ASEAN region and that it is imperative to look into trends and best practices of other nations so that our country can adapt more readily to what is an increasingly digital global economy.
In the Philippines, Microsoft is making available its software for free to accredited NGOs under its TechSoup program. Around $1.4 million worth of software has been given for 2016 alone. Among its biggest partners in the Philippines are Gawad Kalinga and Atriev (Adaptive Technology for Rehabilitation, Integration, and Empowerment of the Visually Impaired) which has been providing ICT trainings for the blind or visually impaired for free in partnership with Microsoft YouthSpark.