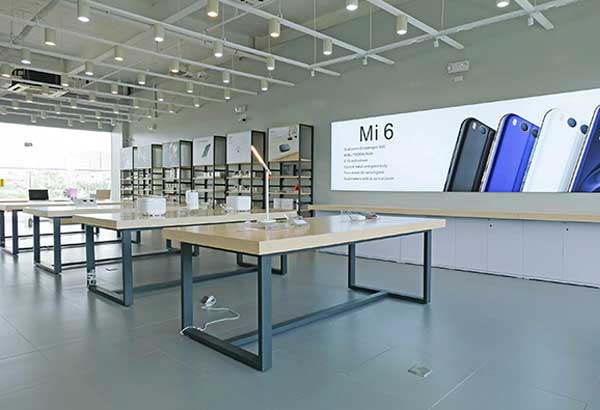 SmartFuture's flagship store in Circuit Makati.
Xiaomi re-enters Phl smartphone market
Iris Gonzales
(The Philippine Star) - September 24, 2017 - 4:00pm
MANILA, Philippines — China-based smartphone company Xiaomi is making its presence felt again in the Philippines through its official distributor SmartFuture Tech Inc.
Led by a group of Chinese businessmen, SmartFuture aims to close the gap between consumers and global brands by bridging producers and consumers in both domestic and international markets.
In an interview with The STAR, SmartFuture chief executive officer Terrence Xiong said the company aims to distribute quality consumer electronics, smart home devices and eco products throughout the region.
"We are bringing in hi-tech brands to the Philippines," Xiong said.
He said these products are not limited to mobile phones but also smart appliances, smart devices and even smart lifestyle and home equipment.
SmartFuture chose the Philippines to set up shop because of the huge market potential.
The Philippines is a huge market of 100 million people and the age structure is very young, Xiong said.
He also said economic development is accelerating and Filipinos are spending more.
The company, which opened its flagship store in Circuit Makati recently, plans to open 15 branches by 2018.
Aside from the stand-alone stores, SmartFuture is also present in the e-commerce space such as Lazada and Shopee. It also has its own online store for overseas business.
It also provides customer services with a current portfolio of three service centers and plans to put up six to seven customer service centers by 2018.
Aside from distributing top Chinese technology brands, SmartFuture will also provide outsourcing and offshoring services to the world's leading internet applications and consumer electronic brands.
"We are committed to providing distribution solutions that add value to your business and a comprehensive national distribution network in the Philippines. Our network of local distribution points and strategic partnerships can ensure product availability and expedited delivery across the nation," it said.
Xiong is optimistic that even if the market is already dominated by other world renowned brands such as Apple and Samsung, Filipino consumers would realize that Chinese brands are also quality brands.
"If they see that the brands are very good, they will appreciate the Chinese brands. These products continuously innovate," he said.