Redefining the retail landscape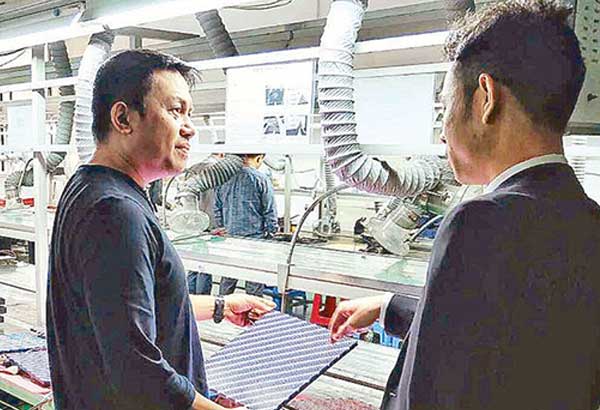 MANILA, Philippines - Technology company Audiowav Media Inc. is redefining the retail landscape through its key service: sensory branding.
The company works to bridge the gap between brands and their audience through tech-driven elements that stimulate the senses – sight, smell or sound – to create an overall engaging experience that makes retailers and establishments, from fashion boutiques to hotels, more appealing to consumers.
For Audiowav president and chief executive officer Carlos Jose Hinolan, his prior stints as a radio DJ, voice talent and radio station manager inspired the creation of the company.
His love of music, creating meaningful sound, setting up the ideal atmosphere, and filling up the airwaves with useful and meaningful messages brought about the birth of Audiowav's key service – sensory branding.
Established in 2003, Audiowav started by providing its first few clients with personalized soundtracks and messaging services that could be played over the store's sound system.
"We are consistently improving and developing technologies to bring sensory branding to a whole new level. We are building better sound systems, digital screens and scent diffusers to give brands effective tools in reaching consumers in the face of growing competition," Hinolan said.
They then expanded the experience to reach other senses, exploring the production of signature scents that could be discreetly diffused for clients like malls, specialty boutiques, and hotels to create that memorable whiff.
Even the sense of sights was maximized through eye-catching and entertaining visuals displayed in stores and malls via LED screens, panels, and more.
Apart from patented scent diffusers or state-of-the-art digital screens, Audiowav has developed its own integrated music and media player system that can be easily programmed and controlled online.
"Features such as pre-setting the times when music is played and turned off, or allowing online volume control and information switch ups, provide clients with hassle-free control over the program set up and managed by Audiowav," Hinolan said.
Essentially with all the sensory marketing devices, clients can play their own brand of sound and are able to create an updated medium to share important tips or announcements, and even lease digital space for ads as additional revenue.
This model is especially advantageous for establishments with heavy foot traffic like gyms, supermarkets, drugstores and convenience stores.
"Through Audiowav, these establishments and brands can stand out and reach customers better," Hinolan said.
Hinolan said the key is not just to sell a product but an experience. "The brick-and-mortar stores are here to stay but the challenge is getting more interactive and offering unique experiences that would keep customers coming back. Today, it's not just about selling them a product but an experience," he said.
Audiowav's clients include Ayala Malls, Mercury Drug, David's Salon, PowerMac Center and even Kidzania and a wide array of other powerhouse enterprises.