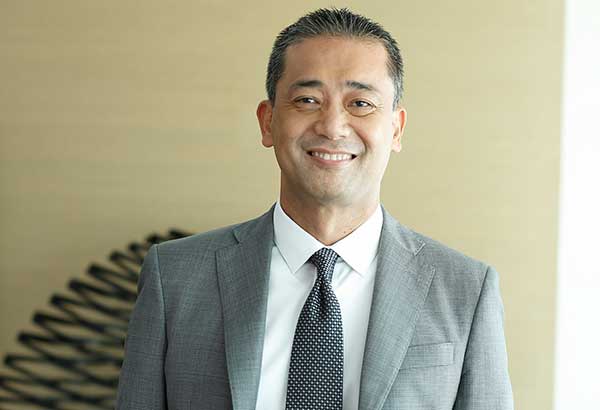 Talent is key that unlocks the future
HR lessons from Accenture Phl head
MANILA, Philippines - The not too distant future may be marked by the ubiquity of robotics, automation, and even artificial intelligence, but the success of companies will still be the product of talent, the people, who have the skill to drive an organization forward.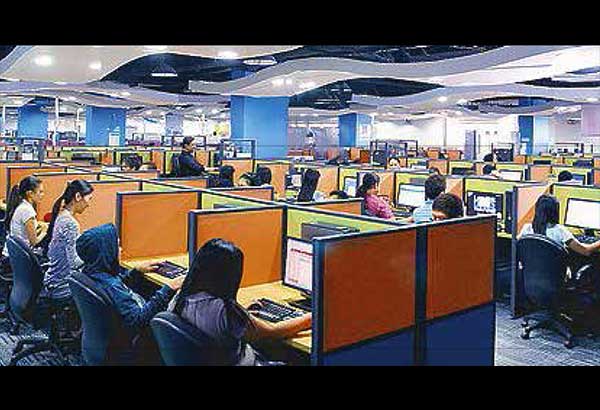 It's certainly heartening to hear this sort of sentiment from the head of Accenture in the Philippines, a highly diversified giant in IT-BPM (business processing management). Even as digital technologies continue to change the world as we know, country managing director Lito Tayag is only too willing to credit as the driving force behind the success of companies like Accenture.
The company was recognized in the recent ICT Awards as Best Employer of the Year, the second time it has been bestowed the honor. "It is important for us to talk about our people in (that) context," Tayag begins. "At the end of the day, all of the success that we have been enjoying in Accenture in the Philippines for the past 32 years has also been about our people – their dedication, their commitment, their hard work. And in focusing the right level and bringing the right level of services to our clients. This award is all about them."
The US-based company now has a considerable footprint in the Philippines – employing more than 45,000 people – the third-biggest Accenture workforce in the world next only to India and the US. Perhaps even more than sheer headcount, Tayag is most proud about the diversity of services that the Philippine talent pool is able to provide. He maintains that this results in enhanced career opportunities.
The Management Engineering graduate of Ateneo de Manila maintains that "people are hired on the basis of their skills (and), we keep them on the basis of (these) skills, (and support them to) continuously improve so that they will always be relevant to our company and to our clients."
At Accenture, "talent" is often used interchangeably with "people," not whimsically or cursorily but to "highlight the fact that it is the skills of our people that are very important."
As stands in a very fluid, highly data-driven world, relevance is a frequent casualty. "The world is going through a digital revolution, a digital transformation. So, the requirements of our clients – the world, for that matter – have all been starting to move into the digital world. These are the social, these are the requirements in analytics, these are the mobile applications, these are the delivery in the cloud – all of these – are moving into the digital," continues Tayag.
Invariably at the core of this digital world are the people who are empowered as they are engaged. "We develop our people so that we will always provide them with the right level of technical as well as industry skills and all other skills that are relevant in the current digital transformation… We are focusing on that for our people more than ever and more than any other company, I believe," Tayag says.
To keep in lockstep with the times, Accenture walks its employees through, and exposes them to this brave new digital domain. "You will hear this going by other names: digital pivot, digital transformation, digital revolution. It's the same thing… And correspondingly, our people will have to be in step in terms of providing the right level of services for our clients who themselves are going through digital transformation," Tayag shares.
While other more traditional, monolithic companies might be wont to keep clear of sweeping changes, Tayag insists that disruption and digital transformation are inextricably linked and, thus, must be welcomed. Thriving talent amid disruption is actually good. He underscores: "Some of our clients are either disruptors or are facing the disruptions within their own industry. And so it incumbent upon us to equip our people to be able to support our clients who are undergoing their own digital transformation or their own disruptions."
And Accenture Philippines is leveraging its considerable worldwide girth not just to train its people but to provide "very good opportunities." For instance, the Global Careers Program (GCP) brings talent to where the clients are – be it in distant shores. "We expose them from anywhere to six months to maybe up to two years and they stay with the clients so they will have a very good understanding and appreciation of the actual business of our clients. At the same time, we address the desire and aspiration of our people to be able to work abroad – not only to travel but to work abroad. And they get the same type of work and the same work environment as the client."
Globally, Accenture has been known as an HR maverick for nixing the so-called "forced rankings" or "forced stackings" practice that is common (though controversial) in many large companies. The workforce management tool uses "intense yearly evaluations to identify a company's best and worst performing employees" utilizing person-to-person comparisons, but caused a lot of attendant woes such as employee morale problems and a heightened focus on individual achievement versus team performance.
Accenture changes its focus on performance management to performance achievement. "Performance management is looking back at your performance. You look at the past year… and what you have been able to do," shares Tayag. "Performance achievement, on the other hand, looks forward. (We) say, these are your strengths, these are your potentials, these are your priorities, here's where you can contribute. Let's look forward and say these are the things that you should be focusing on."
Tayag says this shows progressive thinking. "Rather than looking backward, we look forward, as far as our people's talents, capabilities, and priorities are concerned," he says. "And because we are looking forward, it will require us, it will force us to look at what this person needs to be successful – rather than looking backward and say, 'You screwed this up, you did this.' This time we say, 'These are the things that you could do. These are the things where you are very strong at. But this is an area where you need some help – area of improvement – take this training, take this capability building.' And hopefully, we will position them for success," Tayag says.
That success is a byproduct of a well-oiled, perfectly humming organization of people is no secret, but it is certainly rare to find a company devoting a lot of thinking and resources to keeping its people, its talent, its secret sauce, engaged, happy, and high-performing.
Surely, door to the future swings wide open for Accenture.