Legal luminaries weigh in on importance of MCLE in current times
September 1, 2023 | 12:00am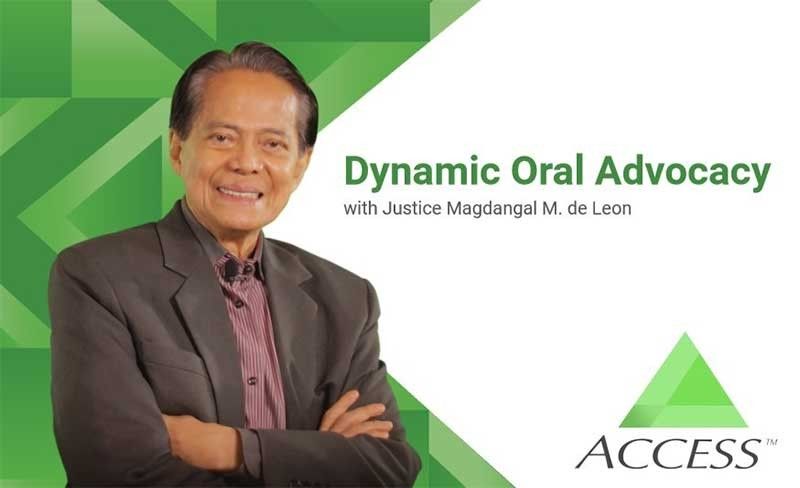 The eighth Compliance Period for Mandatory Continuing Legal Education (MCLE) has officially begun. For its entire duration, lawyers are given the flexibility when it comes to choosing the mode of completion — traditional classroom setup, online classroom setup, or on-demand through video lectures.
Online MCLE has logically become more popular after it was formally approved by the Supreme Court in February 2020, just before the onset of the COVID-19 pandemic, which brought about periodic lockdowns and more stringent health protocols. Now that the Covid-19 state of public health emergency has finally been lifted in the country, it is expected that online approaches to MCLE compliance would still be more preferred for practical reasons.
"Online MCLE is definitely more convenient than onsite MCLE. Lawyers can attend lectures from their homes or offices, saving them time and energy in traveling to and from the lecture venue," said retired Justice Magdangal De Leon, a former Associate Justice at the Court of Appeals and currently an active lecturer at Access MCLE.
Common detriments to MCLE compliance
Several factors have been identified as common detriments to lawyers' compliance to the MCLE requirement. Lack of time and having hectic schedules are among the most cited especially because bad traffic conditions inevitably prolong travel duration going to and from MCLE centers. At the same time, lawyers based in provinces find it very costly to attend traditional MCLE classes in the metro or in key cities nationwide.
"However, it is still important for lawyers to attend MCLE sessions so they can be updated on the latest amendments of pertinent laws, revisions of the Rules of Court, Supreme Court Circulars, and recent jurisprudence," Ret. Justice De Leon emphasizes. "With regularly updated legal knowledge, the performance of lawyers can be improved, enhancing the administration of justice."
The need to make MCLE more accessible and reasonable for every lawyer has prompted Access to be more proactive and strategic in offering courses and sessions.
Access MCLE is the author and originator of online MCLE in the country in an effort to boost the percentage of compliant law practitioners every compliance period.
Getting updated in the practice
Access is also continuously working to offer more programs covering more fields and topics of interest. Judge Rosario Orda-Caise, a Regional Trial Court justice and active lecturer at Access MCLE thinks it is high time to offer programs that are not yet prioritized in MCLE.
"I think, emerging areas of law in environment, technology, and trade should be explored, in addition to the traditional subjects," she said.
Ret. Justice De Leon recommends topics on remedial law, civil and criminal procedures, and special proceedings. "Even for lawyers who do not appear in court, it is essential for their knowledge to be upgraded on these subjects, especially if they have passed the bar more than 10 years ago. Lawyers should not be caught by surprise or embarrassed for being ignorant of new developments in their practice," he concludes.