24 microentrepreneurs go digital to grow business, receive additional capital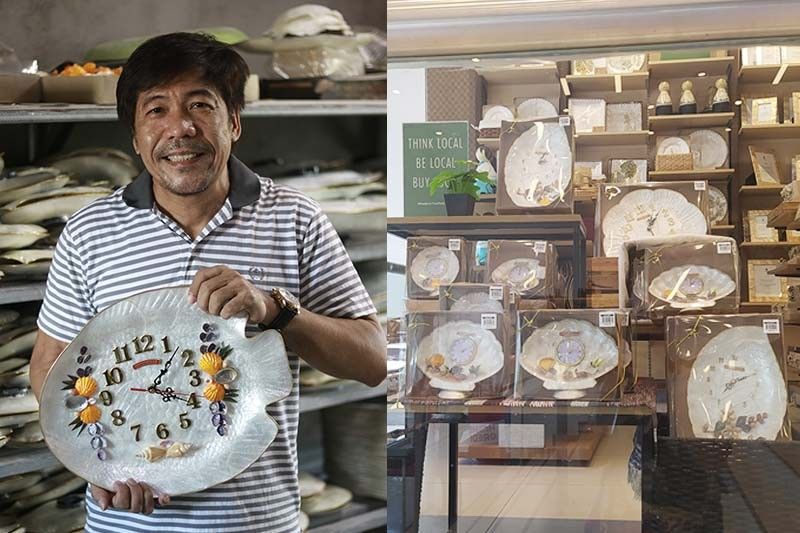 Digital-savvy microentrepreneurs and microfinance institutions receive cash prize to strengthen their digitalization initiatives
MANILA, Philippines — "Wala kaming benta noong pandemic (We had absolutely no sales during the pandemic)."
This was a common grievance among Filipino microentrepreneurs that continued long after pandemic restrictions were lifted. It was also what pushed them to adapt to the new buying and selling environment, and ultimately improve their processes.
The biggest evolution was that they turned to digital solutions to replace the traditional system of personal selling and cash transactions.
Despite the challenges of learning and trying new things, 24 microentrepreneurs saved their business and took it to the next level.
Why they did it
In their journey to digitalization, these microentrepreneurs had the support and assistance of their respective microfinance institutions.
From increasing sales to expanding reach, their reasons for utilizing digital platforms and solutions were varied, but all had the same goal: to keep their business growing despite the absence of a physical store or face-to-face interaction with customers.
1. To ensure business continuity
To keep her buko pie business and water refilling station going during the pandemic, Norma Alcrates of Laguna created a Facebook page for Norma's Buko Pie, and offered GCash and online bank transfer as payment options.
Forced to find a market for her figurines during lockdown, Ofelia Cabral of Bulacan turned to Facebook, and as a result, reached customers from Luzon, Visayas and Mindanao. She also started using GCash to receive payments.
Josie Mae Iroy of Davao City used Facebook Messenger to sell her banana harvest in the middle of the pandemic. Buyers could check the products and pay through GCash. She also helped other banana farmers sell their harvests.
2. To increase sales
Phoebe Borce of Negros Occidental started a food business Bovinz, which she promoted on Facebook and made available on apps like foodpanda and GrabFood. This increased her daily orders and sales.
3. To lower operating expenses
Vicente Cristobal of Cavite discovered that putting his brand BNK MARVgold Enterprises on Shopee, Lazada and Facebook not only led to more customers but also lowered operational expenses. He also started offering GCash and online bank transfer as payment methods.
After putting KJRD's Food Products on Facebook Marketplace, Rosalyn Espenorio of North Cotabato attracted new customers from other regions. Sales transactions became faster through GCash and online transfer, leading to a decrease in operating expenses.
4. To create awareness
Using Facebook and Tiktok, Margie Bunzol of Batangas was able to let customers know about her vegetable harvest. Online processing of orders as well as GCash payments complemented the digital presence of her business.
From house-to-house selling, Marilyn Centeno of Pangasinan started posting her homecare items and specialty cakes on Facebook. This caught the attention of customers, and they could order and pay through GCash.
In Quezon province, Jeriel Gelito's rice harvest gained attention on Facebook Marketplace, and sold out within a few weeks. An added advantage was that he used GCash, Maya and online banking as payment methods.
Susana Malabanan of Quezon province introduced her brand Calle Salamanca on Facebook, Shopee, Instagram and Tiktok. She accepted GCash and online bank transfer payments. Customers for her scented candles, herbal teas, coffee, honey and coco jam instantly doubled, and she received positive feedback.
Sarah Jane Pascual of Metro Manila started baking bread after learning how to, from YouTube videos. She promoted her products on Facebook and Instagram, accepted payments via GCash and online bank transfer, and also established a reseller program.
Leonie Reyes of Laguna repackaged Nature's Dew Enterprises coco jam using more affordable materials and promoted it on Facebook. She used GCash and online bank transfer to collect payment.
5. To serve customers wherever they are
Lorie Jane Almazora initially relied on bazaars to sell her products, but social media platforms such as Facebook and Shopee have enabled her to expand her customer base beyond local buyers.
Ma. Hazel Vitamog of Ilocos Sur used Facebook to process orders for Acel's Food Products. She was also able to serve customers overseas who would order her native delicacies for their families in the Philippines, and simply pay via GCash.
Supporting financial inclusion
These microentrepreneurs were recognized at the Digital Financial Inclusion Awards (DFIA) for adopting digital solutions that helped them upscale, innovate and grow their business.
They were given a cash incentive of P100,000 each, as additional capital for the continued digitalization of their respective businesses.
The awards program aims to strengthen financial inclusion through the digitalization of microfinance. DFIA leverages the success of the Citi Microentrepreneurship Awards program, which has recognized over 150 microentrepreneurs and microfinance institutions (MFIs) across the country since 2002.
Funded by Citi Foundation, in partnership with the Microfinance Council of the Philippines Inc., and supported by the Bangko Sentral ng Pilipinas, DFIA recognizes outstanding microentrepreneurs as well as MFIs who have successfully used digital solutions to perform a wide variety of financial transactions, from payments to savings to disbursements and investments.
The DFIA program recognizes financial inclusion initiatives in the country, as well as the government's efforts toward digitalization. It also emphasizes the role of microfinance institutions in expanding digital financial services to disadvantaged and underserved households.
An important first step
Other microentrepreneurs who were recognized by the program include Angelita Dagoc, Rosalinda Espana, Maxima Forbes, Merlyn Jolo, Ma. Sol Manlabe, Nida Lyn Paculba, Lalyn Reporas, Adela Rivadeneira, Melanie Valenzuela and Alfredo Villocino, Jr.
As part of the DFIA program, four MFIs received technical assistance in addition to their recognition. These are Cantilan Bank, CARD MRI, Kabalikat para sa Maunlad na Buhay Inc. and Taytay sa Kauswagan Inc.
A training workshop on developing a digital transformation roadmap was also provided to at least 30 MFIs, wherein five were selected for additional technical training to implement their pilot digitalization initiative.
As they adopt digital solutions and support microentrepreneurs' business needs, MFIs empower microentrepreneurs to innovate their products and services.
The microentrepreneurs and MFIs were chosen by the National Selection Committee co-chaired by Bangko Sentral ng Pilipinas Gov. Felipe Medalla and former Citi Philippines CEO (currently CEO of Citi Taiwan) Aftab Ahmed.
Members include Trade Secretary Alfredo Pascual; Jose Ma. Concepcion III, president and CEO of RFM Corporation; Ramon Lopez, independent director at SM Investments Corporation; Sandy Prieto Romualdez, CEO of Inquirer Group of Companies; Salve Duplito, financial trainer and adviser; Kelly Hattel, financial sector specialist at Asian Development Bank; and Lowell Campbell, global digital finance specialist at International Finance Corporation.
Any brand or product mentioned in this article is purely educational or informational purposes only and should not be considered as a recommendation or endorsement by any of the institutions behind the Digital Financial Inclusion Awards.