British Chamber meat trade mission gathers top UK exporters, PH importers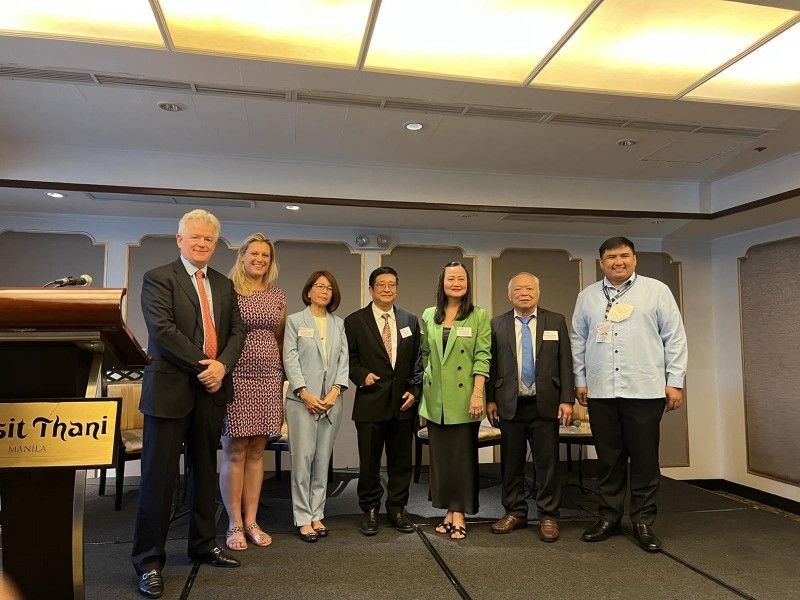 (As released) The British Chamber of Commerce Philippines (BCCP), in partnership with the Agriculture and Horticulture Development Board (AHDB) successfully hosted the three-day British Meat Trade Mission event from 17th-19th May 2022 at Dusit Thani Hotel, Makati City.
The Mission served as a crucial platform for the nine (9) top UK meat exporters in exploring additional opportunities to increase exports and strengthen their long-term relationships with their Philippine counterparts.
The said event was also well-attended by key government agencies, meat importers and restaurant owners.
Various activities were also prepared including a market briefing presented by the Department of Agriculture's Bureau of Animal Industry, a keynote speech delivered by Department of Trade and Industry, a panel discussion with meat industry leades, business-to-business meetings, a cooking demonstration and a market visit.
The panel session with top industry leaders which includes the Philippine Association of Meat Processors Inc (PAMPI), Atkins Import and Export and Meat World International was moderated by Chris Nelson, BCCP executive director and trustee.
Insights on how British meat is perceived in the local market, strategies to grow their exports and maintain relationships with their partners were among the topics discussed.
The proposal was to extend the low-tariff imports was also highlighted and backed by the British Chamber, specifically the Executive Order (EO) No. 134, signed by President Rodrigo R. Duterte on 15 May of last year until 17 May 2022.
Committed to its advocacy to help promote and strengthen the UK-Philippines trade relations, the British Chamber will host additional events bringing more UK companies in the Philippines. With all the recent economic reforms passed by current administration, the Philippine business environment continues to be competitive and attractive to foreign investments.
According to UK's AHDB reports, UK pork exports to the Philippines in 2020 reached 7,900 tonnes and in 2021 it was recorded at 25,200 tonnes, a significant increase up by 200%, proving strong demand for British pig meat. Meanwhile, for British beef, in 2020 the exports were recorded at 4,200 tonnes and in 2021 it was at 5,400 tonnes up 29%. — As released
--
Disclaimer: This press release is not covered by Philstar.com's editorial guidelines.