Concepcion says no need to place Metro Manila on Alert Level 4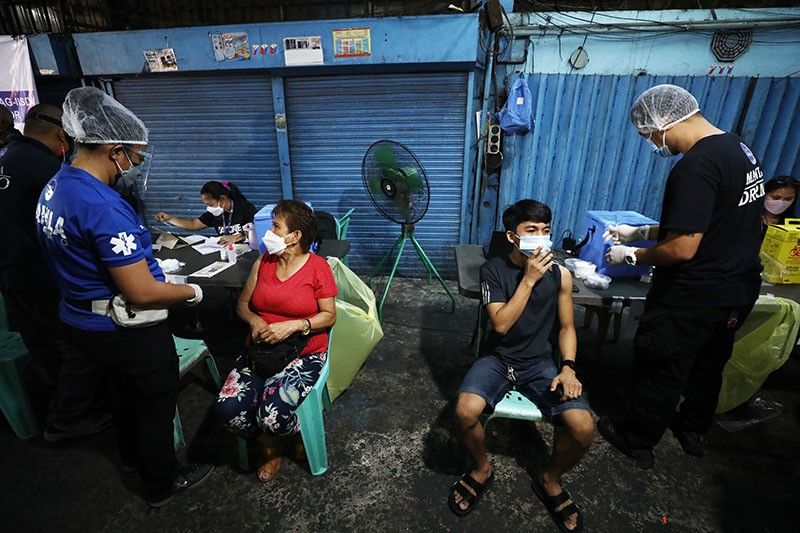 MANILA, Philippines — Foot traffic in establishments will naturally lessen in January after the high spending and consumption during the holidays, Presidential Adviser for Entrepreneurship Joey Concepcion said.
"The first quarter of the year is a weak and slow quarter since many have spent the money with Christmas gifts and New Year gatherings. This is the quarter where we see slow sales for most businesses," he said.
Concepcion argued that raising the current alert level to 4 in Metro Manila as a response to the sharp increase in COVID-19 infections is no longer necessary.
"Even if they did not place it in Alert Level 3, mobility will really drop," he added. " People are generally scared to go out now because of the increase in cases and they have already spent their money during the holidays last month."
He also corrected unverified reports that authorities are mulling to escalate the quarantine status across the capital region.
"I checked with some of the IATF members and there is no move towards ECQ at this point in time," Concepcion said, referring to the Inter-Agency Task Force for the Management of Emerging Infectious Diseases, the pandemic decision-making body.
Concepcion also argued that the private sector and micro, small and medium enterprises and local government units cannot afford another lockdown.
"We're borrowing trillions of pesos. Our debt-to-GDP is growing. If we surpass 60 percent, then it's gonna hurt us big time. So we have to open the economy and leave it open but we should do it carefully," he said.