PAGEONE wins Best PR Agency; CEO is Best PR Practitioner in ASEAN PR Excellence Awards
November 11, 2021 | 8:27pm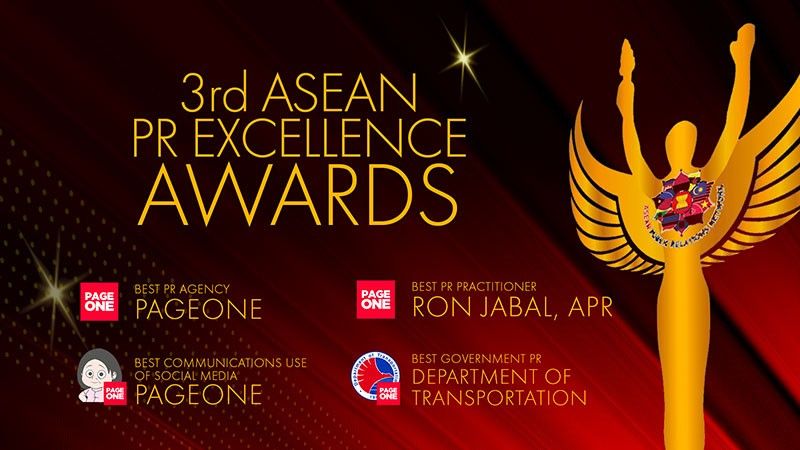 Multi-awarded communications consulting firm PAGEONE Group made a clean sweep at the 3rd ASEAN PR Excellence Awards, besting other agencies in Southeast Asia. The six-year-old agency emerged as the most awarded PR agency after it received four awards in the just concluded virtual awarding ceremonies.
It won the most prestigious Best PR Agency Award besting established agencies in Singapore, Vietnam, Malaysia, Indonesia, and other Philippine-based firms. This came at the heels of the agency's unprecedented feat at the 56th Anvil Awards of the Public Relations Society of the Philippines (PRSP) where it won its 5th consecutive Agency of the Year award. No agency in the Philippines has ever accomplished such recognition in the history of PR in the Philippines and PRSP.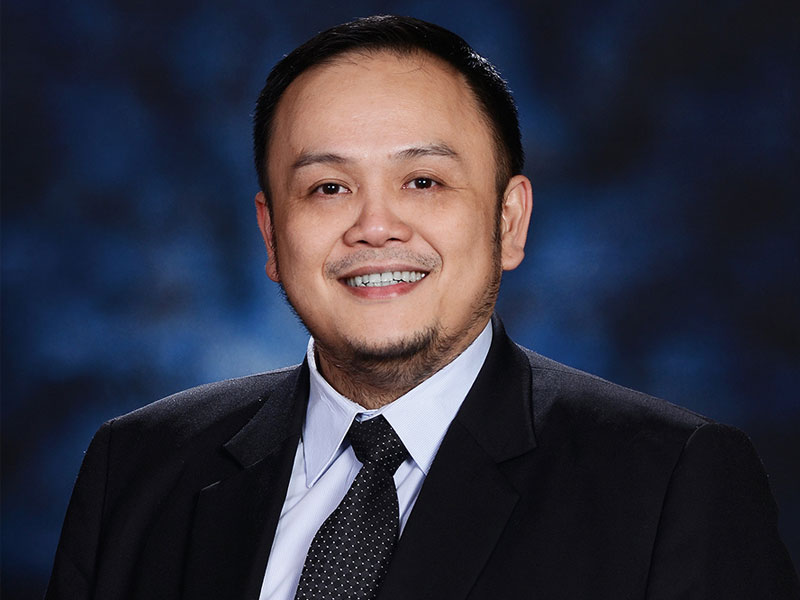 Ron F. Jabal, APR, CEO of PAGEONE Group, was named Best PR Practitioner.
The Chairman and CEO of PAGEONE Group, Ron F. Jabal, APR also won Best PR Practitioner for his exemplary body of work in public relations in the Philippines and abroad. He has worked in several international campaigns and have collaborated with global teams in his more than 25 illustrious years in public relations. As a result, in 2020, he was recognized in Beijing, China as Communicator of the Year (People of the Year) for Asia Pacific.
The agency's award-winning campaign against youth depression through the use of social media and digital avatars continues to gather accolades, this time winning Best Communication Use of social media in the ASEAN PR Excellence Awards. This campaign, which has already been recognized in Anvil Awards with a Platinum Award, bested other communication campaigns in Indonesia and Vietnam.
Finally, the agency and the Department of Transportation won best of the best award on the Best Government PR category. This PR campaign was a joint project of PAGEONE and DoTR on the Public Utility Modernization Program (PUVMP) that aims to modernize the road transport sector in the Philippines. The PR campaign won against strong PR programs from Malaysia and other Philippine government units.
In receiving these awards, CEO Ron Jabal, APR thanked all the members of the PAGEONE Group for their exemplary work ethic, creativity, and genius in managing projects in the Philippines and abroad. He also thanked the agency's clients, supporters and partners for their continued trust and confidence.
"Thank you very much for this very prestigious award. I, along with the men and women of PAGEONE Group, are truly delighted by this recognition which is very timely given that all PR professionals are called upon to become front and center in an environment of gloom and doom, no thanks to Covid 19 pandemic. More than in any time in recent history, we take the lead in rallying support for those greatly impacted by pandemic and to fight for the survival of the brands and organizations we carry and promote. These awards simply show that hard work truly pays off. From a small agency of three, six years ago, we really have come a long way, thanks to our clients and supporters and everybody in the PAGEONE Group," Jabal said.