How to position your fashion e-commerce business for growth post-COVID-19
September 10, 2021 | 12:00am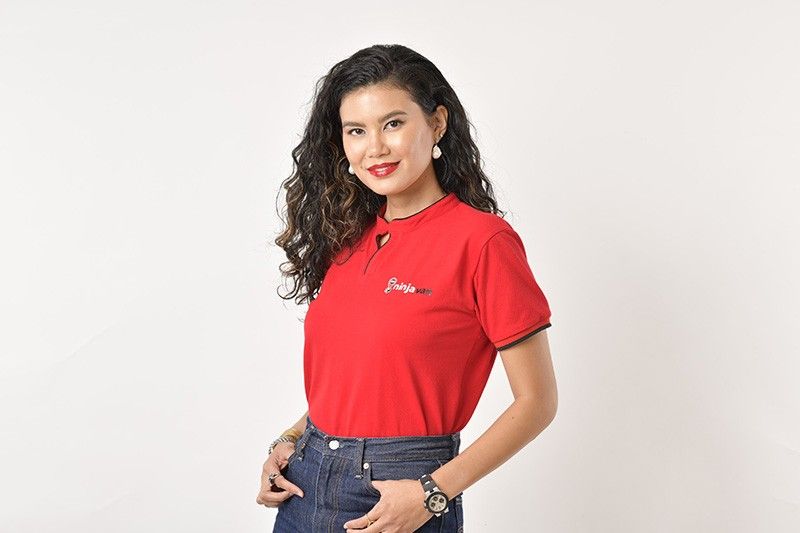 (As released) COVID-19 has placed e-commerce at the forefront of retail in Southeast Asia. According to the e-Conomy SEA 2020 report by Google, Temasek, and Bain & Company, the pandemic has accelerated the adoption of e-commerce, leading to a 30% rise in new digital services users in the region.
The same holds true for e-commerce laggards like the Philippines where online shopping only gained traction in the last 10 years. In this "mall country," the pandemic has dealt a massive blow to the retail sector. Between February and July of 2020, it's estimated that visits to brick and mortar retail establishments fell by 55%.
And due to ongoing quarantine restrictions, Pinoys have had no choice but to skip the malls and turn to online marketplaces. True enough, App Annie's data shows that Filipinos flocked to online stores, with shopping apps getting a whopping 53% increase in usage—the largest increase in Southeast Asia.
What's more, the move to online shopping is likely to stick around in a post-pandemic world. The e-Conomy SEA 2020 report notes that 94% of new digital service consumers intend to continue with eCommerce and other digital services after the pandemic.
If you're the enterprising type, you're probably wondering how to get in on all that action. The key is to position your online fashion store to take advantage of the accelerated growth of e-commerce shopping.
Best practices for positioning your fashion e-commerce business
The landscape of e-commerce in the Philippines is constantly growing and evolving alongside the country's neighbors in Southeast Asia. There are, however, several variables and developments worth considering when planning in a post-pandemic world.
Pick an e-commerce business model
In fashion retail, brick and mortar shops in malls have been the prevailing business model for decades, but the pandemic has changed all of that. However, it's not enough to simply open an online store and hope that if you build it, customers will eventually come. You need to pick a particular business model that's scalable, matches your product, and aligns with your target audience.
The consumer-to-consumer (C2C) model, for example, is the gateway for new online sellers, enabling them to set up shop on places like Facebook and Instagram for free. It is typically limited to smaller sellers and micro-businesses that tend to deal with smaller and less frequent deliveries. Still, it's a good idea to look for an e-commerce logistics partner that can accommodate on-demand and scheduled deliveries.
For instance, Ninja Van provides prepaid packaging and flat-rate shipping fees for C2C sellers on social media. When sellers are ready to grow their operations, Ninja Van's services can scale to the enterprise level.
Get creative with marketing
With Filipinos spending so much time on their smartphones, memes have become the currency of viral marketing in the country. The more meme-able your marketing strategy is, the better. Just look at how "old school" brands like Orocan and RC Cola reinvigorated their brands with offbeat, Kafkaesque ads.
You can also leverage TikTok for your online store's organic content marketing. The app is home to a young and engaged audience that's more discerning than ever about their shopping choices.
Take advantage of social media shopping features
As a mobile-first country, almost everyone in the Philippines has a smartphone. And almost anyone with a smartphone is on social media. It's estimated that there were around 89 million social media users in the Philippines as of January 2021. Fortunately, social media networks like Instagram have made moves to bridge the gap between product discovery and shopping—all without having to leave the app.
Embrace social responsibility
Gen Z and millennials, critical cohorts for fashion merchants, have strong preferences for brands that promote causes they care about, such as sustainability, gender equality and other social movements. As early as 2019, McKinsey's State of Fashion report identified the rise of "woke" consumers as one of the top shakers in the global fashion industry.
Join pop-up markets
Fashion retail will always have a physical element that e-commerce can't fulfill. In a post pandemic world, brick and mortar retail is unlikely to go away, more so in the Philippines where malls aren't just shopping centers but also lifestyle hubs. This isn't to say that online sellers need to open a physical store. But they can take advantage of pop-ups with other brands.
Sweeten the pot with free shipping
Free shipping is a huge draw for online shoppers in the Philippines. A 2020 Twitter report on Filipino online shopping habits found that free parcel delivery was the leading driver of purchase decisions, compelling 67% of Pinoy shoppers to make a purchase. That's why it's important to partner with a trusted courier services provider to preserve your margins while offering fast and free shipping to your customers.
Prepare for shopping holidays
If malls have payday sales, online marketplaces and e-commerce players have online shopping holidays that you can take advantage of. When eyeing for shopping holidays, be sure to begin planning months ahead of the event since Filiinos have a longer customer journey, making it important to prime them with marketing messages well before your shopping event
Prepare for a post-pandemic world
As vaccination rates start to pick up in the Philippines, a post-pandemic world is becoming more likely by the day. Despite the uncertainties ahead, now is a good time to do your due diligence and plan how to position your online fashion store for new shopping habits and established retail behaviors. Focus on what's under your control: your product, the shopping experience, and fast shipping made possible by a reliable last-mile delivery partner.
Sabina Lopez-Vergara is Ninja Van Philippines' chief commercial officer. She has previously held leadership positions in Zalora, Satoshi Citadel Industries and HOOQ.