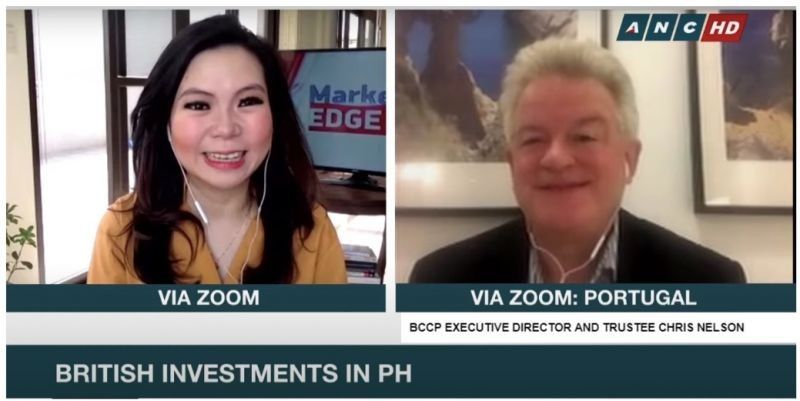 Chris Nelson, executive director and trustee of the British Chamber, speaks with ANC host Michelle Ong on May 21, 2021.
ANC via BCCP handout
British Chamber presses for economic reforms crucial to attracting FDIs
(Philstar.com) - May 25, 2021 - 12:00am
(As released) BCCP Executive Director and Trustee Chris Nelson is pushing for the passage of three economic reforms amending the Retail Trade Liberalization Act, Public Service Act and Foreign Investment Act before the elections next year.
Amendments to the pieces of legislation are part of the list of priority measures identified by President Duterte significant to attract foreign direct investments, he said.
UK companies, meanwhile, are looking at the Philippines' long-term growth and business opportunities. The British Chamber continues to receive growing inquiries from UK companies involved in sectors such as advanced manufacturing, business-to-business services and food and beverage.
Previously, the Philippines' FDI contracted by 24.6% to $6.5 billion in 2020 from $8.7 billion in net inflows in 2019, mainly due to the economic impact of the COVID-19 pandemic.