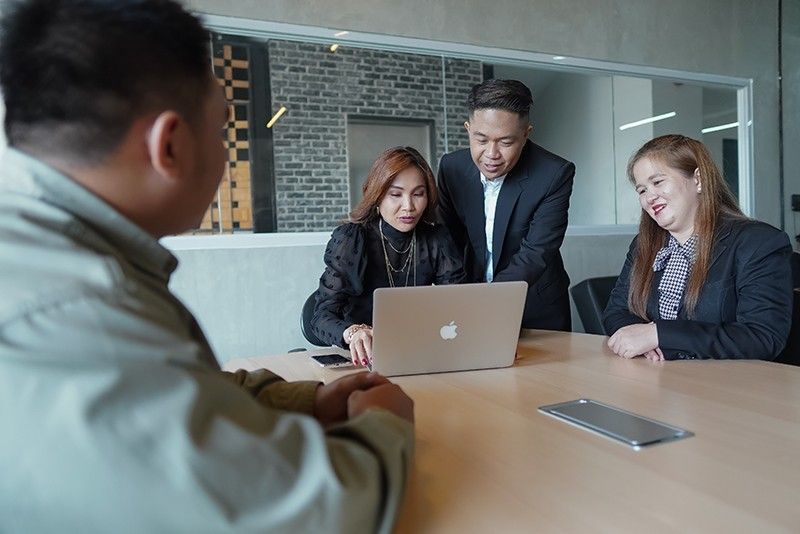 Trident Asikaso is the first of its kind service in the country that caters directly to individuals needing Property Transfers, or securing documents for real estate (house and lots, condominium units and the likes) and personal (all types of motor vehicles) properties.
Photo Release
In need of official documents? Trident Asikaso can take care of it for you
(Philstar.com) - January 11, 2021 - 8:00am
MANILA, Philippines — Often, Filipinos have found it difficult—sometimes even troublesome—to secure official documents processed by government offices. They have to endure long lines and missed meals, on top of securing appointments amid busy schedules.
Truth be told, it's not entirely the offices' or agency's fault that these processes consume so much time and effort. It could be negligence or misinformation on our part as well, in which we sometimes resort to getting "fixers" to do the job.
Add to this the changes brought about by the pandemic. Both public and private establishments have to enforce safety protocols, most notably physical distancing. In turn, transactions are limited daily to help prevent the spread of the coronavirus.
But our normal lives—albeit different and new—have to continue and we may need registration and documentation papers such as certified true copies of titles, tax declarations, tax clearances and the like.
If you find yourself in this situation, Trident Asikaso is just what you need.
Trident Asikaso is the first of its kind service in the country offered by Trident Credit Support and Collection Services Inc. It caters directly to individuals needing Property Transfers, or securing documents for Real Estate (house and lots, condominium units and the likes) and Personal (all types of motor vehicles) properties.
"Trident Asikaso is directly accessible to the public through our hotline and web pages. This will enable them to directly engage us for all their registration and documentation needs," Atty. Edward Cesar Martin Jr., Trident founder, president and CEO, said.
Offering services for the Filipino public
Trident Asikaso currently transacts with various offices of the Registry of Deeds and Land Transportation Office (LTO), as well as the offices of the Bureau of Internal Revenue and Assessor's Office for its below services:
1. Property Transfer
For hassle-free property transfer, Trident Asikaso can secure Certified True Copies of Titles, Transfer documents and other related documents in the Registry of Deeds. It can also correct erroneous entries in the title of properties.
2. Real Estate Properties
For house and lots, condominium units and similar real estate properties, the company can process payment of taxes, Capital Gains Tax, Documentary Stamp Taxes and others related to transfers.
Trident Asikaso can also arrange cancellation of mortgage for fully paid housing loans, and as well as title traceback verification for real properties.
3. Personal Properties
Trident Asikaso's services for personal properties are the same for real estate properties, only these cover all types of motor vehicles. It also process LTO-related transactions such as updating of records, renewal, change of denomination, color and others.
"We can help clients when purchasing real property or pre-owned vehicles. Since these are relatively costly investments, it would help if the potential buyer performs due diligence and check the title's history. We can do that for both real property and vehicles through title tracebacks and vehicle history verifications," Martin noted.
A timely response to Filipinos' needs
Launched early this year, Trident Asikaso couldn't have come at a more fitting time.
"By ensuring these services are accessible, the public's economic activities, as well as governments efforts to deliver their services will continue while at the same time limiting the need for the public to physically perform these tasks. It will also reduce the crowds normally found in government offices," Martin shared.
Thus, Trident Asikaso services can not only address needs of Filipinos amid the pandemic, it could also provide them with additional benefits.
"A benefit of booking with us is that clients can save time and effort and we can ensure that all the requirements for the request of these documents are met. They can avoid the situation of having to return again due to lacking requirements," Martin said.
Trident Asikaso pre-checks all supporting documents to be submitted, and ensures that requested certifications or documents are correct.
"No wasted time in lines and most of all, no need to take a leave from work or sacrifice their time which can be used more productively," Martin said.
For purchases of existing or pre-owned properties, he also noted that it's important to check previous issues to be able to make informed choices. This can be issues with registration, outstanding traffic violations through no-contact apprehensions, or third party claims in certain instances.
"You can just imagine the problems that can be avoided especially with pre-owned vehicles. The same goes for real estate properties, since there may be other claimants or prior mortgage undisclosed by the seller," Martin explained.
How to book a service

Since 2015, Trident has offered credit support services to banks and non-bank financial institutions, and has garnered a large clientele with about 5,000 accounts being handled per month.
With the launch of Trident Asikaso this year, the company further expands its reach and provides the Filipino public with services previously availed by institutions only.
Booking a service can be easily done via Trident Asikaso's Facebook page at https://www.facebook.com/tridentasikaso or website at http://www.tridentasikaso.ph. You can also call the Trident Asikaso hotline 8424-2929.
Account officers will give clients a walkthrough of the requirements needed in a transaction. Once everything is ready, they will pick up these documents and have clients sign an authorization letter or a Special Power of Attorney if needed.
Government fees will be estimated, payment details by agencies involved will be given, and all expenses will be pre-cleared and liquidated at all times.
"All documents receive from clients will be supported by acknowledgment receipts to ensure accountability. Once all the requested documents are secured, we will deliver and bill for the services completed," Martin said.
Rates depend on the transaction involved but Martin assured that the rates are reasonable and affordable. Services are initially available here in Metro Manila, and nearby provinces in Region III and IV.
With Trident Asikaso, no more wasted time making follow ups, no more the delays only to learn that a document is lacking, and no more penalties for missed deadlines.
"With our experience and network, we can assist the public and save them from all these hassles and setbacks," Martin concluded.
For more information or to book a service, visit Trident Asikaso's Facebook page at https://www.facebook.com/tridentasikaso or http://www.tridentasikaso.ph.