EU commits to facilitate green recovery policies in Philippines
October 28, 2020 | 6:15am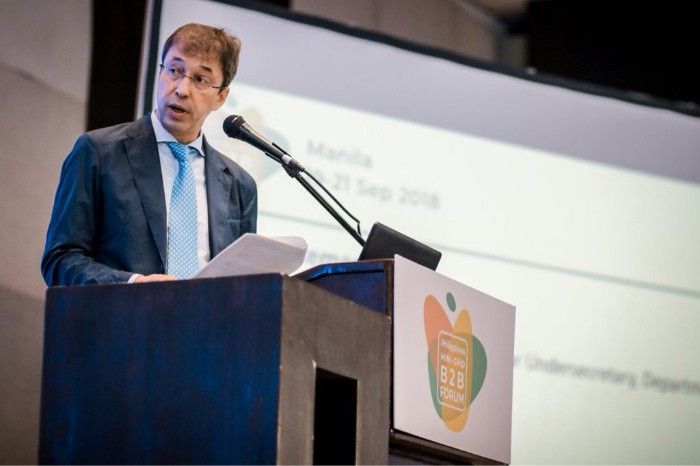 MANILA, Philippines — The European Union Delegation to the Philippines expressed its commitment to engage with Filipino stakeholders in approaches toward environmentally sustainable activities as part of the bloc's new growth strategy.
The European Green Deal, which aims to "build back better" following monthslong lockdowns by implementing green policies, programs, investments, commits to a digital and resilient recovery that is also sustainable.
It also outlines an action plan to boost the efficient use of resources by moving to a clean, circular economy, restore biodiversity, and cut pollution to become a climate-neutral economy by 2050.
The EU, said Chargé d'Affaires Thomas Wiersing at a recent webinar, supports the Philippines in making "energy efficiency and conservation a national way of life."
At the same event, Finance Secretary Carlos Dominguez said the country is shifting its investments to clean energy resources and green technologies.
With the EU as partner, the Philippines can adapt innovations in water management and conservation, sustainable energy and modern agriculture.
"There is no quick solution to the climate crisis. We need to act together now and EU has helped us expand our sustainable energy generation capacity to meet our economy's growing needs," Dominguez said in a recorded address.
The webinar titled "State of Play: Green Recovery and Sustainable Reporting" gathered journalists reporting on the environment, science and business, government communications officers and journalism students to discuss issues involving climate change and environmental degradation.
Imelda Abano, president of the Philippine Network of Environmental Journalists, stressed the need to tell "compelling stories" for the public to "act decisively, with urgency" in care for the environment and help mitigate the effects of climate change.
"It can save lives, formulate plans, change policy and empower people to make informed choices. We can push our governments to do more by writing solution-oriented stories," Abano said.
Pulitzer-Prize winning journalist Manny Mogato also called for more fact-checking efforts to counter disinformation on climate change.
"As journalists, we cannot allow disinformation to win. We have to fight back by becoming more accurate, fair, impartial, and transparent, and we can achieve this with available tools we have at our disposal," Mogato said.