Robinsons Bank bags award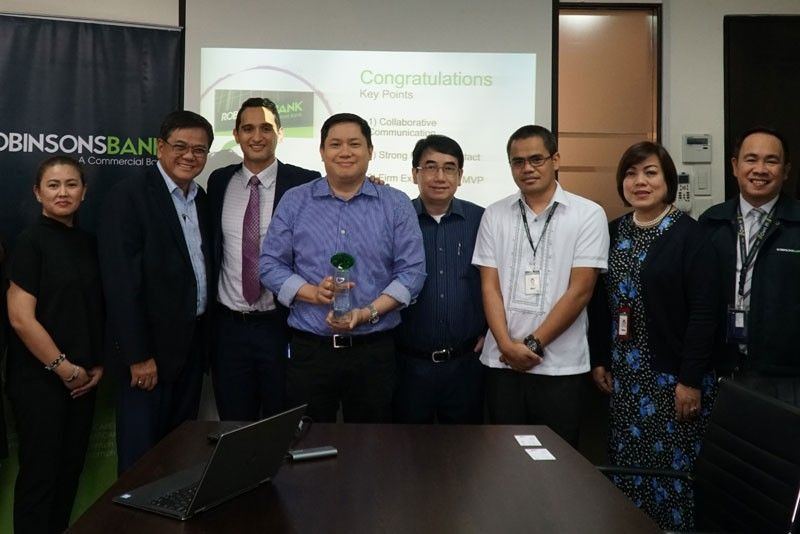 MANILA, Philippines — Gokongwei-owned Robinsons Bank had an award-filled year as its treasury group bagged the 2019 project of the year award from financial technology provider Finastra.
Robinsons Bank's Treasury IT Solutions Opics project, which aims to fuel the growing its treasury business activities, was recognized for its fast and seamless progression from negotiations to implementation.
Finastra said the project of the bank surpassed standards as it made project timelines three months faster than the market average.
It also acknowledged collaborative communication, strong point of contact, and firm expectations as key players to the excellence that the bank exhibited.
Robinsons Bank received many recognitions last year including the fastest growing commercial bank in the Philippines given by Global Business Outlook and the best commercial bank in the Philippines by the International Banker.
The Global Business Outlook also recognized the Robinsons Bank DOS Mastercard as the most innovative credit card product.
Its simple savings product was awarded as the most innovative banking product by Global Business Outlook and best financial inclusion program by the Bank Marketing Awards.
In addition to these awards, Robinsons Bank was recognized by Visa for having the highest number of contactless transactions in 2019.