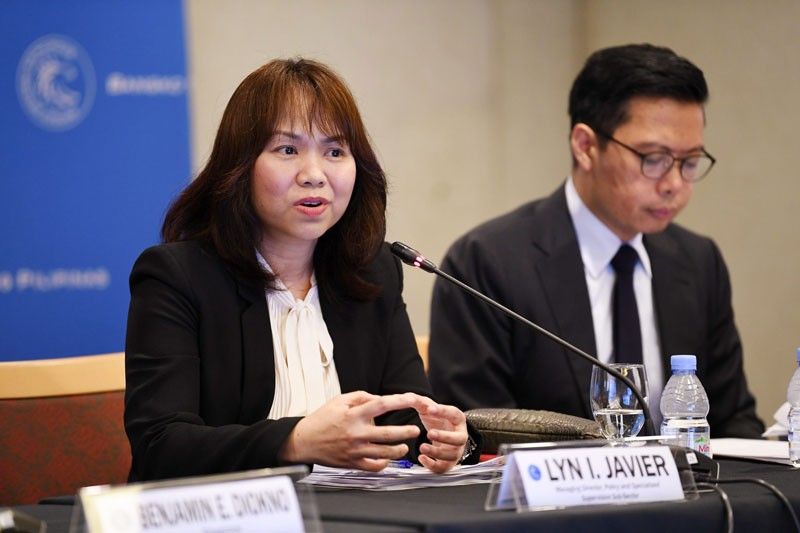 BSP pursues good governance program in financial institutions
(The Philippine Star) - February 11, 2020 - 12:00am
MANILA, Philippines — The Bangko Sentral ng Pilipinas (BSP) has adopted a three-phase corporate governance agenda to promote good corporate governance and prudent risk-taking behavior by financial institutions particularly banks.
BSP Governor Benjamin Diokno said risk governance lies at the heart of a safe and sound financial system.
"It determines the character of a financial institution, dictates its corporate behavior and defines the quality of its dealings with various stakeholders," Diokno added.
In line with this, the BSP is now pursuing reforms on model risk management, risk-based pricing as well as reputational risk management to further strengthen the BSP's corporate governance framework.
"These reforms will ensure that domestic corporate governance standards remain at par with international standards considering local developments and changing business practices in banks," the BSP chief said.
These principles-based guidelines, the BSP said, also provide financial institutions with the flexibility to develop their own corporate strategy, innovate and offer a suite of financial products and services that are within the ambit provided by law.
According to the BSP, the proposed guidelines also ensure that risks they assume are properly managed and remain within their risk bearing capacity.
Lyn Javier, managing director of the BSP's Policy and Specialized Supervision Sub-Sector, said the guidelines on risk-based pricing standards enhancing the existing credit risk management framework would be issued by the first quarter.
"Lending rates are expected to vary based on the customer's risk profile. As a result, borrowers with good credit standing should be able to enjoy low lending rates," Javier said.
Javier added the guidelines also formalize the BSP's expectations on how banks' internal credit risk rating systems feed into their pricing mechanism and ensure that risks associated with lending are adequately compensated.
She said the BSP would also issue the guidelines on model risk management standard to support a bank's capital adequacy measurement, asset valuation, impairment and stress testing activities.
Furthermore, she added the reputational risk management guidelines to help identify, assess, monitor as well as control or mitigate the risks that could damage the reputation of BSP supervised financial institutions (BSFIs).