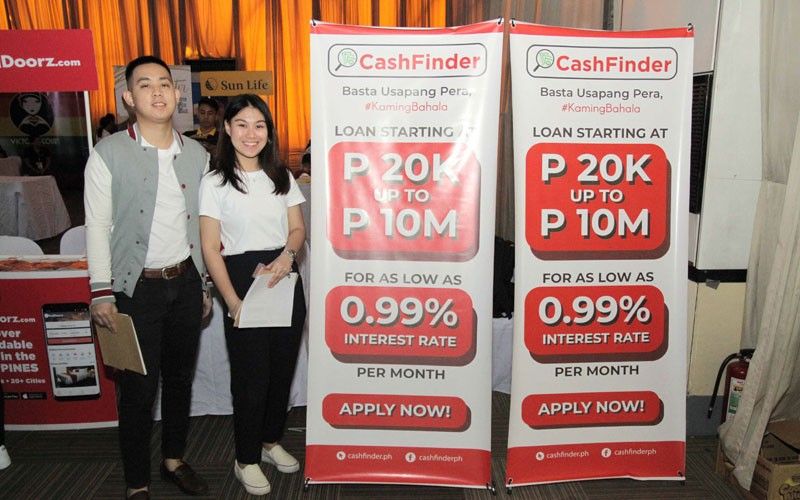 Cash Finder Philippines founders Paolo Reyes and Ruchell Salas continue to provide financial assistance to more overseas Filipinos.
Cash Finder offers assistance to OFWs
(The Philippine Star) - January 21, 2020 - 12:00am
MANILA, Philippines — Cash Finder Philippines continues to partner with the OFW Family Club (OFWFC) to give more opportunities by offering financial assistance to overseas Filipino workers.
Ruchell Salas, founder of Cash Finder Philippines, said the company has been continuously getting more and more loan requests from OFWs who need financial assistance whether for their own use or for their beneficiaries through the endorsement of OFWFC.
"It's always nice to hear the goals of our OFWs. Extending all the help we can give just to turn their dreams into reality has always been at the core of Cash Finder. Whether they need medical assistance, personal or business loan, we prepared the best rates and terms they can choose from," Salas said.
During the OFW Family Club 18th Anniversary Celebration held in Le Pavillon Pasay, Cash Finder Philippines offered financial assistance to over 600 OFW members.
Cash Finder advocates for accessible and flexible loan product and service offerings for OFWs and getting a partner that shares the same vision makes the work easier.