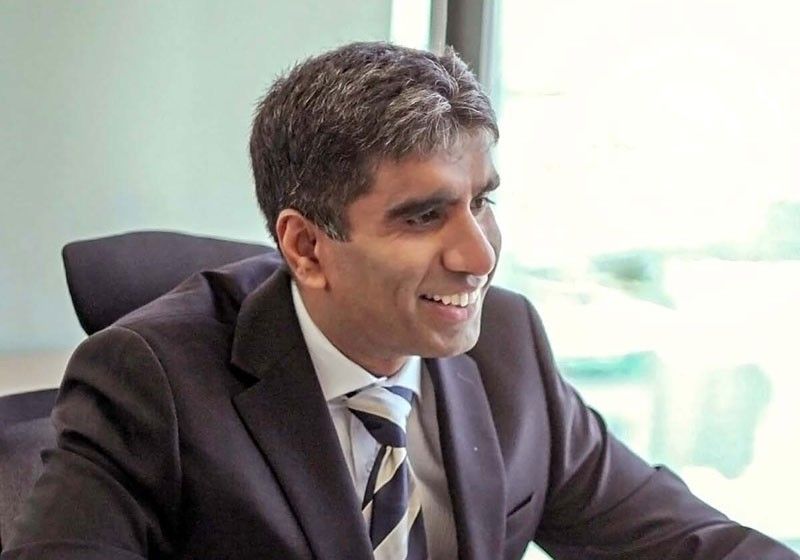 All-digital CIMB Bank offers new online platform in Philippine
MANILA, Philippines — The Philippine unit of Kuala Lumpur-based CIMB Group said the Philippine market is very important for the all-digital bank as it aims to reach more unbanked Filipinos.
Vijay Manoharan, chief executive officer of CIMB Bank Philippines Inc., told The STAR the foreign bank is confident of growing its client base to about two million after hitting 1.5 million on the first year of its operations in the country.
"We are an all-digital bank and we've been around for 12 months or so. We've grown to over 1.5 million customers in a short 10 to 12 months period. That is the growth that we've had," he said.
Manoharan pointed out CIMB Bank Philippines continues to transform the Filipino banking experience forward with an all-digital mobile-first bank, offering 24/7 safe and secure banking as well as a 10-minute account opening.
He said the bank offers the best-in market interest rates for savings accounts, no transaction fees, no initial deposit, and no maintaining balance requirements.
"The Philippines is very important, it is a strategic country. We are not here just to be present, we are here to really make a significant impact in the country. We want to really create a strong proposition to be very meaningful in the country," he said.
The Kuala Lumpur-based bank wants to hit around 10 million to 20 million customers.
"So if we grow to 10 million that is a number that we would like to see in the very near future. So we don't have a ceiling, we always keep growing. It could be 20 million. If you look at how digital commerce has grown, as more and more consumers get more comfortable with digital, the growth will not be on a very gradual path, the growth will be very exponential," Manoharan said.
He said CIMB Bank Philippines wants to bank everybody it can and grow as rapidly and as aggressively in the country.
The bank, he said, is looking forward to catering to other segments as it is currently focused on retail or individual clients.
"We are looking at some opportunities and if we find an opportunity where we can go and address properly a meaningful segment then we will go into it. But opportunistically, if we find a niche segment to play in other areas or other segments, we will go into it," he said.
According to the bank, it intends to partner with more financial technology (fintechs) to provide more products and services to Filipino consumers.
"We look at fintech as partners to help us provide services to the consumers.
So different fintechs bring different specialization or services which could be working with us together we can get something even more attractive to the consumers," he said.
Manoharan said the Bangko Sentral ng Pilipinas (BSP) is also pushing the shift to cash-lite from a cash-heavy economy with the National Retail Payment System (NRPS) that aims to raise the share of cashless transactions to 20 percent by 2020 from only one percent in 2013.
"When the regulators get involved and the regulators advocate digital adoption especially like the central bank that is really a big help to the market as a whole because that is the right thing to move towards. When you go digital, you get more inclusion," he added.